'Tis a lovely day, haven't you heard? Swifties have been blessed with yet another track from le queen of the music industry, Taylor Swift. Tay has been burning up the charts now that she's been dropping never-before-heard gems from Fearless (Taylor's Version), but none of the released tracks have made the internet LOL quite like today's offering, "Mr. Perfectly Fine," because Sophie Turner is living for how the song shades her hubby, Joe Jonas.
Much like Taylor's previous Fearless offering, "You All Over Me," fans began to speculate that the "Mr. Perfectly Fine" lyrics are about Joe. Taylor and Joe broke up in 2008 while Fearless was being recorded, and some of these lyrics are v brow-raising! I meannnn, the chorus literally says: "Hello Mr. 'Perfectly fine'/ How's your heart after breaking mine? / Mr. 'Always at the right place at the right time,' baby / Hello Mr. 'Casually cruel'/ Mr. 'Everything revolves around you' / I've been Miss 'Misery' since your goodbye / And you're Mr. 'Perfectly fine.'" (The songs all exist in the same universe—I don't make the rules, sorry.)
Taylor's recent roast is totally fine, though, because Sophie appears to be a fan! On her Instagram Stories, Sophie shared a screenshot of her listening to the track and wrote, "It's not NOT a bop."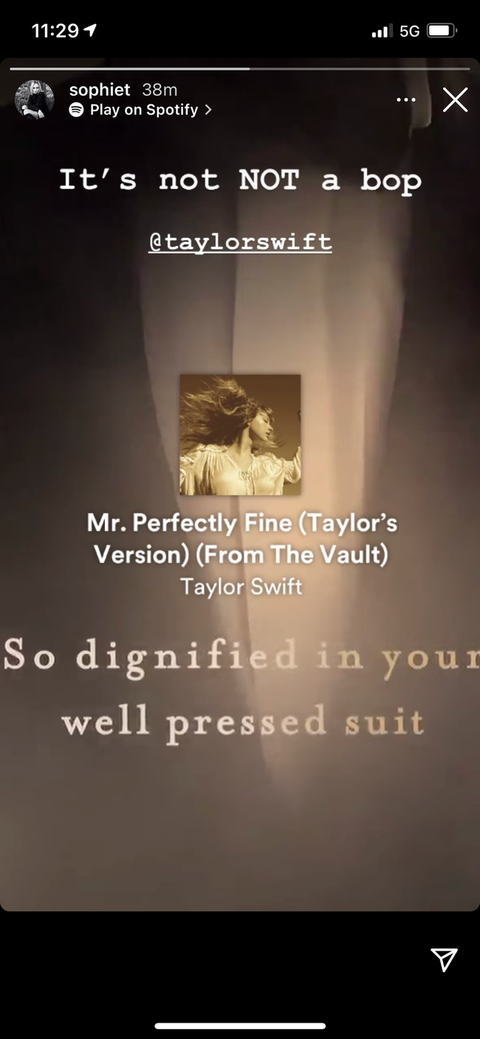 Taylor actually reposted Sophie's reaction to her Instagram Stories, and added "Forever bending the knee for the 👑 of the north."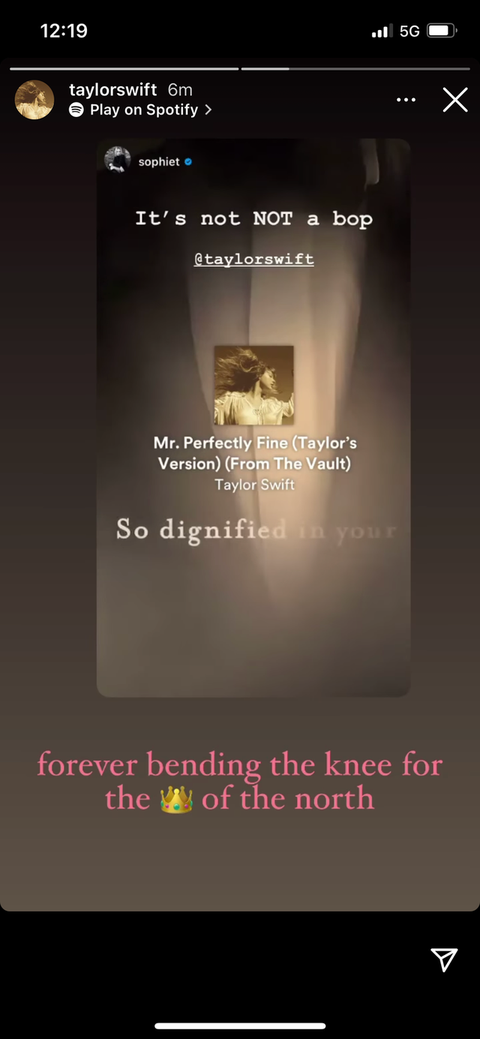 Joe, our man of the hour, appeared to be completely unbothered by the internet talking about him—on his Instagram, he let everyone in his Stories know that he didn't care by posting a picture…of a can of beer.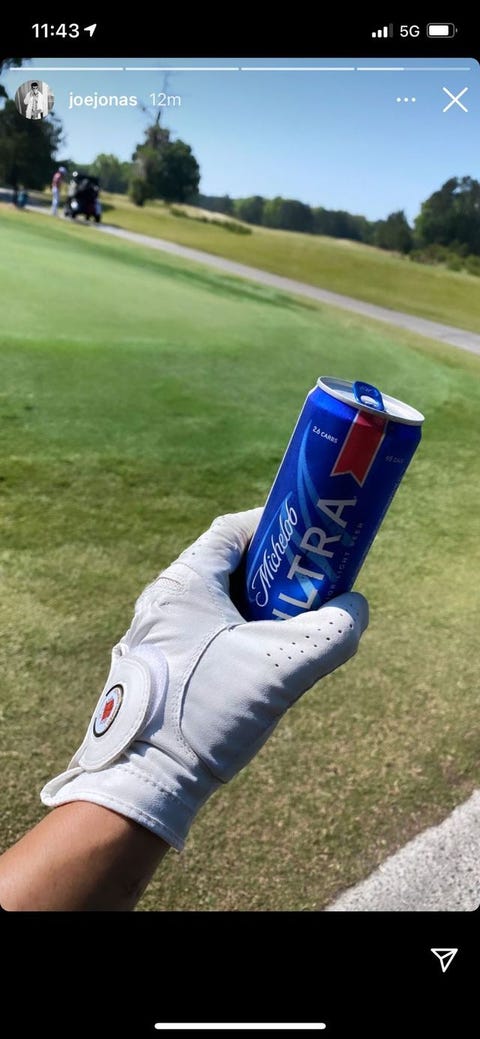 Meanwhile, the internet simply could not chill with the jokes.
Source: Read Full Article