There's not much one can say that Taraji P. Henson hasn't done in her acting career. The D.C.-born actor has shown her versatility in comedy, drama, and action. She's been a leading lady and a supporting character. And she's been nominated for an Oscar. But outside of acting, music is one of Henson's biggest passions.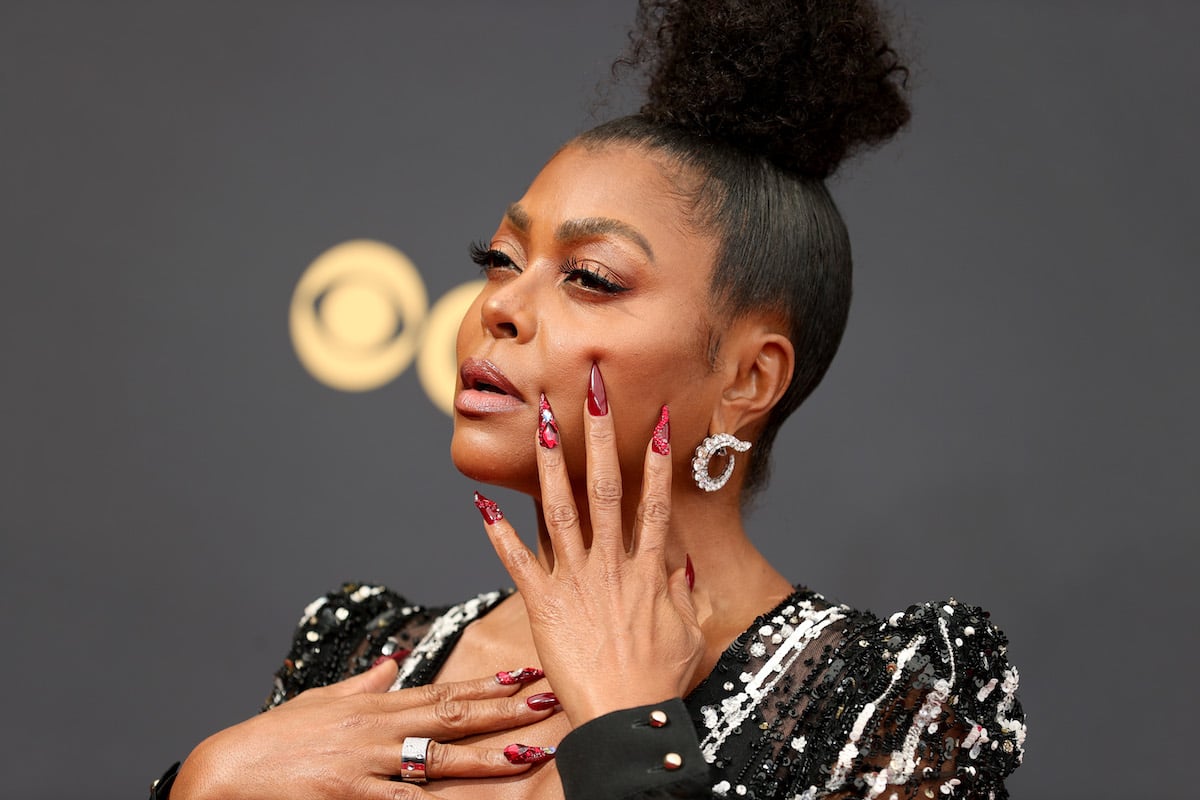 She played a music executive on the hit FOX musical drama Empire but before that, Henson showed off her singing chops in several projects. Now, she's prepping to release her own music for the first time.
The Oscar-nominated actor says she's working on a new music EP
Henson surprised many when she announced that she has new music in the works. "I actually have an EP that I'm working on. Surprise!" she said during a recent interview on Good Morning America.
"I'm just working on some really good, feel-good music," she added. "I'm not trying to toot my own horn here, but it was time for a pivot because I've done so many iconic roles, you know what I mean? It's like, I can't just, you know…acting it has to be something that excites me and challenges me."
Related: Why 50 Cent Is Trolling Taraji P. Henson
The 51-year-old Empire star says music is a passion of hers. She majored in theatre at Howard University and starred in a number of musical theater productions. But she says becoming a mother during her college days made it harder to pursue such. Luckily, her career has allowed her to explore her passion for music.
She recently participated in musical gigs including Muppets Haunted Mansion as well as playing Miss Hannigan in the NBC live adaptation of Annie reinspired her to pursue music. "Like, Miss Hannigan in 'Annie' challenges me," she continued. "That's musical theater, taking me back to my roots. So it's about just continuing to challenge myself…I kept saying that music, I might have missed it because I became a mother so early on in college, but God has other plans for me because the music is just really falling in my lap."
Taraji P. Henson starred as a singer in several film projects
Henson's fans shouldn't be surprised by her musical endeavors. She's showcased her singing ability in several projects she's starred in. One of her most notable roles where she sang was in the 2005 musical drama Hustle & Flow. In the film, She starred as Nola, a pregnant prostitute who works with her pimp to create a hip hop album.
Henson received a Screen Actors Guild Award for Outstanding Performance by a Cast in a Motion Picture nomination. She also performed the song "It's Hard Out Here For a Pimp" from the film and soundtrack at the live Oscar ceremony in 2006 with the rap group Three Six Mafia.
She also starred as April, a nightclub singer in the 2009 American romantic musical comedy-drama I Can Do Bad All By Myself. The film was directed, produced, and written by Tyler Perry. She sang several numbers in the film, including cover songs, original music, and some gospel classics.
Source: Read Full Article