The world is still mourning the loss of prolific rapper DMX. DMX, born Earl Simmons, had several projects in the works before his death. Aside from an album, he was working on a documentary on his history-making career and life. The documentary is slated for release in the coming weeks.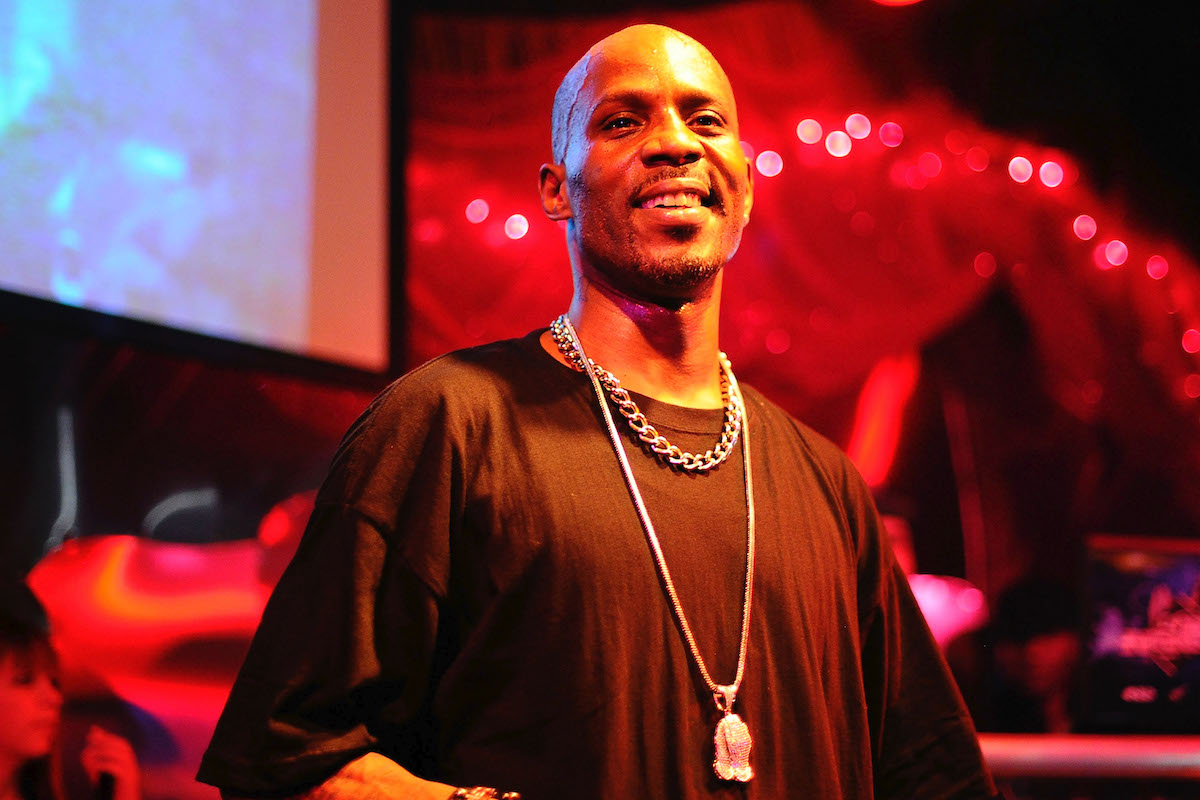 DMX's documentary takes a look into his life post his prison release 2019
HBO is releasing a Christopher Frierson-directed documentary on DMX. The documentary, DMX: DON'T TRY TO UNDERSTAND begins the day DMX was released from prison for tax evasion in 2019. Cameras follow him for one year as he works hard on a comeback and tries to repair relationships with family and friends.
Throughout the documentary, the "Where My Dogs At" rapper returns to his hometown of Yonkers, New York and relives difficult memories from his childhood and young adult years. His lifelong struggle with addiction is no secret to fans and he gets more vulnerable than ever before.
Related: Rapper DMX Checks Himself Into Rehab: Inside His Long Battle With Drug Addiction
DMX also tries to get back on track financially and take care of his looming debts. He gages new opportunities for his career and figures out who in his circle are those who deeply care for him or are just leeching off of his name.
DMX died in April after being in the hospital for a week in a vegetative state following a heart attack. The Westchester County Medical Examiner's office ruled that his cause of death was cardiac arrest as a result of cocaine intoxication. An autopsy was never performed but the medical examiner did a urine analysis.
"His death literally happened immediately because the brain was dead," a source from the Westchester County Medical Examiner's office told Vulture. "So obviously, there were a number of days where he was on ventilatory support and so forth in the hospital," the source said. "However, he was diagnosed brain-dead early on…He never woke up from [a] coma."
His family is trying to manage his estate
Months after DMX's death, a woman came forward alleging she is the rapper's 15th child. The allegation came amid a battle for control over the late rapper's estate, which is worth an estimated $1 million. Several of X's other 14 children, the adults, began a battle to preside as administrators. All children, including the alleged 15th, had to submit to a DNA test in order to prove paternity.
Prior to the woman's claim, DMX's longtime partner Desiree Lindstrom was denied a down request to be legally declared his "common-law wife." If the request had been granted, Lindstrom would have received immediate seniority over his children to potentially control his estate, as well as all future earnings from his music.
Related: DMX's Fiancée Desiree Lindstrom Speaks in First Interview Since His Death
Three of DMX's children – Xavier, Tacoma, and Sean – all from his ex-wife Tashera Simmons – have been appointed as the administrators but only on a temporary basis. According to the estate's trustee Per Herbert Nass, "The next big thing is to determine who are the rightful heirs. The estate is going to ask everyone to prove paternity through DNA testing. All the legal children of DMX will be entitled to an equal share of his estate."
A posthumous album that he was working on ahead of his death has been released. The album is being considered for Grammy consideration.
Source: Read Full Article