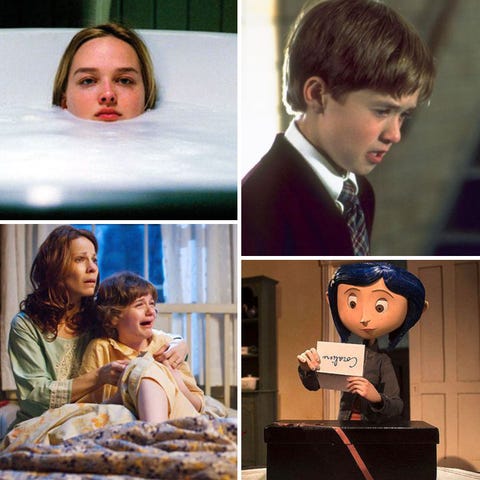 If the concept of Halloween-themed films leaves you paralyzed with terror, you'll be pleased to learn there's something for everyone to enjoy on Netflix right now, from classic horrors to kid-friendly favorites. For those in the mood for a good scare, some of the scariest movies of all time are also currently available for streaming. Pick your poison and get ready for the holiday below.
1) The Shining (1980)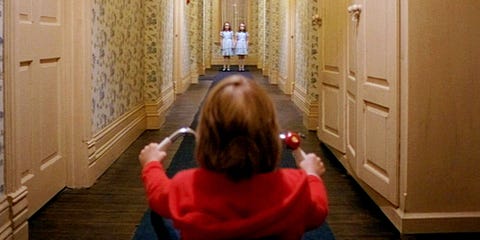 Snow mazes are fun—as long as you're not being chased through one by a madman with an axe to grind. Jack Nicholson as Jack Torrence in Stanley Kubrick's isolated-hotel haunter isn't going to win any Best Dad Ever awards, but he is tops in an entirely different superlative contest: best horror villain.
2) Children of the Corn (1984)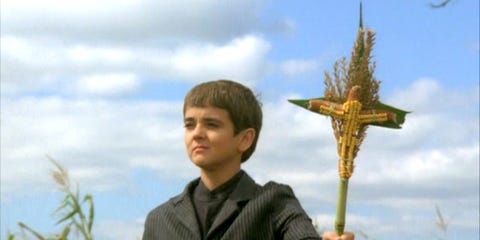 In the small town of Gatlin, Nebraska, a devilish creature known as "He Who Walks Beyond the Rows" convinces the local children to massacre the adults in return for a bountiful harvest. Three years later, a young couple traveling through the area gets caught up in the bloodshed. Surprise: the film is based on a short story by Stephen King.
3) Deep Blue Sea (1999)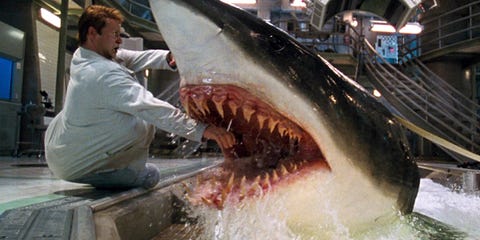 Jaws lovers should queue up this movie about a research project on genetically modified sharks gone awry.
4) The Sixth Sense (1999)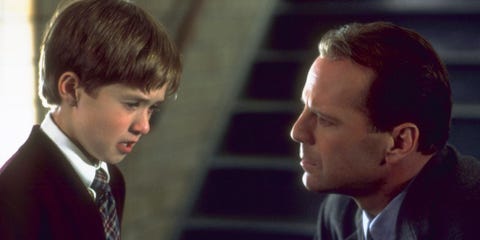 Who knew an innocuous concept like "I see dead people" could birth one of the greatest plot twists of all time?
5) Cabin Fever (2002)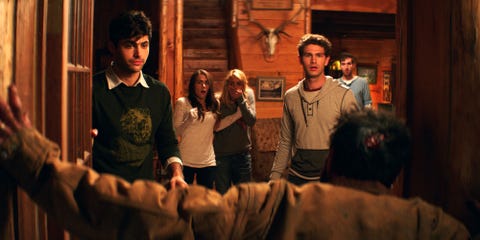 Things get gloriously gross in Eli Roth's stomach-churning body horror. Like, blood, bones, and guts gross. When a group of friends head to a remote cabin for a getaway, they find themselves fighting off not hangovers but a flesh-eating disease.
6) The Queen of the Damned (2002)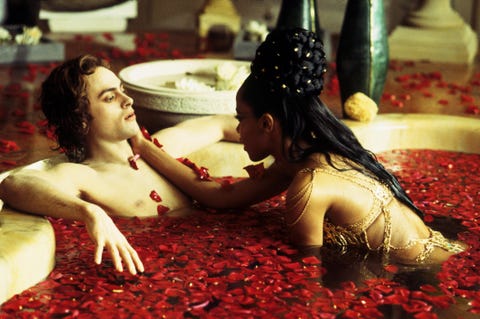 Aaliyah stars as Akasha, the first vampire, and Stuart Townsend as the infamous Lestat—now both a vampire and a rock star—in this adaptation of a 1988 Anne Rice novel.
7) The Village (2004)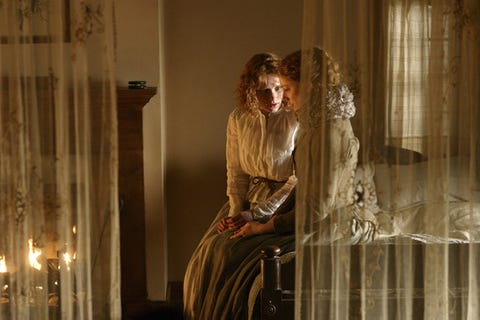 Residents of the tiny Pennsylvania town of Covington fear "Those We Don't Speak Of," mysterious beings who reside in the nearby forest, in this M. Night Shyamalan film with a shocking final twist.
8) Teeth (2007)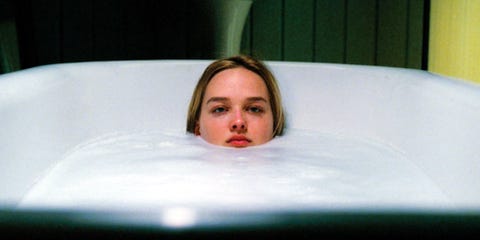 Vagina dentata: it's apparently a thing in this indie festival favorite about a woman whose vagina has teeth. Jess Weixler stars in this cult feminist favorite.
9) Hot Fuzz (2007)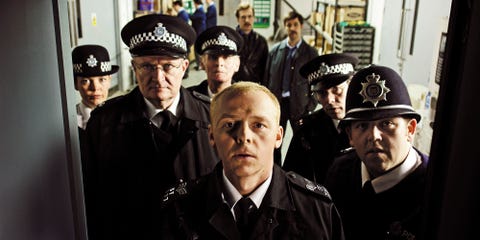 One-third of the Blood and Ice Cream trilogy starring Simon Pegg and Nick Frost, this British gem bleeds buddy comedy into the horror genre in a way only Edgar Wright can do. Pegg plays a cop on the trail of a serial killer beheading the people of a quiet English town; Frost, his bumbling sidekick.
10) Coraline (2009)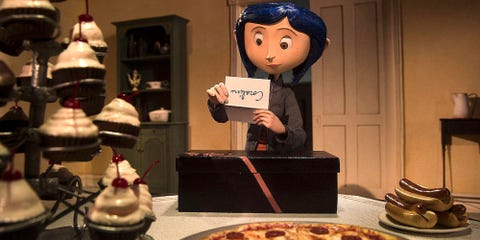 Technically this film is for children, but if you're freaked out by the concept of a young girl entering an alternate dimension where her "Other" parents have black buttons for eyes and want her to stay forever, you're not alone. It's based on a book by Neil Gaiman, which tells you everything you need to know.
11) The Conjuring (2013)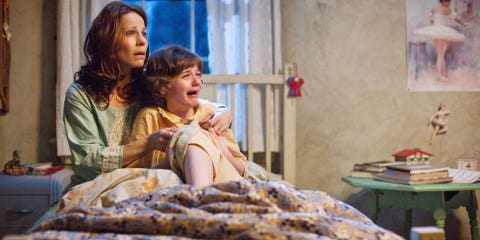 Who needs special effects and CGI when you have the creativity of James Wan behind the lens? Equipped with nothing but a few costumes, some really loud noises, and a pair of paranormal legends, the director extraordinaire crafts a seriously spooky tale of a family and the house that wants them out.
12) The Babadook (2014)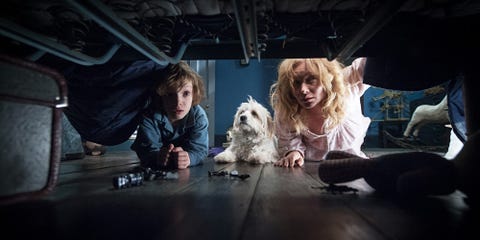 Described by Stephen King as "deeply disturbing and highly recommended," The Babadook sees a single mother (Essie Davis) attempt to rid her home of a frightening monster borne from a storybook found on her son's shelf. It's easily one of the best horror movies of all time.

13) Backcountry (2014)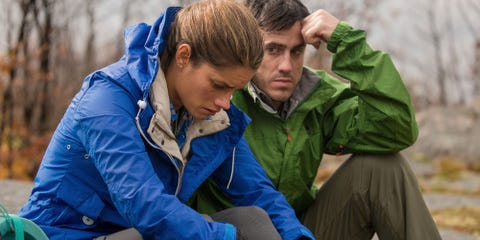 A creature feature that does for a camping trip what Spielberg's great white did for beach weekends, Backcountry is a survival tale loosely based on a true story about a couple who battle a hungry bear in the wilds of Canada. The great outdoors? More like we're never camping again.
14) Creep (2014)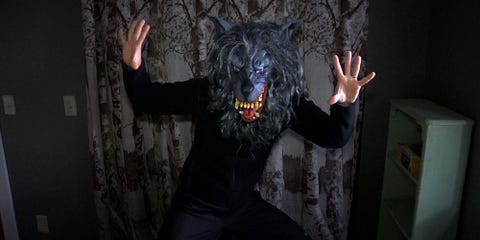 Mark Duplass and Patrick Brice wrote and star in this two-hander that ventures into the dark corners of Craigslist. It's about a videographer, Aaron, who answers an ad looking for someone to record a dying man's last words. Sounds innocent enough. That is, until the job is done and Aaron can't leave.
15) It Follows (2014)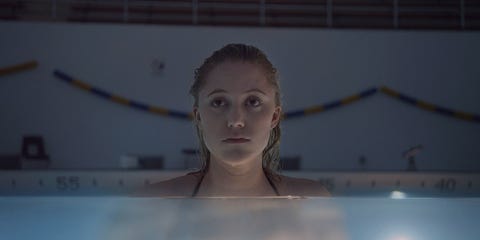 After sleeping with her new boyfriend for the first time, a college student is pursued by a menacing creature intent on killing her—unless she can pass the "curse" along to someone else through sex. Much like its title, this one will stay with you long after the credits roll.
16) The Gift (2015)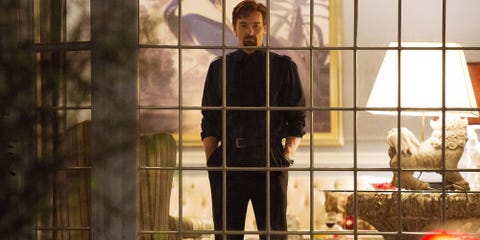 Unwrapping Joel Edgerton's psychological thriller (and directorial debut) is a gift in itself. Jason Bateman and Rebecca Hall star opposite Edgerton: they a married couple, he a blast from the past they'd rather stay in the past. If you haven't seen this one yet, you're in for a real trick and treat.
17) The Invitation (2015)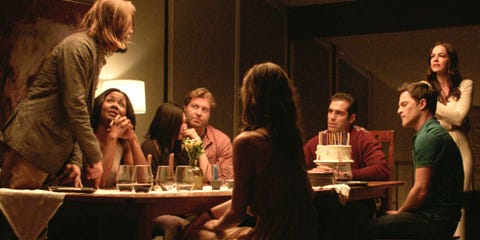 A man's paranoia plays out at a dinner party hosted by his ex-wife and her new husband.
18) The Nightmare (2015)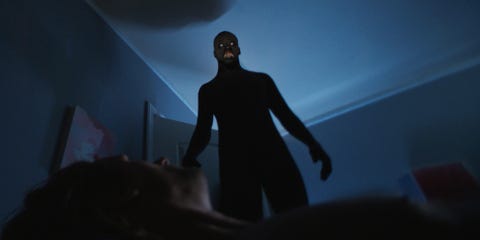 This horror documentary explores the unique experiences of eight different people who suffer from sleep paralysis.
19) The Witch (2015)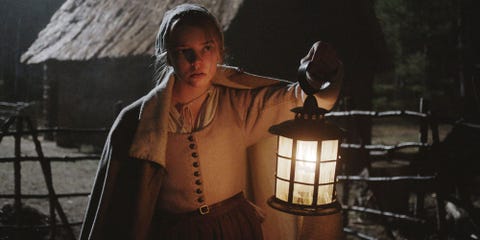 Set during a time when people spoke in thou's and thee's, Robert Eggers' Puritan nightmare explores the coming-of-age of a might-be witch (Anya Taylor-Joy). Even if you can't understand a word of the film's archaic dialogue, the possessed farm animals get the message across.
20) 13 Cameras (2016)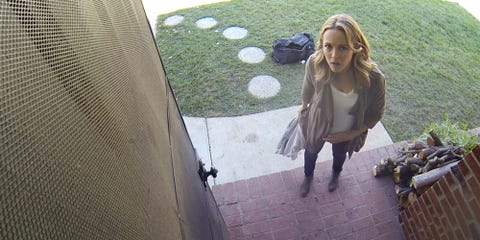 A newlywed couple expecting their first child move into a home where their landlord has installed cameras and watches their every move.
21) The Eyes of My Mother (2016)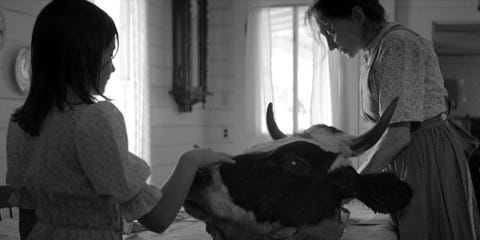 A girl, a hostage, and an urge to poke and prod human flesh. This one comes from The Sinner's Antonio Campos (he co-produces) and stars a newcomer named Kika Magalhaes. As Francisca, a young woman who's lost both her parents and keeps her mother's murderer locked up in the barn, she's stellar.
22) I Am the Pretty Thing That Lives in the House (2016)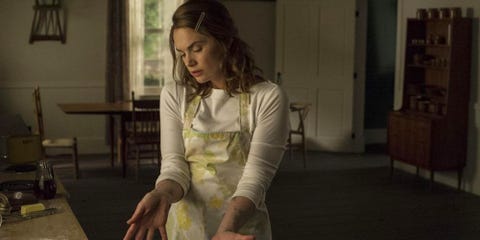 In this atmospheric Netflix Original, a live-in nurse (Ruth Wilson) begins working for a retired horror writer living in her own haunted house.
23) Hush (2016)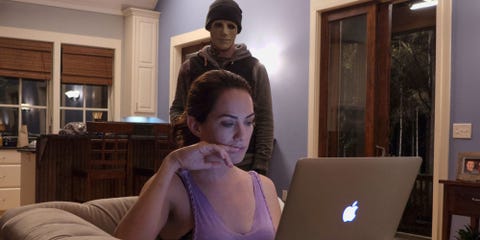 A masked intruder terrorizes a deaf author who lives in a secluded cottage in the woods.
24) Raw (2017)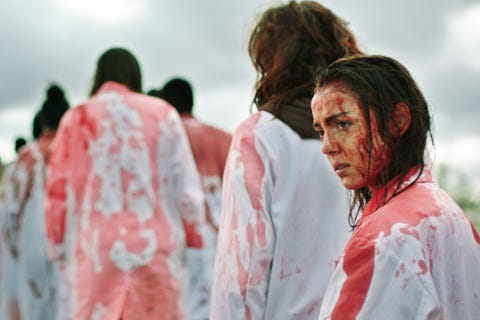 Raw was one of the best horror movies of 2017, but if you're the squeamish type, best to steer clear. It follows a young woman who craves human flesh after a horrifying hazing experience.
25) Berlin Syndrome (2017)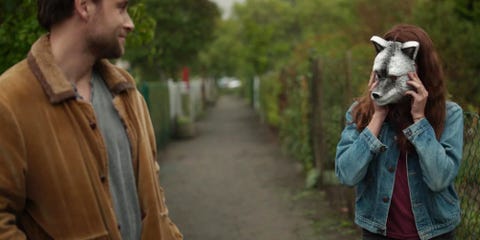 Another best of '17 follows a young woman kidnapped by her lover while traveling abroad.
26) XX (2017)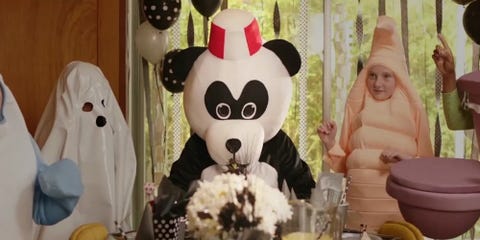 This anthology of four grisly horror shorts are all directed by women.
27) Little Evil (2017)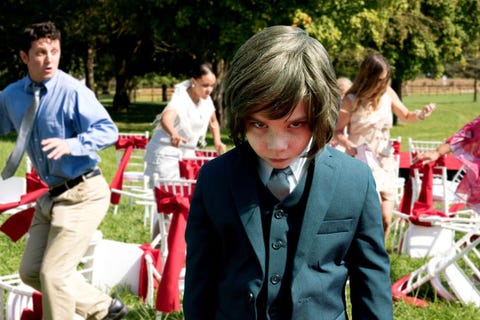 This clever take on The Omen stars Adam Scott as a newlywed who discovers his new stepson might be the antichrist.
28) Gerald's Game (2017)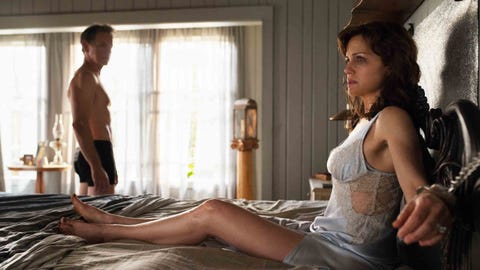 This Netflix Original based on a Stephen King book follows a long-married couple whose weekend trip to reignite their sex life spirals into horror when Gerald (Bruce Greenwood) dies atop Jessie (Carla Gugino), handcuffed to a bed in a remote cabin.
Source: Read Full Article