90 Day Fiancé fans get 'second-hand embarrassment watching Natalie Mordovtseva flirt with a group of young men at a beach party in a clip from 90 Day: The Single Life Season 2. Natalie is wasting no time getting back out into dating after she broke up with her husband, Mike Youngquist. Here's what the fans have to say about Natalie's flirtations.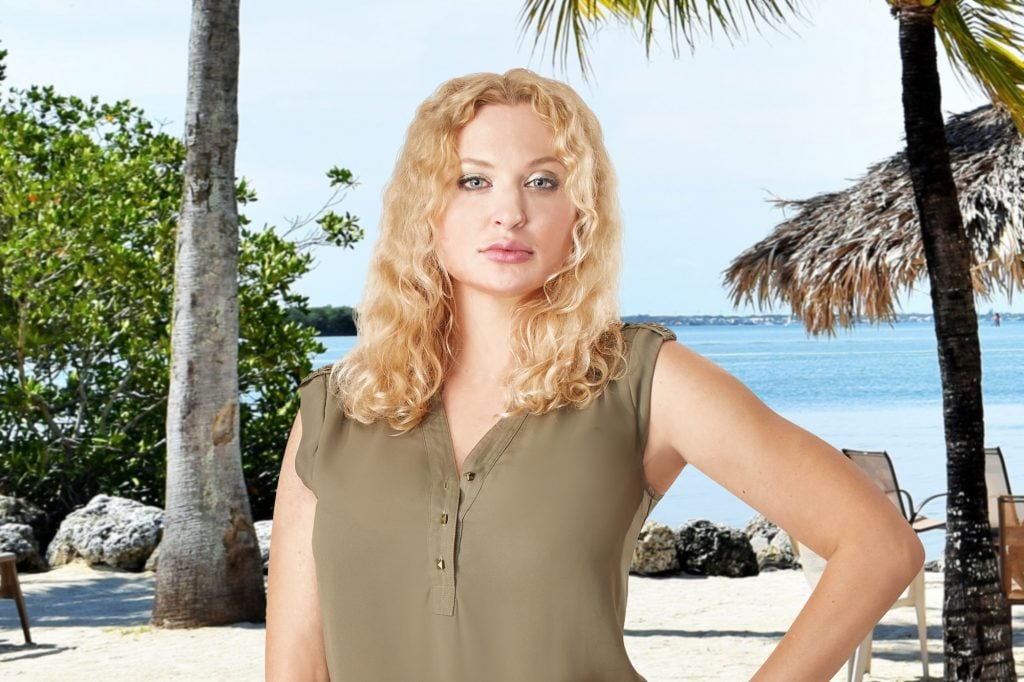 Natalie flirts with young men in preview for '90 Day: The Single Life' Season 2
A clip for 90 Day: The Single Life Season 2 shows Natalie being single for the first time on the franchise. After splitting from her husband on 90 Day Fiancé: Happily Ever After?, Natalie has moved to Florida and is single and ready to mingle. In the clip posted to the 90 Day Fiancé Instagram, Natalie learns all about Fourth of July festivities with her new group of friends. Check out the clip below:
The 37-year-old Ukrainian beauty meets with her friend, Julia, at a beach party in the hopes of meeting new people. On top of celebrating America's independence, she tells the cameras that she feels like she's celebrating her own independence. Natalie has been living on her own in Florida for the last four months. In the clip, she's learning how to play the game Cornhole with two younger men. She says, "Here I am, by the ocean, surrounded by many good-looking single man [sic]. I feel good."
'90 Day Fiancé' fans react to Natalie flirting
Many 90 Day Fiancé fans ran to the comment section to react to the video. One fan wrote that Natalie being single in America was her dream. They wrote, "That's what she's always wanted." Another wrote that the flirtation was "so f—ing awkward and cringe." Another fan commented, "Oh god, the second-hand embarrassment I just got from watching this."
While many fans thought that watching Natalie flirt was awkward, some fans think that it's good that Natalie seems like she's finally happy. One person commented, "You gotta kinda love how extra she is, like honey okayyyy do your thing haha."
Natalie's journey to find love on '90 Day: The Single Life' Season 2
Now that Natalie and Mike have split, she's putting herself out there to find love again. After three failed marriages, Natalie knows what she wants in a partner and, more importantly, what she doesn't want.
During the trailer for 90 Day: The Single Life Season 2, Natalie is asked what she's looking for in a partner. She says, "I just want family and child. I just want [a] good guy." The Ukrainian-native surprised fans when she said she wanted to have control in the relationship. She said, "I just f—ing like to be in charge."
Will Natalie find love this time around? It will be interesting to see more of Natalie's flirting techniques on The Single Life, airing Nov. 12 on discovery+.
Source: Read Full Article