90 Day Fiancé: The Other Way is back for season three. The new cast features four returning couples and two new pairs, but not all of those storylines have fans excited.
Many viewers have already made it clear they want more from fan-favorites Kenneth and Armando. But they've seemingly had enough of Jenny and Sumit.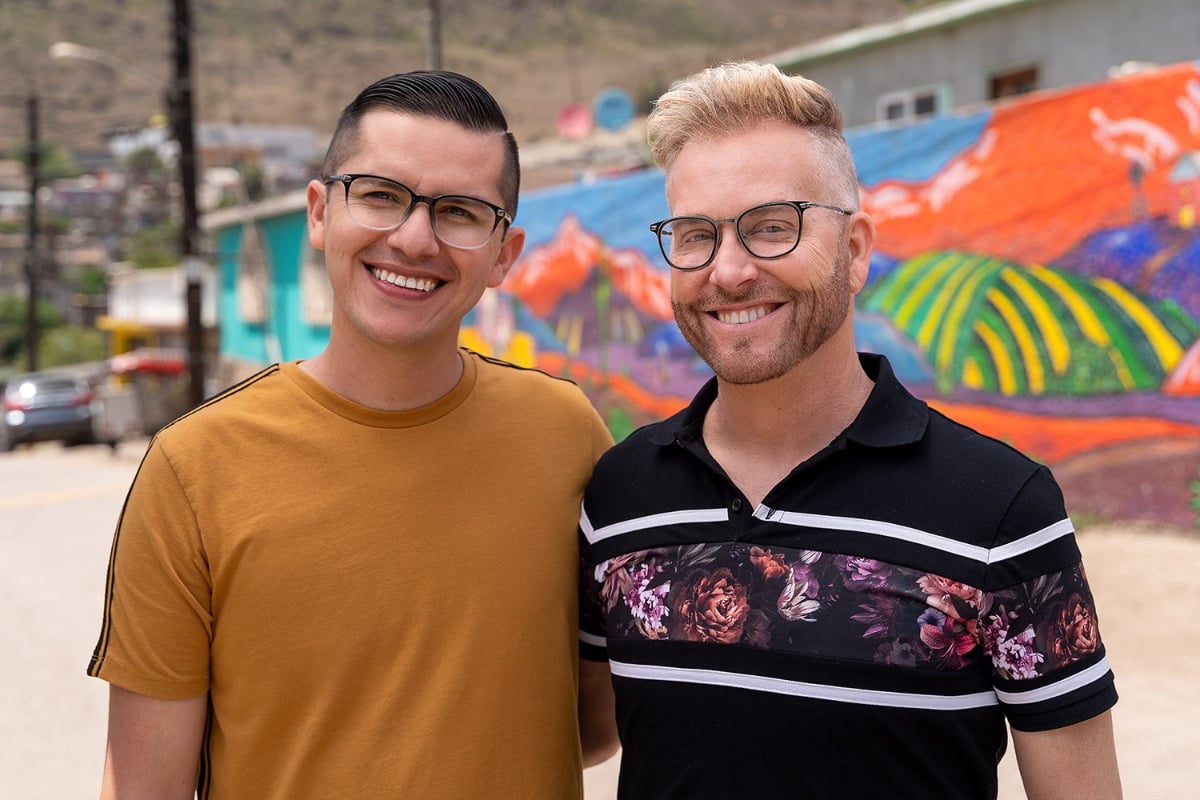 Fans first met Kenneth and Armando in season 2 of '90 Day Fiancé: The Other Way'
One of the returning couples in season 3 of 90 Day Fiancé: The Other Way is Kenneth Niedermeier and Armando Rubio. Fans first met them in season 2, and they quickly became one of the highest-rated couples in the entire 90 Day Fiancé franchise.
Their popularity is due in part to the authenticity of their relationship. It doesn't come across as scripted like with some of the other couples. Fans are convinced it's a genuine romance with an international element, which is what 90 Day Fiancé is supposed to be about.
Kenneth is a 58-year-old American who found love with Armando, a 32-year-old Mexican. They are truly a breath of fresh air, and season 3 will feature the couple planning their wedding.
Kenneth and Armando tied the knot in May 2021
Season 3 will document Kenny and Armando's new life in Mexico now that Kenny has left his four children and life behind in St. Petersburg. Kenny is living with Armando and his daughter, Hannah, who he had with his late ex-wife. The couple is planning their wedding in the new episodes, and that storyline does have some drama.
There will for sure be a wedding in season 3 — the couple tied the knot in May 2021 — but Armando's plans might not fit into Kenny's budget. They will also have to deal with an opposing father.
'90 Day Fiancé: The Other Way' fans want more from Kenneth and Armando
The new season of 90 Day Fiancé: The Other Way has just begun, but fans are already asking for more from Kenneth and Armando. As their wedding planning plays out in season 3, the newlyweds have a lot going on. Hopefully, TLC cameras will be there to catch it all.
In a recent interview with People magazine, the couple revealed that they haven't gone on their honeymoon yet. They said they were waiting for the pandemic to get "a little easier for everybody." But they have chosen Switzerland as their honeymoon destination.
The couple also revealed that they will be talking babies in season 3 via adoption or surrogacy. Kenneth said. "We are working that out and seeing where that is, and a lot of that has to do with my family and with Armando's family — we have a lot to consider." 
Jenny Slatten and Sumit Singh were a controversial season 3 casting choice
Fans of 90 Day Fiancé: The Other Way have already had two seasons of Jenny Slatten and Sumit Singh. Now, they are getting a third season — no matter if they wanted it or not. Bringing Jenny and Sumit back again was a controversial casting choice since the first two seasons pretty much told fans everything they needed to know about the shockingly messy relationship.
Jenny is 63 and Sumit is 33, and their so-called relationship has been dragging on for a decade. The relationship obstacles are never-ending, and most viewers are shocked Jenny is still trying to make it work.
Will Sumit and Jenny ever get married on '90 Day Fiancé: The Other Way'?
Jenny and Sumit's relationship began with him catfishing her and then lying to his parents about what was going on between them. There was also that small issue of him being in an arranged marriage.
Over the years, he's promised her over and over again that they will get married. But at this point, many viewers are convinced Sumit will never marry Jenny. And, they think it's time for Jenny to move on.
The season 3 premiere confirmed viewers' suspicion when, once again, Sumit told Jenny that marriage is probably not in their future. Which caused Jenny to scream that she's had enough before throwing a chair and storming out of the room.
"Every time we try to get married, something stops us every single time," Jenny told cameras. "Now I feel like there are no other options for us to get married. But I'm not ready to leave the country, and I'm definitely not ready to leave Sumit."
New episodes of 90 Day Fiancé: The Other Way air Sunday nights on TLC.
Source: Read Full Article