After three seasons and dozens of episodes, we've almost reached the end of Ozark. The fourth season will serve as "the final chapter in the Byrde family's journey from suburban Chicago life to their criminal enterprise in the Ozarks." But what about the other characters?
Ahead of the new season, there have been tons of calls for an Ozark spinoff — specifically surrounding Ruth Langmore (Julia Garner), Marty Byrde's former assistant. Now working for the Snells, Ruth's allegiance to the Byrde's has shifted and positioned her as one of their biggest rivals.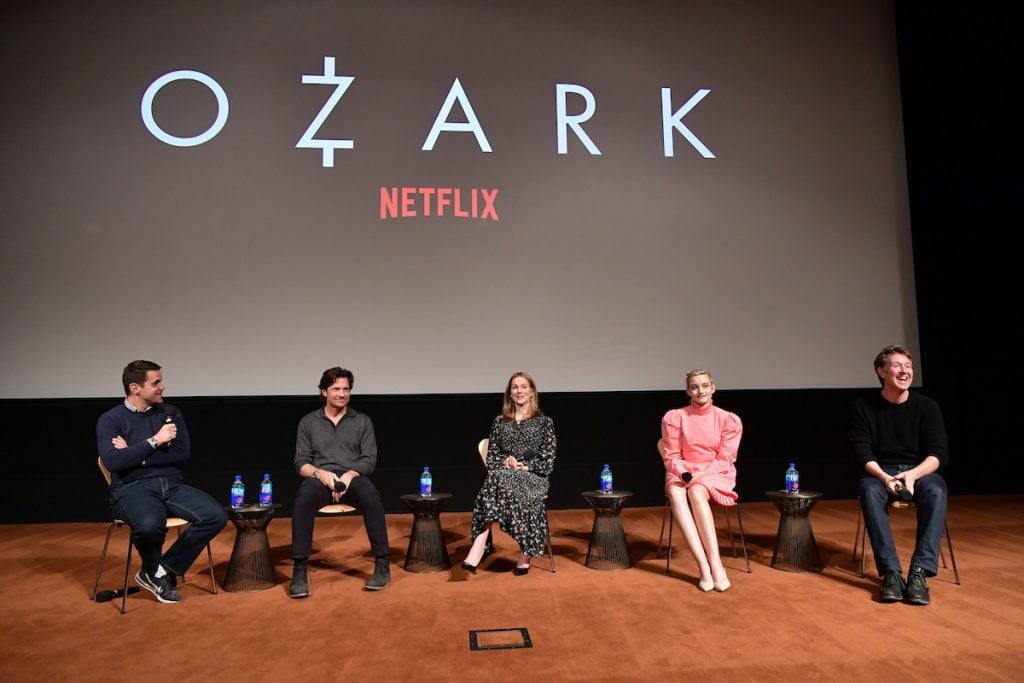 'Ozark' Season 4 will continue to show the fallout between Ruth Langmore and the Byrdes
Ruth initially had a contentious relationship with the Byrde family. But over time, she grew to be the backbone of their money-laundering scheme. Some could even say she was like family. But that changed in season 3 when the Byrdes failed to come through for her in times when she really needed them.
Moving forward, Garner told IndieWire that Ruth will only continue to grow from here.
"Ruth has a really good intuition and Marty and the Byrdes kind of took over that and she stopped listening to [herself]," Garner said. "[In] Season 3, she made the mistake again [of] not listening to her gut, going with the Byrdes, doing all this stuff for the Byrdes, and [now] she's done with it."
"In Season 4, she wants that independence back that she had before the Byrdes came in. She thought she was going to be stronger with the Byrdes, but in reality, that wasn't the case. She's realizing that, and that's what Season 4 is going to be," she added.
Some fans hope Ruth Langmore will get an 'Ozark' spinoff
Despite her tense relationship with the Byrdes, Ruth has long been a fan-favorite on the show. Viewers love her sassiness, loyalty, and how much she's grown since we met her in season 1. So if there was a spinoff, some say they would definitely tune into it.
"I wouldn't be mad about an Ozark spinoff staring Ruth Langmore. @netflix," reads one fan tweet.
"Give Ruth Langmore a spin off!" said another tweet.
"Ruth needs her own spin off if things work out for her in the end 🖤" a third fan added.
At the time of this writing, there's no official word that Ruth will get a spinoff — or that she'll survive the show. As The Daily Express notes, there's a big theory that she might be killed by the Navarro Cartel now that she's no longer working for Marty. So with that, we wouldn't get our hopes up if we were you.
When does 'Ozark' Season 4 air?
Production on the fourth season of Ozark started in late 2020. If all goes well and there aren't any delays due to the coronavirus (COVID-19) pandemic, we could possibly see new episodes sometime in 2021. Read more on the fourth season of the show, below.
Source: Read Full Article