James Hough and Elizabeth Frankini's Below Deck jobs are on the line after they slept in a guest cabin without first asking for permission.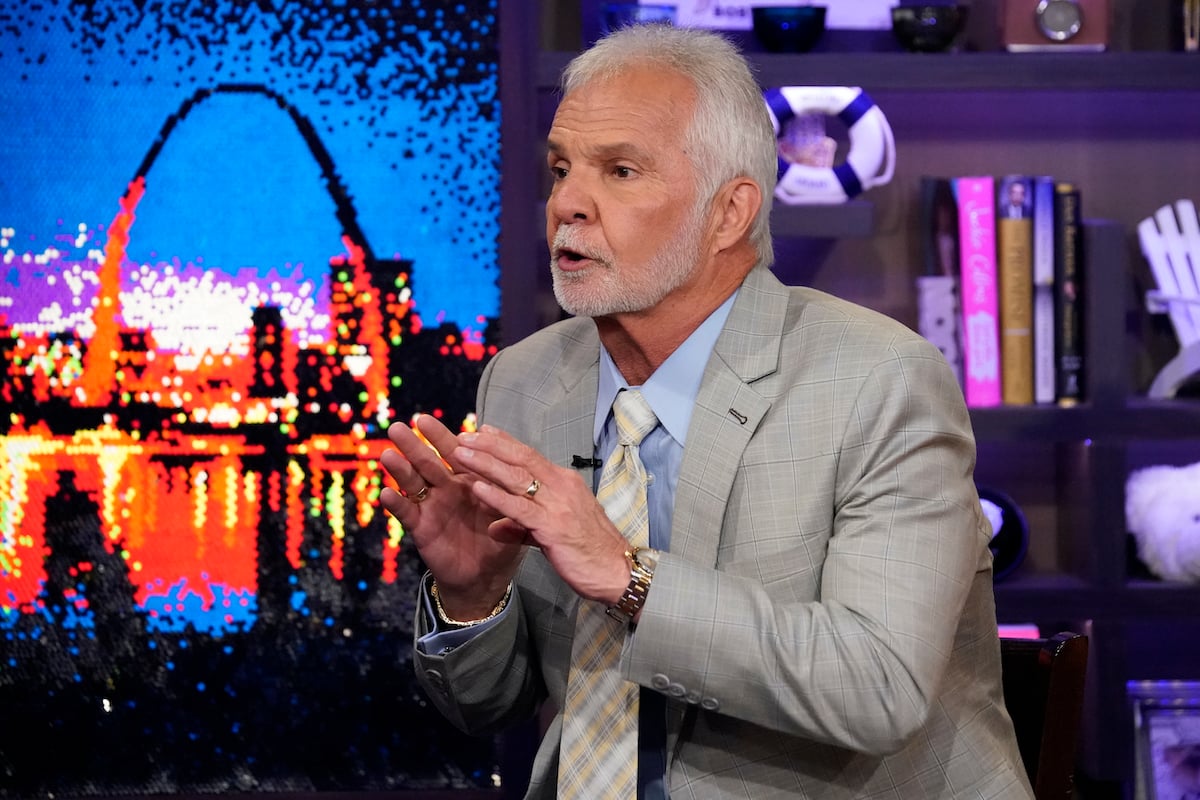 This is the second time Frankini and Hough commandeered a guest cabin on the sneak, but previews show that Captain Lee Rosbach is not taking the indiscretion lightly. "You sleep in a guest cabin without permission, you can pack your stuff and leave," Rosbach is heard telling Hough in a preview clip.
Stew Ashling Lorger tells chief stew, Francesca Rubi, to "Get rid of Elizabeth." Plus, Rubi confronts Frankini telling her, "I'm really pissed off right now." Does that mean Frankini gets fired? Or does Rosbach fire both Hough and Frankini?
Did Captain Lee tease about the 'boatmance' a few months ago?
Rosbach discussed season 8 during an appearance on Watch What Happens Live with Andy Cohen in Oct. Host Andy Cohen asked him for his opinion about boatmances and his response was very telling.
"Boatmances are those things that you hope don't happen and you are powerless to prevent them," he said. "You know they're gonna happen so you just hope they work out for the best. And when they go south, God they go south so quickly."
But then he made a comment that had Cohen raising his eyebrows. "Sometimes you gotta get rid of two people," Rosbach remarked. Rosbach had never fired a couple thus far on the show. So was that comment from Oct. a hint of what is to come?
Captain Lee has been dropping hints all season
The Oct. remark wasn't the end of what seemed to be more hints that Frankini could get fired. Rosbach blogged about Frankini's performance and ended a passage or two that he didn't think her time on the show would end well.
"Liz, I'm just going back to, I don't get it, but we have been down this path before," he wrote in his Dec. 29 update. "I'm seeing the same behavior, and no change so I really have nothing to say at this point. We will see where it all plays out, but from the previews, it doesn't look promising. But we will see."
Rosbach also wasn't amused when Hough suggested he and Frankini use a guest cabin for their romantic interlude. "And then you take it upon yourself to use a guest room without asking," Rosbach wrote about Hough in mid-Jan. "To me not knowing something is ok, that's just not knowing. Dumb is knowing and doing it anyway, which is exactly what you did. Let's see how well that works out for you." 
He had similar comments for Frankini too. "And then you decide to use a guest room that someone is going to have to redo again and do that without even asking," Rosbach wrote. "There is no charter yacht anywhere that allows crew to use guest rooms without permission. But that obviously doesn't apply to you nor James. Well, we will see about that." 
Source: Read Full Article