Fraser Olender admits that he's been a little shocked watching Below Deck, sharing that he doesn't remember a lot of his running commentary on the show.
"[Shocked] 100%," he said to Showbiz Cheat Sheet about some of his comments. "You know, it's filmed so long ago, so you forget any of that happened. I watch myself saying things and first of all, I have no recollection of saying that. And two, why on earth would I say that?"
Below Deck's Fraser Olender says he talks to him when he's stressed
Olender explained that he talks to himself when he's under pressure. "And that really does help," he said. "And I just didn't realize it was going to be such a feature on the show."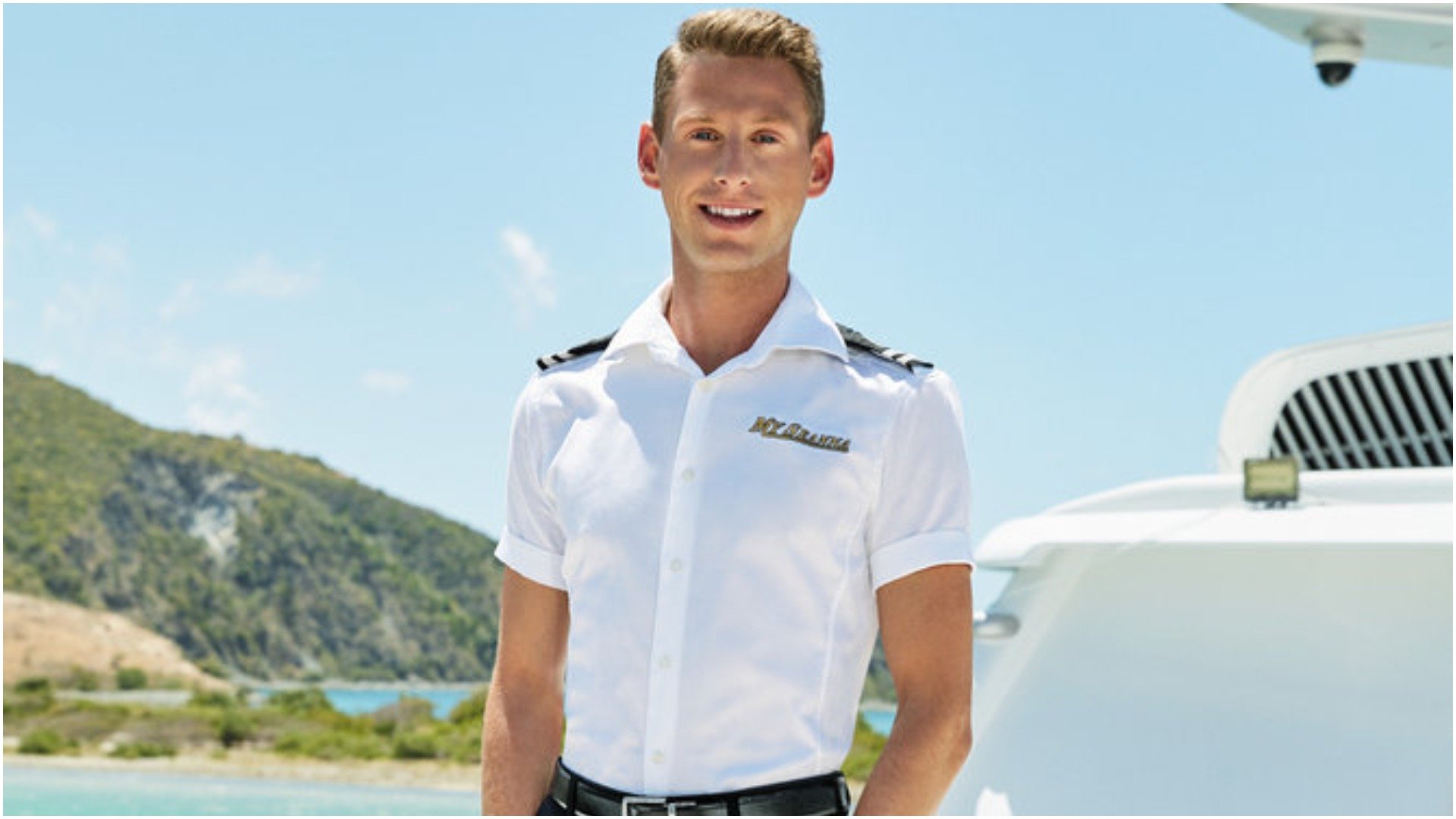 But he worried some of his remarks, which many fans have found to be hilarious, could be off-putting too. He reflected on muttering that a guest on the first charter was a Republican after she joked about wanting a gun. "The Republican thing was just like we don't talk about guns that often elsewhere in the world," he said. "And for a guest to say I want a gun, I'm going to shoot someone, I thought to myself, I really am amongst Americans. So I immediately linked that to Republicans, which is probably unfair. But it came out at the moment and was shown like this."
Many 'Below Deck' fans find Fraser's remarks to be pretty funny
For the most part, many fans find Olender's snark to be pretty funny. "Fraser is already my favourite," one person tweeted. Another person shared a few memes of Olender making one of his signature comments. "Loving Fraser's talking head moments!" the person tweeted.
It's not just Olender's comments on Below Deck that have fans laughing. He appeared on Watch What Happens Live with Andy Cohen and his response to a question about chief stew Heather Chase had many rolling. "Andy: 'What's one way that Heather can improve as a leader?' Fraser: 'Doing a bit of work,' [laughing emojis]," a fan tweeted.
How did Fraser Olender react to working for Captain Lee and Captain Sean?
Olender then shared what it was like to work for Captain Lee Rosbach. "It was good," he said about working for Rosbach. "It's very black and white. It's stick by my rules or get the 'F' out. And I like that. For me, that's what I'm about too. I'm very much like that 100%. He was great to work for. He keeps to himself, and that's so because he's looking after the vessel. And we have to respect that. But I really, really enjoyed working for him."
Olender also addressed his funny response to Captain Sean Meagher's crew talk when he said he had no problem firing people. His expression was of complete terror. "Terrifyingly odd," he recalled of Meagher. "But terrifying from fear, no. I think he was knee-high to me, so I didn't have too much of a worry."
Has he talked to Josiah Carter from 'Below Deck'?
Olender is the second male stew on the series. He said men who work in the interior are still rare. But he'd love to see more men become stews. "I mean, it's definitely something that is growing, but it's very, very rare to come across a man in the interior," he said.
"It's a very dated industry and very kind of set back in a traditional way," he added. "And it's changing and it's getting there. But that's also a huge part of why I enjoyed doing this [show] so much. You know, I want to spread the word that for guys, there is absolutely is a place for them on the inside and out. Yeah. And yeah, we've just got to break the mold."
Has he spoken to Josiah Carter, who was the first male stew on the show? "I haven't spoken to him, I don't know him," Olender said. "I don't want him to feel threatened that I've jumped in. I'm getting a lot of comparisons to him on Twitter at the moment. So I'm like, 'Oh, I'm sorry!'"
Source: Read Full Article