Fraser Olender revealed that dealing with Michael Durham's charter guest party was one of the worst moments on Below Deck this season.
Charter guest Justin Richards became angry after a bourbon drinking bender that day. Olender told Showbiz Cheat Sheet he was worried that the scenario could escalate to physical violence. He added that he has never experienced anything like it in his yachting career.
The Michael Durham 'Below Deck' guests were a first for Fraser Olender
"Well, what you are going to see in episode three is quite shocking," he told Showbiz Cheat Sheet. "I hadn't quite experienced anything like it." Durham goes to sleep but Richards stays up and starts to butt heads with another charter guest, Terri Augustyn. She is also very drunk. Augustyn calls Richards a "jackass" because he insisted on having his dinner on the swim platform. She also said, "I'm going to f**king kill him" about Richards and then walks away from him.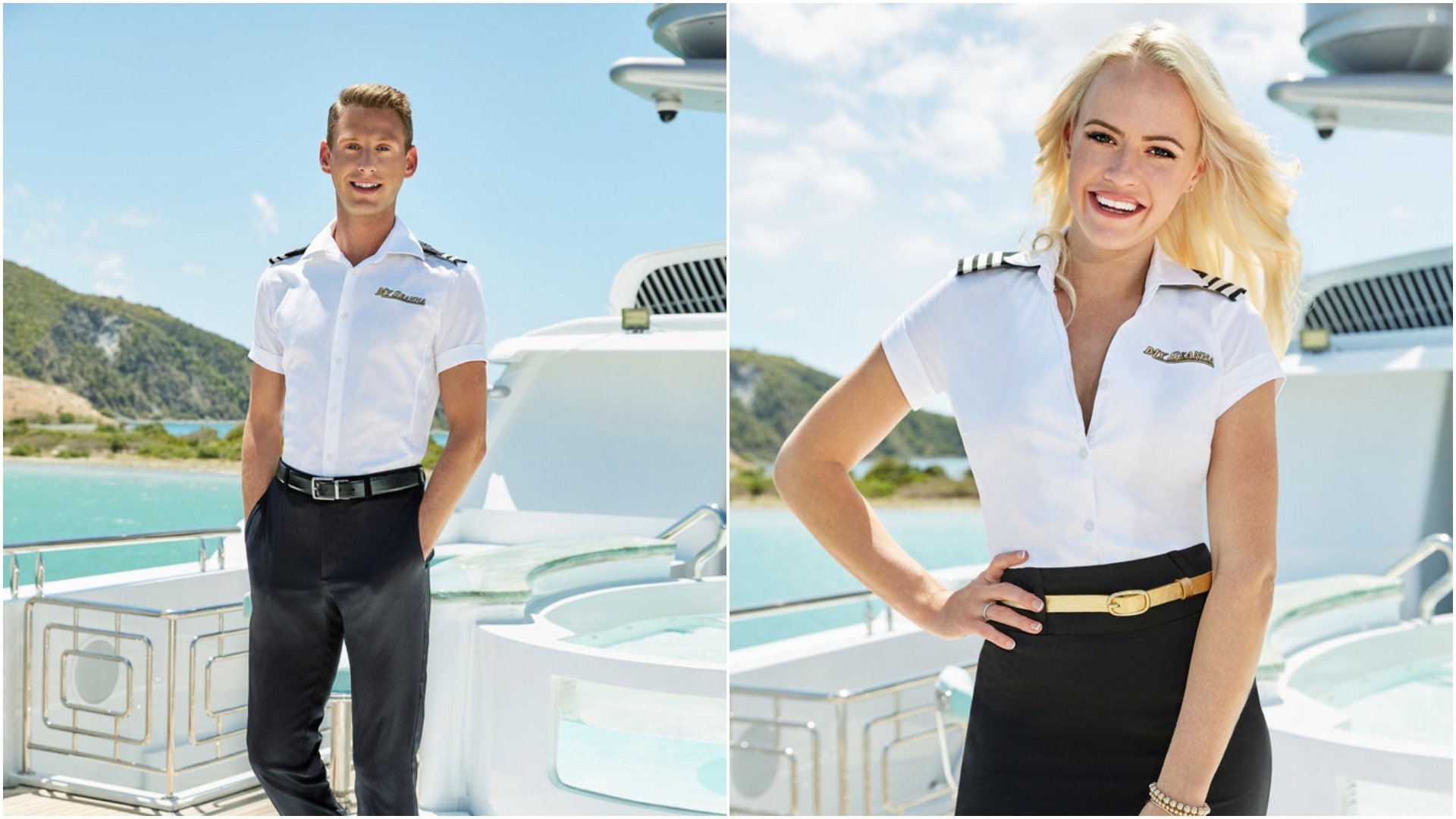 Olender said that Durham's group were "probably the worst guests we had in the way in which it got bad." At one point Richards and Augustyn begin to use a threatening tone with one another. They both tell each other to "f**k off" and it escalates.
Olender and the rest of the crew stand by, listening to the fight. "Come downstairs you can hear everything word for word," he said about the fight.
In a confessional, Olender added, "They're really not chic. They probably won this trip from some form of lottery or something, I don't know." Adding, "They don't belong on a yacht."
The 'Below Deck' charter guest fight became serious after Michael Durham went to bed
Olender told Showbiz Cheat Sheet the fight got pretty serious. "It got really bad," he recalled. "And Eddie [Lucas] had to intervene and we had to start separating the group. Things got a little bit uncontrollable. We didn't know where things would go. Whether that be violent or whatever."
Indeed, at one point Richards threatens Augustyn. "Get your ass up and get the f**k down these stairs," he said to her.
Olender nervously laughed at the remark during the episode but he said the crew took the threats and growing drama very seriously. "That was a worry," he told Showbiz Cheat Sheet. "But the rest of the season is packed full of guests from all over. Some wonderful, some slightly not. But definitely some entertaining people on board."
The 'Below Deck' crew worried the fight could get worse
The moment of actual concern came when Richards' ire reaches a fever pitch. "Son of a b*tch this is a whole circus and everyone can go f**k off as far as I'm f**king concerned," Richards is heard saying.
Chief stew Heather Chase was also worried that "something's gonna happen that we can't control." Lucas is seen standing by and asked Augustyn if he could get her anything. "Justin is just out of control and overly aggressive," Lucas said in a confessional. "This is absolutely unacceptable behavior from a charter guest. It's dangerous."
Indeed because when Chase tried to diffuse the situation, Richards said, "I think it's best you go f**k yourself and throw yourself off the boat." Meanwhile, Lucas is seen rushing into the room as Augustyn sobs in the lounge area. Richards is now aggressively speaking to Chase, insisting that Augustyn "needs to go."
Lucas then suggests to Richards that they stay away from each other, but Richards appears to be highly charged. Augustyn then tries to make her way toward Richards as Lucas is stuck trying to stand in between the guests.
Stay tuned when Below Deck airs on Monday at 9/8c on Bravo.
Source: Read Full Article