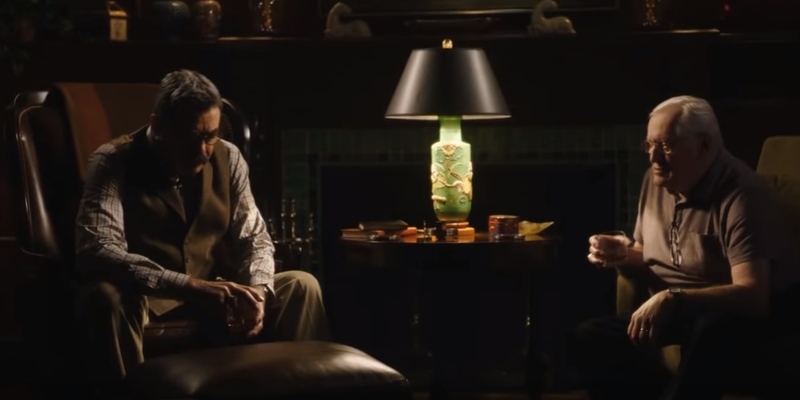 Tom Selleck and Len Cariou on Blue Bloods | CBS
Blue Bloods follows the Reagan family that has multiple generations of cops. The patriarch is Henry Reagan (Len Cariou) who is retired but often lends his knowledge to his son, Frank (Tom Selleck). The show is known for its big family dinner scenes. But there are many scenes of just Henry and Frank talking that are just as touching. But how old are the actors who play father and son? Here is the answer and more.
Len Cariou was born in 1939 in Winnipeg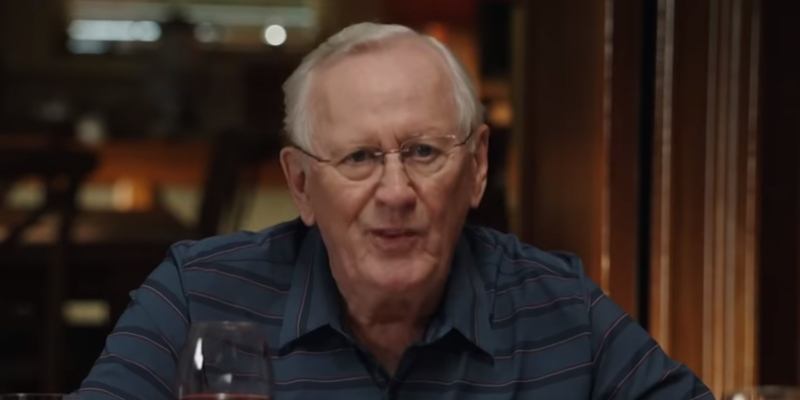 Len Cariou on Blue Bloods | CBS
Len Cariou was born on Sept. 30, 1939, in Winnipeg, Manitoba, Canada. The actor is pretty age appropriate playing Henry Reagan, who was born in the 1930s. Although the age is spot on, Cariou is very different from his television character.
He is a Broadway actor who is a member of the Theatre Hall of Fame. One of his most famous roles was being the original star of Sweeney Todd: The Demon Barber of Fleet Street in 1979. That's pretty different from the marine veteran turned police commissioner.
Tom Selleck was born in 1945 in Detroit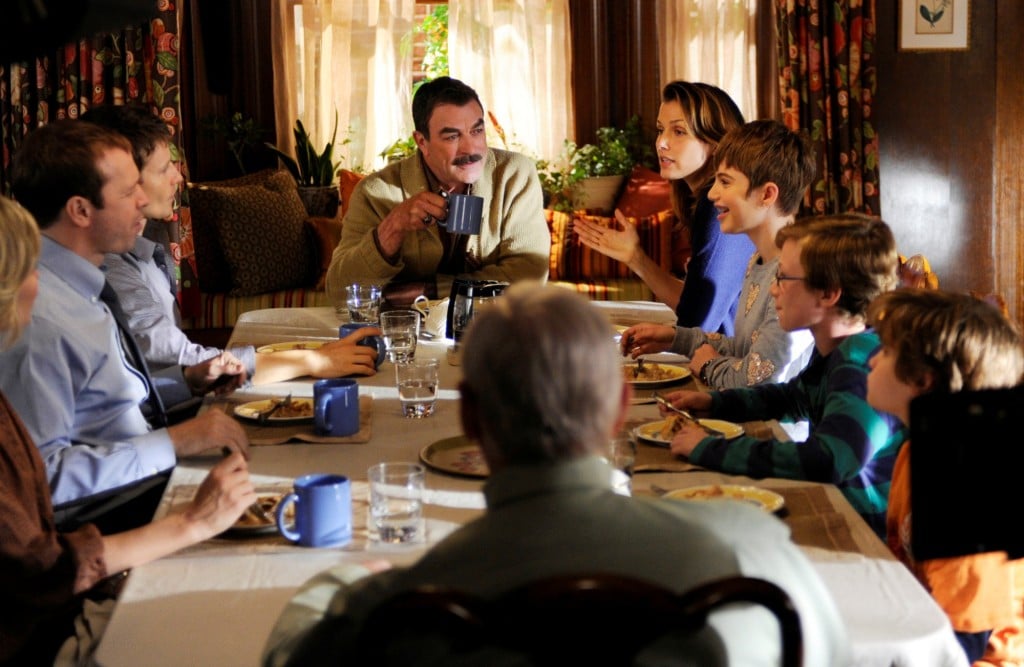 A family dinner on Blue Bloods | CBS
Tom Selleck was born a few years later on Jan. 29, 1945 in Detroit, Michigan. Selleck is playing a little younger given Frank Reagan was born in the early 1950s when Frank would have been in his 20's. The fact that he still has darker hair in his head of hair and iconic mustache probably helps establish a bigger age difference between him and his fictional father.
So in real life, Cariou couldn't possibly be old enough to be Selleck's dad. But who doesn't love watching the two actors have their heart to heart talks on Blue Bloods?
The Blue Bloods actors are a little over five years apart but love working together
Cariou loves playing his Tom Selleck's father. "It's a great pleasure," he told Zap2it. "We all have a great relationship, and I think it gives the show a uniqueness for a cop show. We get to know the family members and their different perspectives, and it's a very pleasant working situation. It's like I've gone to heaven."
The two have great chemistry as father and son on-screen but it hasn't always been like that. The Broadway legend revealed that he and Selleck weren't sure about starting off the show by filming the family dinner scene together because the actors were strangers.
"The first scene that we shot was the dinner scene and I looked at Tom [Selleck] and we all kind of, the adults if you will, went 'do you think this is really wise?'" Cariou told In The Lab. But they continued and came up with the family's backstory together. "We all made it work and when they looked at the rushes they said 'you'd think the family's been together forever.'"
Tom Selleck explained to TV Insider how Blue Bloods portrays fathers is different from the trend "to portray fathers as idiots. Frank is far from perfect; he's under enormous pressure running a department of 35,000 cops, but he tries to be a good man and a good father. A family with a strong patriarch who is respected, not just put up with, is a rarity on television."
Selleck and Cariou are almost six years apart but play out a touching relationship between father and son on Blue Bloods. So much so that people would probably be surprised to find out their age difference.
Read more: The 5 Best TV Shows On Friday Night
Check out The Cheat Sheet on Facebook!
Source: Read Full Article