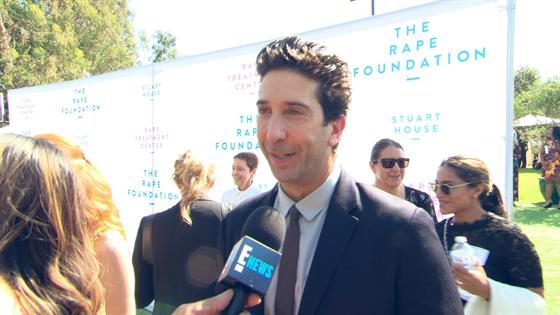 David Schwimmer is back on NBC's Thursday night lineup, but Ross Geller he isn't. Schwimmer is now a recurring guest star on Will & Grace as Noah, a potential love interest for Grace (Debra Messing).
"It was fun, I was a little nervous in the very first scene in the first episode I was doing," Schwimmer admitted to E! News at The Rape Foundation's Annual Brunch. "Also 'cause my daughter was there and she had never seen me do anything before. After the first scene, I was like, 'Oh, I remember this.' It was really fun."
So much fun that he'd get on the reboot trend with Friends?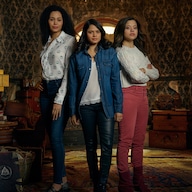 Photos
TV Reboots, Remakes and Revivals Guide: Which Shows Are Returning From the Dead?
NBC
"No, man, I think that ship has sailed," Schwimmer laughed. "That's funny, though."
Eric McCormack, Will on the hit comedy, joked Schwimmer will stick around until they run out of money. Will & Grace and Friends were on the same night for years, but McCormack said the casts never really crossed paths.
"It's really fun to have him around, boss him around a little bit, 'cause he's on our turf now," McCormack joked.
Watch the video up top to hear more about Schwimmer's character and why he's different than past parts.
Will & Grace airs Thursdays, 9 p.m. on NBC.
(E! and NBC are both part of the NBCUniversal family.)
Source: Read Full Article