Virtually everyone alive today has seen I Love Lucy. The award-winning television sitcom made its debut in 1951 and has been on the air in one form or another ever since. So, you probably know who Lucy, Ricky, Ethel, and Fred are. You may even recall some of the show's hilarious plot lines. What you might not know is the reason why every episode from the spring of 1952 to January 1953 involved a rabbi, a priest, and a minister.
A rabbi, a priest, and a minister walk into a TV studio
When Lucille Ball and her then-husband, Cuban-born bandleader Desi Arnaz, found out they were expecting a baby, the couple figured that their hit television would go on hiatus or be canceled altogether. Instead, scriptwriters worked Ball's impending bundle of joy into the plot.
They were, however, reined in by a litany of demands and restrictions imposed by the show's sponsors and CBS executives. According to HuffPost, Arnaz satisfied one of those demands by agreeing that religious advisors, including a minister, a priest, and a rabbi would be on-set to approve any and all episodes that featured a pregnant Lucy.
Television in the 1950s adhered to strict codes and standards. Many of those regulations are gone now, but it was considered nothing short of scandalous for a woman to be seen on TV with a proverbial "bun in the oven" back in 1952. Nobody on a TV show was allowed to utter the word "pregnant," either, and the rabbi, the minister, and the priest were on the set to make sure it didn't happen on the I Love Lucy set.
'I Love Lucy' broke a lot of new ground
I Love Lucy introduced plenty of firsts to American TV viewers. For one thing, the screwball comedy was the first television show to use three cameras. It was also the first TV show to feature a real-life husband and wife. I Love Lucy was also the first TV show to write an actual pregnancy into the script, explains A Line from Linda. That barrier-breaking move paved the way for future on-screen pregnancies, including Emily Deschanel's character, Temperance Brennan, on Bones, Chelsea Peretti's character, Gina Linetti, on Brooklyn Nine-Nine, and Lisa Kudrow's character, Phoebe, on Friends.
In the spring of 1952, I Love Lucy became the most-watched show in television history with more than ten million viewers tuning in every week. By the time Ball gave birth to "Little Ricky" on the January 19, 1953 episode, the show boasted an unheard of 67.3 rating, according to Pop History Dig.
Ball gave birth to her real-life baby by scheduled C-section on the same day her on-screen character had hers. Interestingly, Desi Jr. was not Ball's first baby. In fact, says AV Club, the bodacious redhead was pregnant during the filming of the pilot episode, but the situation was never addressed.
Ball and Arnaz founded Desilu Productions in 1950 and remained united at the helm until their divorce. Desilu produced a number of popular shows, including The Andy Griffith Show, The Dick Van Dyke Show, and Mission: Impossible. When Ball bought Arnaz' share of the company in 1962, she became the first female to head a Hollywood television studio, explains the Lucy Desi museum in Ball's hometown of Jamestown, New York.
Where is Little Ricky now?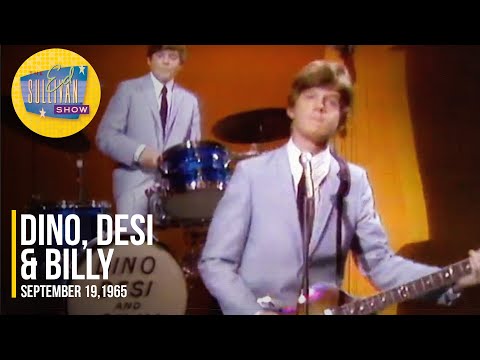 Twins Michael and Joseph Mayer played the newborn Little Ricky in 19 episodes. According to IMDB, they are both alive at the time of this writing. Richard Keith, who portrayed Little Ricky from 1956 through 1957, currently manages a ballet company in Jackson, Mississippi.
Lucy and Desi's real-life son, Desi Arnaz Jr., started a popular rock band, Dino, Desi & Billy when he was 11 years old. Today, Desi Jr. owns a theater and directs a non-profit ballet company in Boulder City, Nevada.
Source: Read Full Article