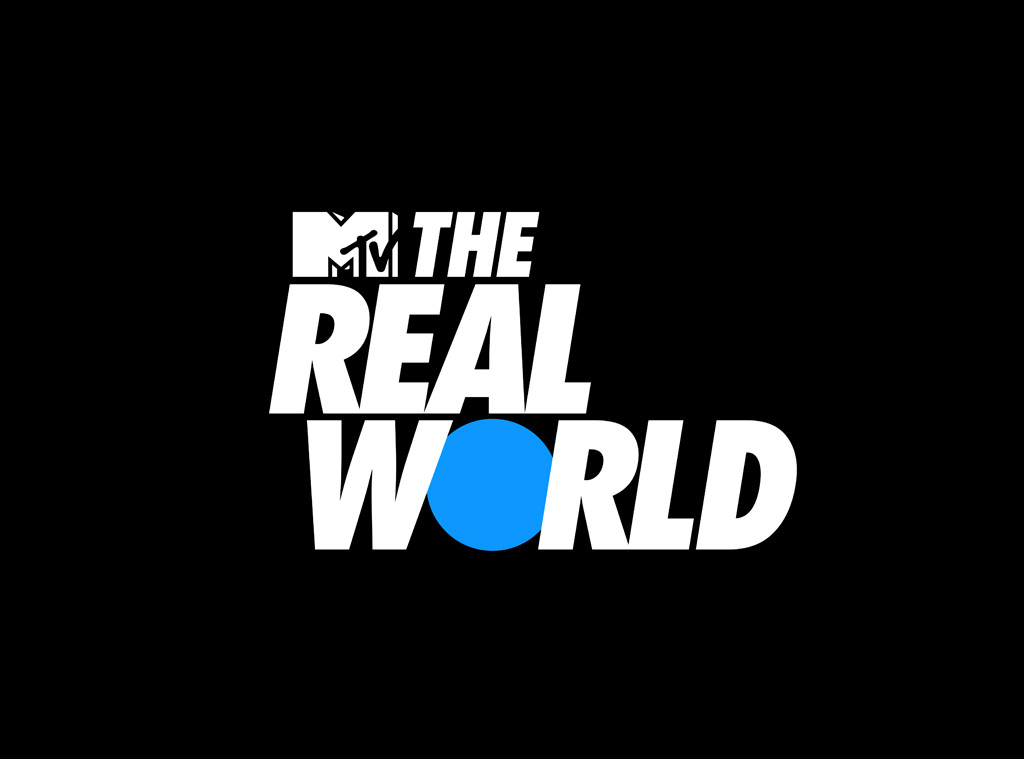 MTV
The true story of seven strangers, picked to live in a house and have their lives taped, will once again be told. Yep, The Real World is coming back, but not on MTV. Facebook Watch, the streaming platform on the popular social media site, will be home to the new Real World, which is set to launch in 2019.
The Real World on Facebook Watch will feature interactive and community features "that empower fans to shape the action and connect across mobile, desktop and Facebook's TV app," MTV said in a release. The news was revealed at Facebook Watch's MIPCOM 2018 presentation. Creators Bunim/Murray Productions is co-producing with MTV Studios.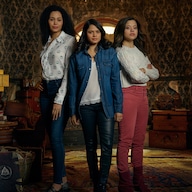 Photos
TV Reboots, Remakes and Revivals Guide: Which Shows Are Returning From the Dead?
"MTV's The Real World helped to define a generation and created a new genre of television with a simple yet powerful idea of connecting people from wildly divergent backgrounds to find common ground on the issues that often divided them," Chris McCarthy, president of MTV, said in a statement. "By partnering with Facebook Watch and BMP, we have the opportunity to impact culture and create a new genre of television all over again, while engaging the next generation of content consumers around the world."
Pre-production is underway on each version for the United States, Mexico and Thailand.
In a release, MTV said the Facebook community "will have the ability to vote one housemate onto the show prior to air, and there will be unique opportunities for fans to connect with the cast through Facebook Live, Premieres, and Watch Party." Daily scenes will drop on Facebook ahead of the weekly half-hour episode Viewers can expect additional social elements prior to launch and throughout the seasons.
See a preview above.
MTV's The Real World ran for 32 seasons on the basic cable channel, the last season, Real World Seattle: Bad Blood, wrapped up in 2017. The Real World spawned Road Rules, which then combined for The Challenge franchise, which featured casts from both shows competing against one another for money. The mingling of the various casts has produced some long-lasting (and some short) relationships. Check out who's still together now.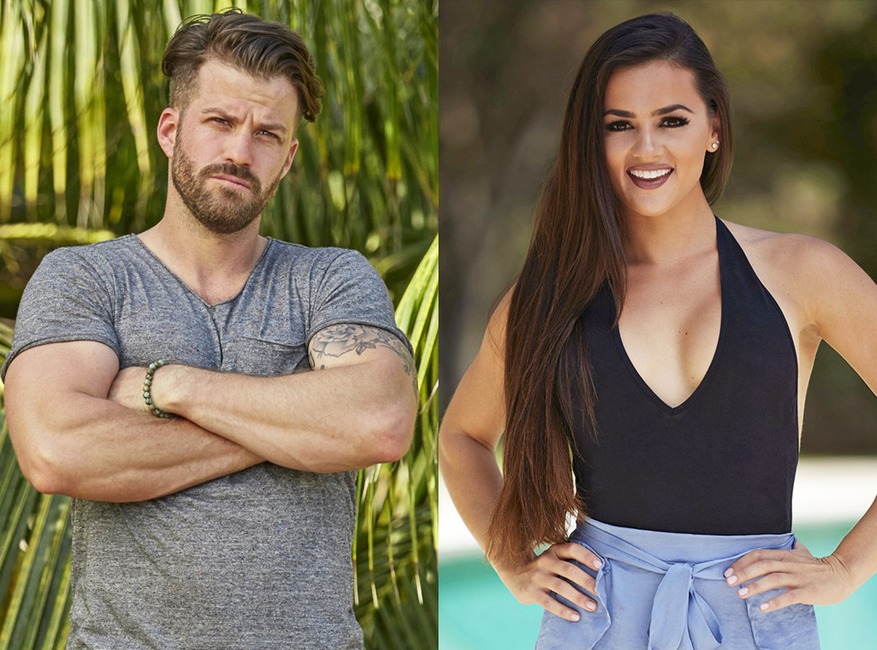 MTV
Johnny Bananas and Natalie Negrotti

STATUS: Dated
HISTORY: After six years, Johnny Bananas is finally single on The Challenge, and he's definitely ready to mingle, taking an interest in Invasion rookie Natalie (from Big Brother). While they dated casually, it didn't work out.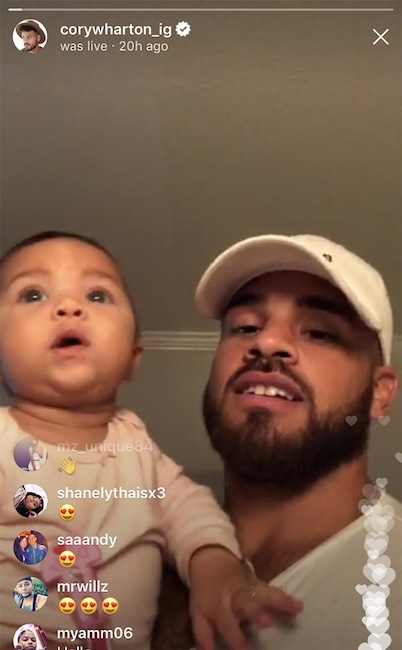 Instagram
Cory Wharton and Cheyenne Floyd

STATUS: Co-parents
HISTORY: While they had a brief romance in 2016 on Rivals III, the pair recently revealed they have a daughter, Ryder.
"Cory is nothing short of an amazing father," Cheyenne said. "We are so blessed to be raising mooch as co parents together and I couldn't have asked for a better father for my princess. Our daughter is the best of both of us."
However, Cory is known for his many hookups throughout his Challenge career: Aneesa Ferriera, Jenny Delich, Lauren Ondersma, Kailah Casillas, Camila Nakagawa, and most recently, Alicia Wright.
Vevmo
Brad Fiorenza and Tori Hall

STATUS: Divorced
HISTORY: After meeting during a season of the show (2008's The Gauntlet III) and going on to compete together, the couple married in 2010 and have two kids together. But Tori and Brad split in 2017. After a long hiatus, Brad returned to compete in season 31, hooking up with Britni Thornton.
Article continues below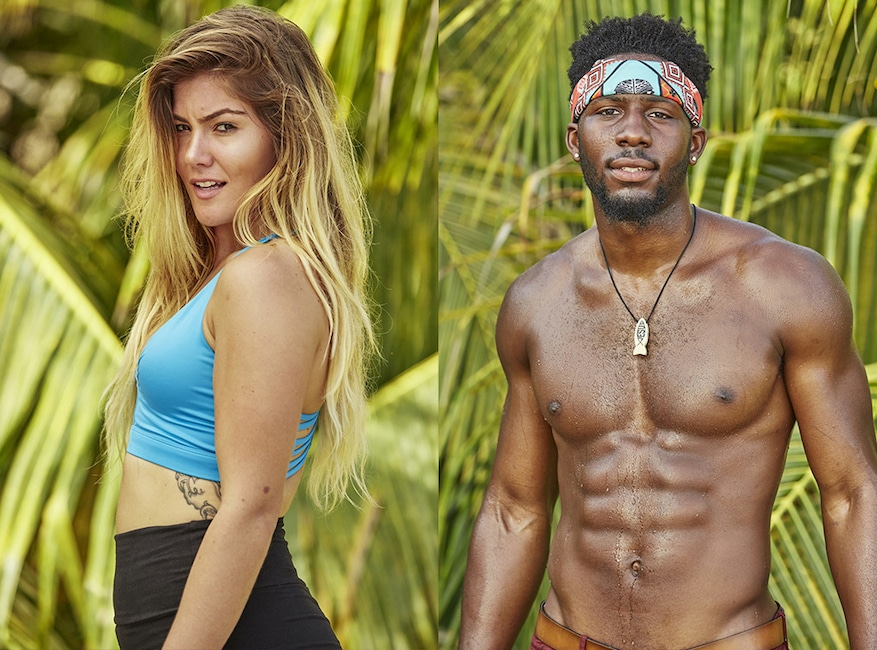 MTV
Tori Deal and Derrick Henry

STATUS: Split
HISTORY: The Are You The One? Veterans entered the Dirty 30 game together, with Tori quickly becoming one of the best rookies in the show's history. (Derrick? Not so much.) But at the reunion, it was revealed Tori cheated on Derrick with fellow competitor Jordan Wiseley (the two claim to be just friends now)…and then accused Derrick of hacking her phone.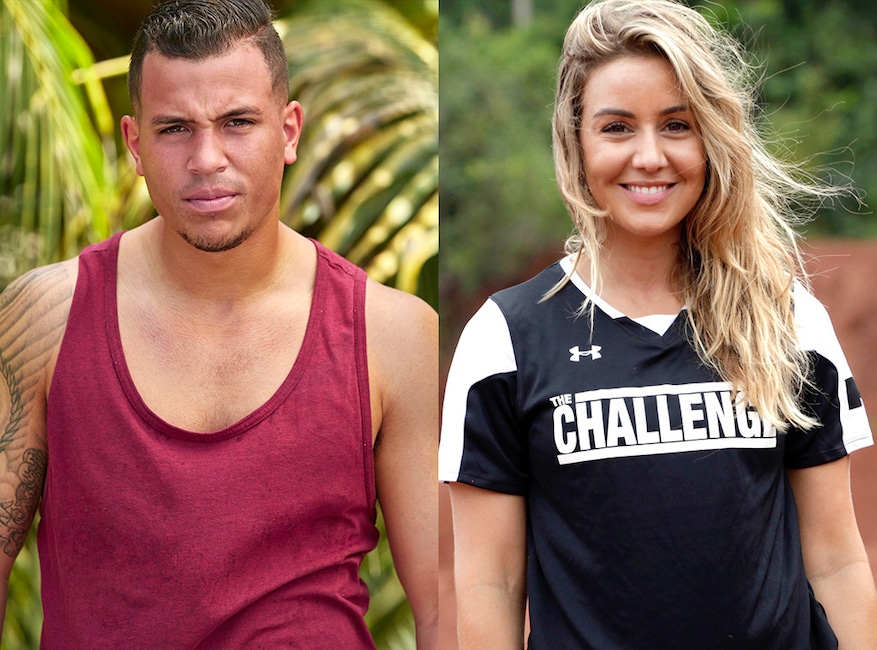 MTV
Dario Medrano and Ashley Kelsey

STATUS: Dating
HISTORY: The duo met during 2017's Invasion of the Champions (Dario was a rookie while Ashley was a champ) and have been dating ever since.
Mike Coppola/Getty Images
CT Tamburello and Diem Brown

HISTORY: CT and Diem provided the franchise with its most talked-about romance. After meeting on The Duel, bad boy CT supported Diem as she dealt with the side-effects of her chemotherapy. The couple would date on and off for years (some of them tumultuous), appearing on the show together and competing as a team during Battle of the Exes II. Unfortunately, Diem's ovarian cancer returned and she had to leave the show, with CT by her side. Diem passed away in November 2014 at the age of 32.
CT posted a touching tribute to Diem on his Instagram following her death, writing, "Our plan to be together forever hasn't changed… it's just going to take a little longer now. And I'm going to hold onto this ring for you till we are together again."
Article continues below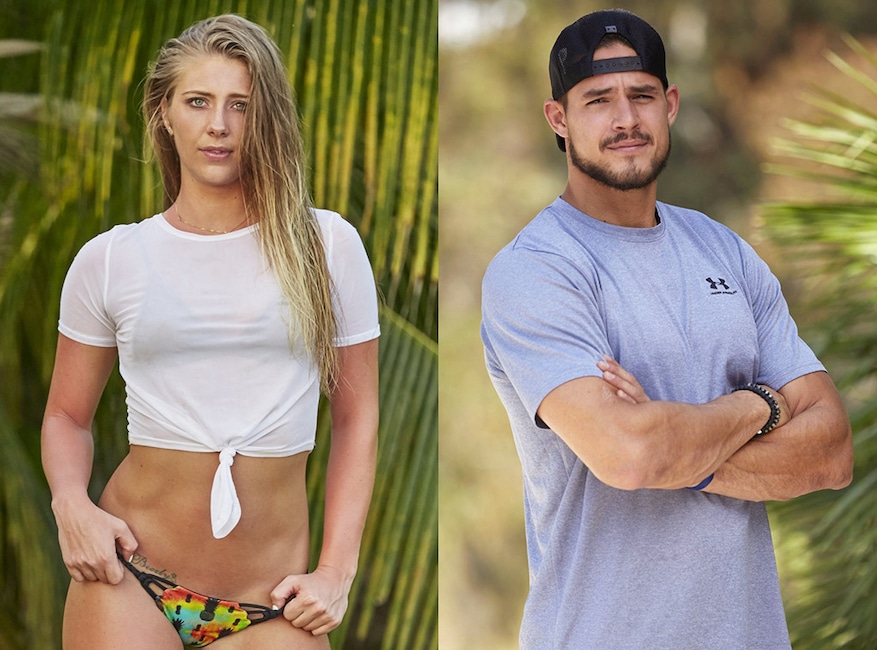 MTV
Jenna Compono and Zach Nichols

STATUS: Back together?
HISTORY: After falling for each other on Exes II, Jenna and Zach became a fan-favorite duo…until it was revealed he cheated on her when she called him while competing on Battle of the Bloodlines, and he called her a different girl's name. Still, there are unresolved feelings between the two. In May 2018 they said they were back together.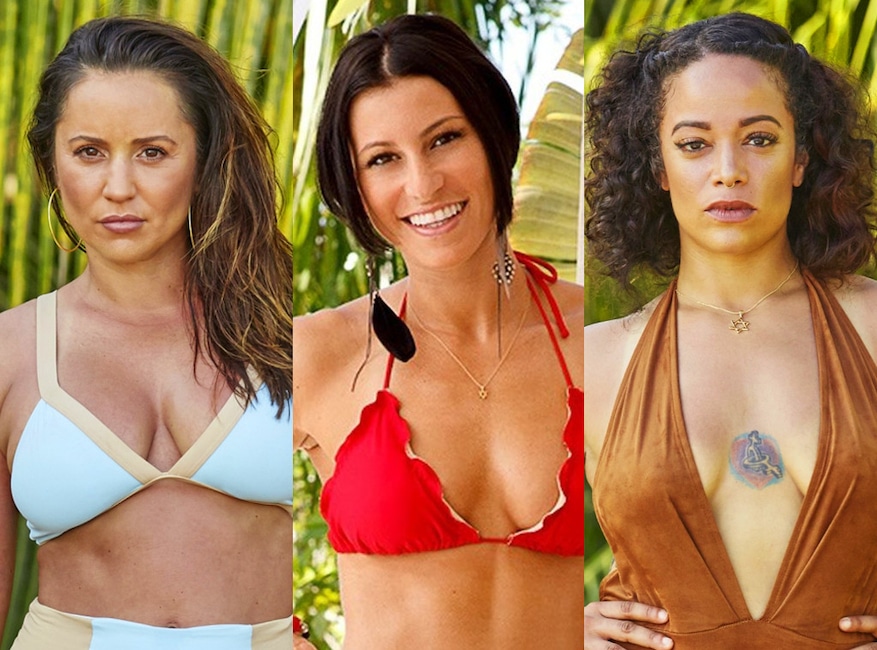 MTV
Veronica Portillo and Rachel Robinson

STATUS: Split
HISTORY: Aneesa Ferreira dropped a bombshell during a recent Challenge season: Veronica dated her ex-girlfriend Rachel in secret for three years.
Veronica was not happy with Aneesa after the revelation, saying, "I feel honestly bad for Rachel for me to come back years later and talk about it when I didn't talk about when we're together, I feel like that's really disrespectful. I think Rachel would watch it and be like, 'What the f–k?'"
MTV
Cara Maria Sorbello and Abram Boise

STATUS: Split
HISTORY: The tumultuous couple dated on and off for six years after meeting on the show. S—t hit the fan during Battle of the Bloodlines when Abram made a late entry into the game, after Cara had hooked up with newbie, Thomas Buell. Death threats and a permanent split eventually followed. On the current season, Invasion, Cara Maria has hooked up with newbie Kyle Christie, from the UK's Geordie Shore.
Article continues below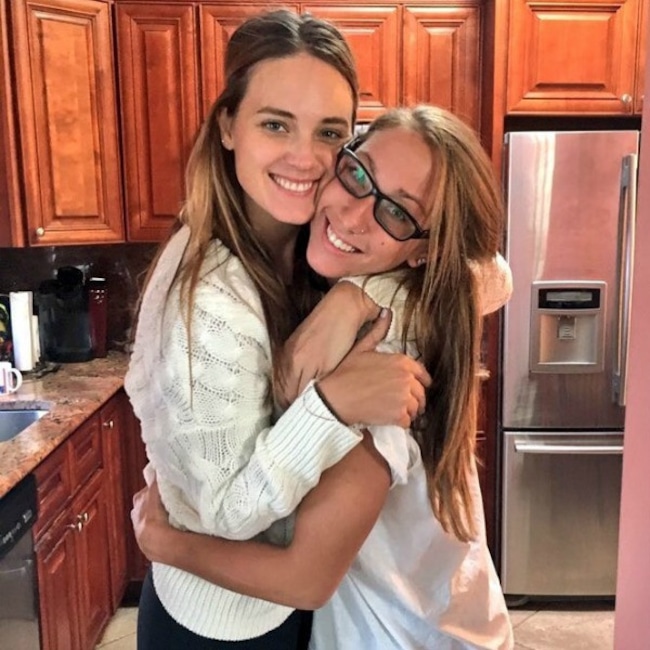 Instagram
Laurel Stucky and Nicole Zanatta

STATUS: Split
HISTORY: Longtime fans were shocked when Laurel revealed she was bisexual, coming out after falling for Nicole on Invasion of the Champions. While they dated after the season ended, they split after six months.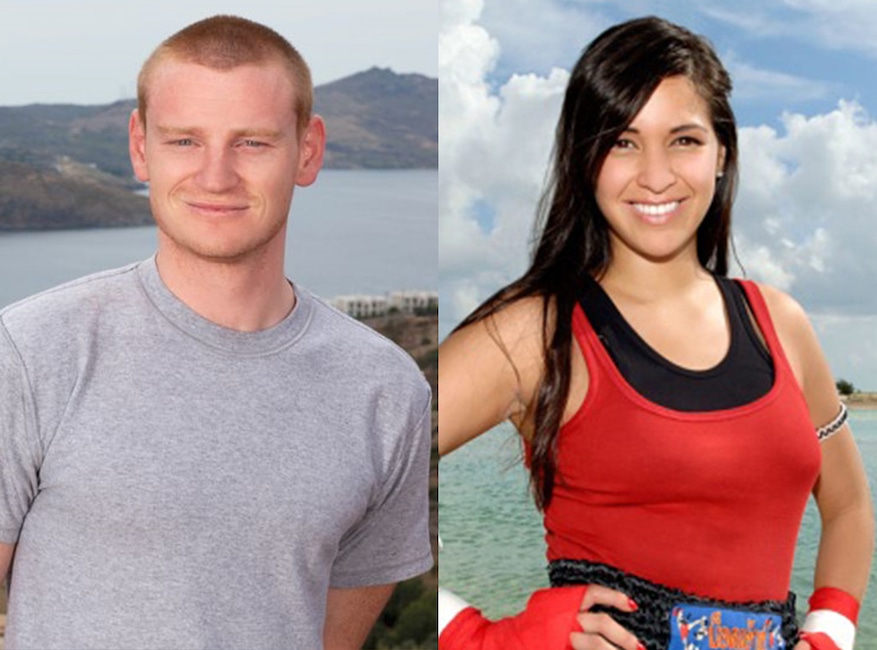 MTV
Wes Bergmann and Johanna Botta

STATUS: Split
HISTORY: After meeting during The Real World: Austin, the duo entered Fresh Meat as a couple. After dating for two years, they called off their engagement before The Island, where she hooked up with Kenny Santucci. All three competed on The Ruins, along with Wes' new girlfriend KellyAnne Judd (they eventually split). Awkward!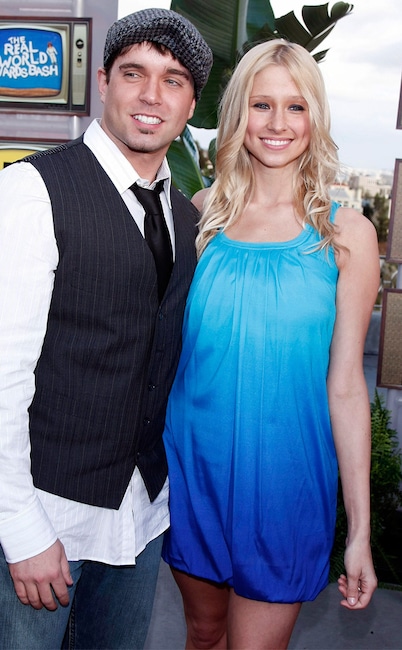 Kevin Winter/Getty Images
Danny Jamieson and Melinda Stolp

STATUS: Divorced
HISTORY: After falling in love during The Real World: Austin, the couple competed on Fresh Meat as an engaged couple before marrying and competing as a married couple on Gauntlet III. Alas, they divorced in 2011 and went on to compete together in Battle of the Seasons the following year.
Article continues below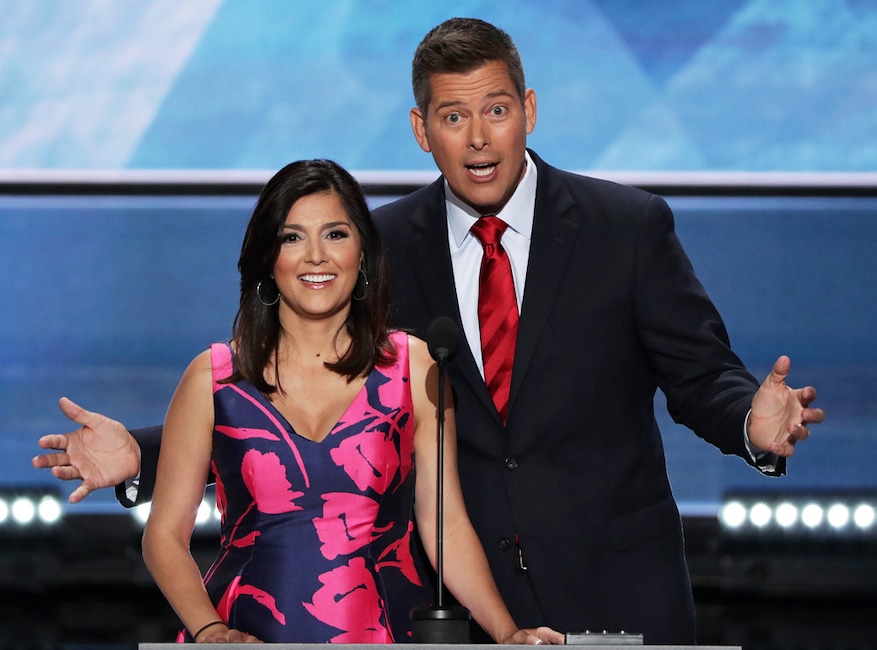 Alex Wong/Getty Images
Sean Duffy and Rachel Campos

STATUS: Married
HISTORY: After meeting on 1998's Road Rules: All Stars, the couple is now married with eight kids, and Duffy is now a congressman. Dream big, kids.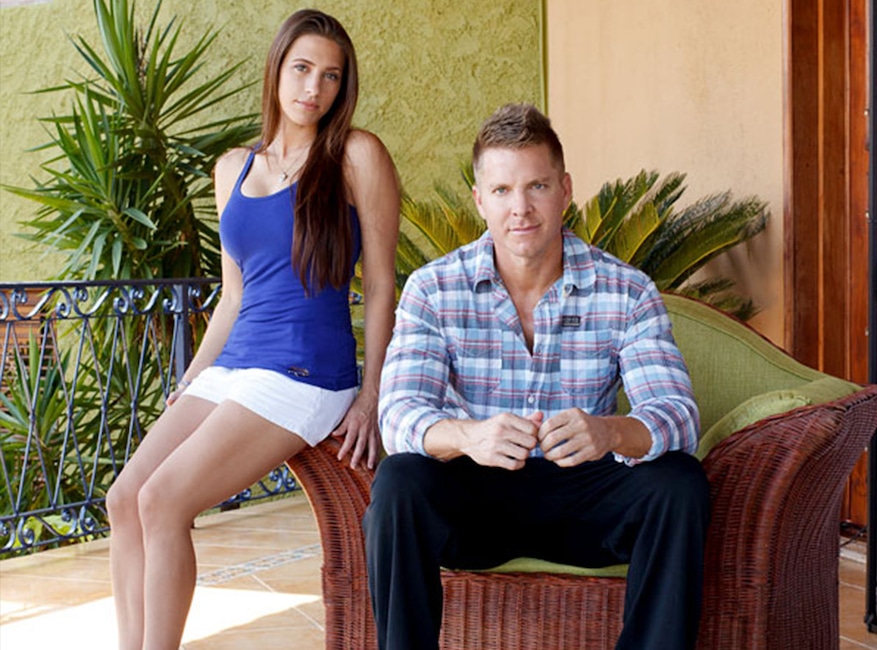 MTV
Mark Long and Robin Hibbard

STATUS: Split
HISTORY: Talk about a throwback! These former Challenge competitors started dating during Battle of the Sexes II, and went on to compete together 10 years later in Battle of the Exes after their tumultuous split.
Facebook's Real World debuts in 2019.
Don't miss E! News every weeknight at 7 p.m., only on E!
Source: Read Full Article