Anthony Mackie is a versatile actor. The Falcon and the Winter Soldier star is currently getting a ton of attention for his role as the Falcon in the Marvel cinematic universe, but he's also known by different audiences for his work in other genres of film.
Mackie has had a long career as an actor, getting his start around the turn of the 21st century. He initially gained popularity after starring in Eminem's semi-autobiographical drama 8 Mile, and then went on to star in a number of other successful productions such as NBC's Law & Order.
Because of his acting experience, Mackie has developed a diverse fanbase. At this point in his career, he's even able to identify which production a fan recognizes him from, based on who they are. He's also noticed some stark differences between Marvel fans and 8 Mile fans, which he described as "weird."
Anthony Mackie says he's most known from Eminem's '8 Mile' and 'Law & Order'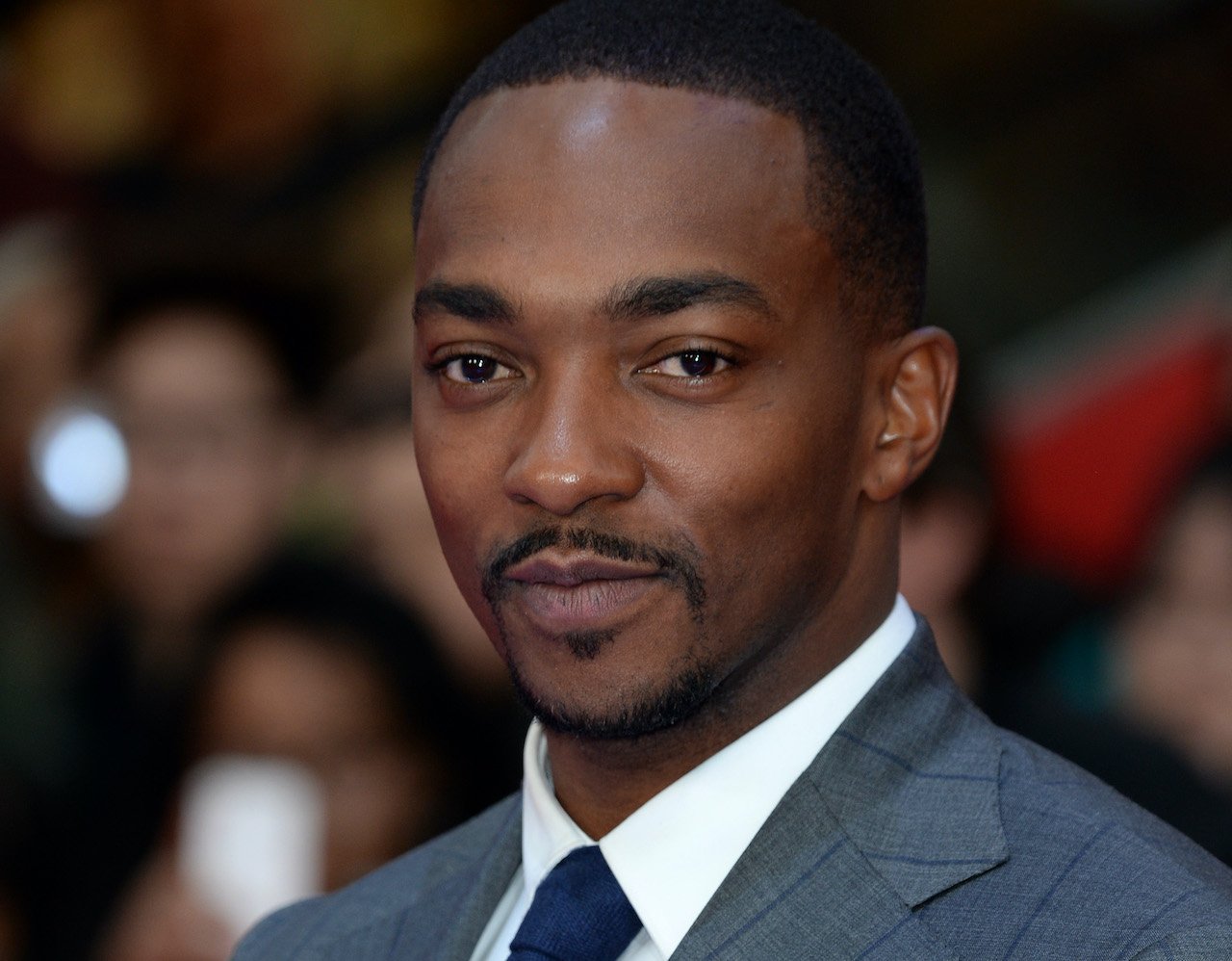 The Falcon and the Winter Soldier has been getting Mackie a ton of attention from the media as of late. However, he assured on a recent episode of Hot Ones that he's still most recognized for his roles in 8 Mile and Law & Order. 
He can tell which role a fan knows him from based on who they are
Because he's been in an array of productions that have differing fan bases, Mackie is often recognized by a diverse group of fans. Regardless, he's able to figure out where a fan knows him from based who they are.
"You know, a lot of people don't watch Marvel movies," Mackie said. "Whenever I go to the grocery store, and all the older ladies know who I am, I'm like Law & Order came on. Because they didn't watch Captain America. They're watching Law & Order. From who they are, I know where they recognize me from."
Anthony Mackie revealed the differences between Marvel fans and '8 Mile' fans
Later in the interview, Mackie clarified the difference between an 8 Mile fan and a Marvel fan.
"An 8 Mile fan, ironically enough, is usually like a cool, hip middle-aged, just down-to-earth, real cool cat," Mackie revealed. "But Marvel is usually either a middle-aged dude who's very grabby and touchy or a teenage kid who can't hold their sh*t," Mackie said. "Like, there's no in-between … It's like little girls giggle and run away, little boys just stop and freak out, and middle-aged dudes just always wanna touch you and never leave you alone. It's the weirdest sh*t ever, it's the weirdest."
He often auditions for roles meant for white actors
Mackie's wide-ranging history of roles didn't happen by coincidence. He revealed in a separate interview with Jemele Hill that he's been very intentional about the roles he selects.
"Early in my career, I would say six times out of 10, the roles that I was auditioning for were written for white dudes," Mackie said. "When I auditioned for Hurt Locker, Hurt Locker was written for a white dude … 8 Mile wasn't even written …"
Source: Read Full Article