It's only been a couple of years since Fixer Upper ended on HGTV, but things have changed in the design world since then. Homeowners are gradually moving away from the modern farmhouse design that the series popularized and are embracing more modern layouts and decor.
Now Chip and Joanna Gaines are back with a reboot series on Discovery+ called Fixer Upper: Welcome Home. It's similar to the original in that the couple is still helping clients transform dilapidated properties into dream homes. However, with more prestige and experience, the Gaineses are not afraid to say, "no."
The customer is always right as the saying goes. But on a recent episode of Fixer Upper: Welcome Home, Chip and Joanna went against that common belief by turning down a client's design request. 
'Fixer Upper: Welcome Home' episodes are on Discovery+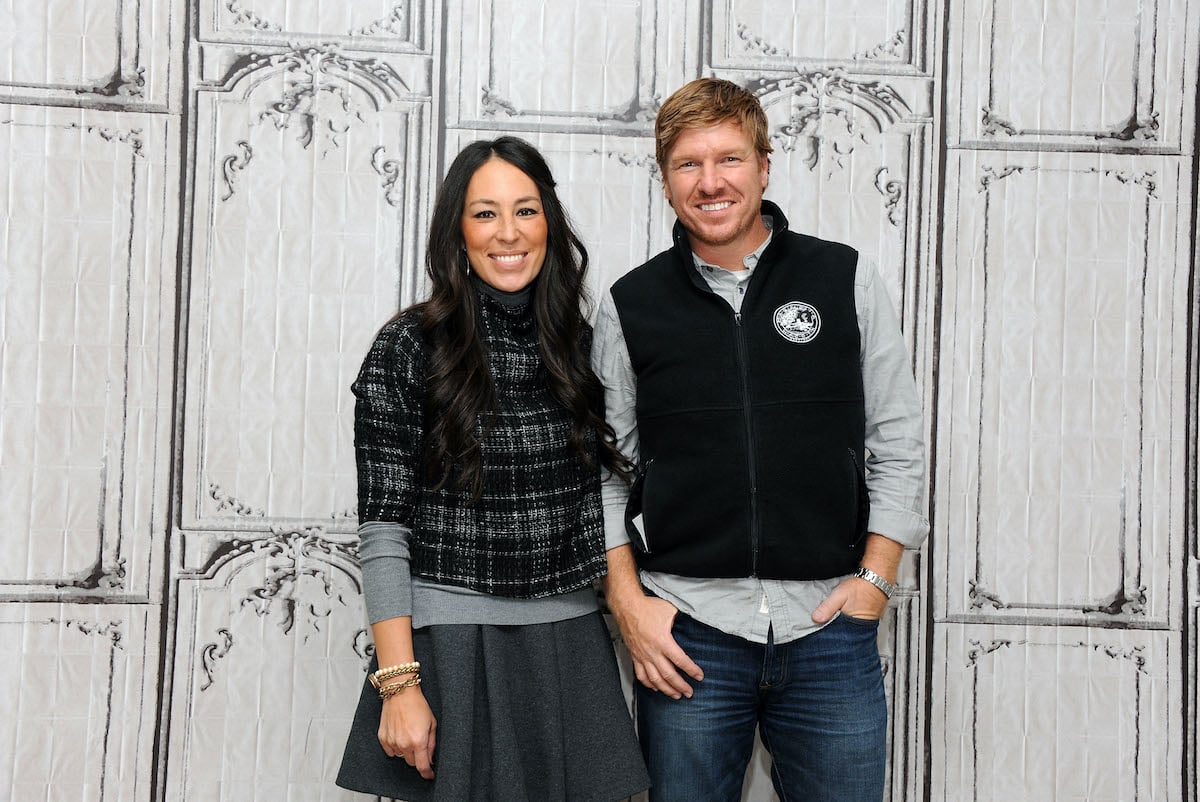 The launch of the Gaines' Magnolia Network got delayed a few times due to the coronavirus (COVID-19) pandemic. But fans don't have to wait to experience the new content thanks to the new streaming app, Discovery+. They're been premiering Joanna's new cooking show, Magnolia Table with Joanna Gaines, plus the newest episodes of Fixer Upper: Welcome Home.
A recent episode got personal when the Gaineses decided to help their employee, John, fix up his Texas brick ranch home.
Chip and Joanna Gaines refused 1 homeowner's request
The Fixer Upper stars are known for sticking to one specific style most of the time. But they do experiment with more streamlined, modern designs occasionally. It all depends on what the Fixer Upper show participants want.
In the episode "Planting Roots in Waco," Chip and Joanna reject a very specific request from their employee John. When he asks the couple to paint the home's exterior brick white, they talk him out of it. 
"When you paint brick, it's a bit of a controversial thing," Chip says during the episode, according to realtor.com. The Magnolia duo reluctantly agrees to paint the brick per John's request but after power washing it, they talk him out of the idea.
"This antique brick, like, people pay a lot of money to get this cool, old brick," Chip explains. "It would be a disservice to this brick to paint it when it's this cool-looking."
Luckily, John loves the finished look, plus it saves him money on the renovation in the end.
The 'Fixer Upper' hosts will tackle challenges on Magnolia Network
Overall, the Gaineses are stepping up their renovation game during the new iteration of Fixer Upper. They know fans have been waiting years for their return to television and don't want to disappoint.
The first episode of Fixer Upper: Welcome Home showed off a home that was a "complete mess" but that just made the final product that much sweeter. And more recent episodes include bold design choices, like when Joanna opted for black terra cotta tile at John's house rather than sticking with predictable white subway tile as usual.
New episodes of Fixer Upper: Welcome Home will be available on Magnolia Network when it debuts later in 2021. 
Source: Read Full Article