Actor Lauren Graham broke out as one of the stars of Gilmore Girls in the early '00s. Though she moved on to shows like Parenthood and Zoey's Extraordinary Playlist, she's still best known for the WB hit drama. What was her off-screen relationship like with one Gilmore Girls love interest, played by David Sutcliffe?
Lauren Graham starred in 'Gilmore Girls'
Graham portrayed Lorelai Gilmore in the hit series Gilmore Girls. After leaving home at 16 while pregnant, Lorelai moves to a small town in Connecticut, where she raises her daughter, Rory. Rory's father, Christopher, is mostly absent, though he comes back into her life when she's a teenager.
Lorelai is a manager of an inn, later opening her own establishment. But much of Gilmore Girls is focused on her personal relationships. Among the most notable is that with Luke, a diner owner. They begin the show as friends but later evolve into more. Their back and forth is central to the series' appeal.
The Lorelai/Christopher/Luke love triangle
In Gilmore Girls Season 7, Lorelai starts dating Christopher after she and Luke split. They get married on a whim but separate after Lorelai realizes she still loves Luke. "It was a tough story to follow," Graham told TV Guide in 2007. "I always wanted [love triangle] to be as complex as it could be so that there wasn't an obvious choice."
Lorelai and Luke don't get back together right away, but eventually, there is a happy ending. "The Luke and Lorelai story is where the show started," Graham said of the end result. "That should be the thing they're rooting for, because that's what the show set up. That makes complete sense."
Graham was 'friends' with David Sutcliffe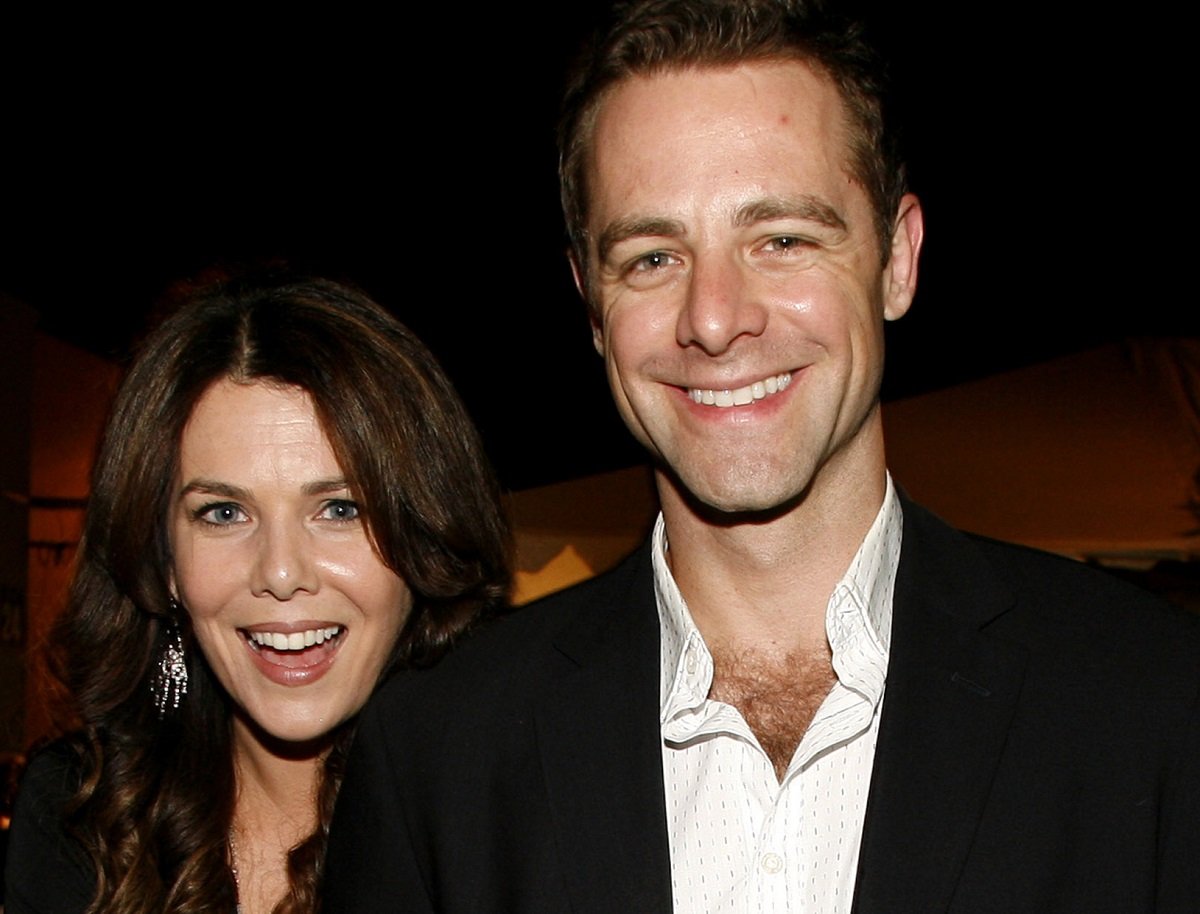 Around this time, there were rumors that Graham and Patterson didn't get along. The TV Guide reporter indicated that their "prickly relationship" off screen might be why Lorelai was with Christopher. But Graham said that "was overblown" and that they had a "totally great" working relationship.
"I mean, I am closer, personally, to David [Sutcliffe]," Graham explained. "And we've gone to dinner together. I always thought that maybe people thought I was trying to give him some sort of advantage because we're friends." The actor said it was purely for story reasons that she "argued for other [romantic complications]."
Sutcliffe's controversial January 2021 comments
Graham and Patterson reprised their roles as Lorelai and Luke in all four episodes of the revival series, Gilmore Girls: A Year in the Life. Sutcliffe also returned for one episode. It's unclear whether he and Graham remained friends. However, he made waves for a controversial tweet in January 2021.
"There are rumors circulating that I 'stormed the capital,'" Sutcliffe tweeted, referring to the events of January 6, 2021, when Donald Trump supporters stormed the Capitol building in Washington D.C., in what was deemed an insurrection. "Not true – though I would have been proud to share a smoke with this great Patriot," he added.
Source: Read Full Article