She may be married to medicine, but Toya Bush-Harris has an impressive fortune on her own! The Bravo star has been flaunting her luxurious life on the hit series along with her fellow castmates, and Toya has been an original member of the show since it premiered in March 2013 (via IMDb). "Married to Medicine" has aired eight seasons in total, with its latest, Season 8, following along as the stars' "lives are turned upside down along with the rest of the world when the pandemic hits" (via Bravo).
In the series, fans have come to know and love Toya, who is married to her husband Eugene Harris. While their storyline has included their struggles with tax debt and their tumultuous journey toward finding their forever home (via Distractify), fans are more used to seeing Toya smiling alongside her co-stars — Heavenly Kimes, Anila Sajja, Jacqueline Walters, Contessa Metcalfe, and Simone Whitmore — as well as her hubby and their two kids, Ashton and Avery.
So how did Toya's tenure on "Married to Medicine" come to fruition? Well, her experience as a successful pharmaceutical sales representative earned her status in the health care industry, and ultimately led to her spot on Bravo. Now that you know exactly who Toya is, keep scrolling to find out the TV personality's net worth.
Toya Bush-Harris' has an impressive net worth despite a years-long tax struggle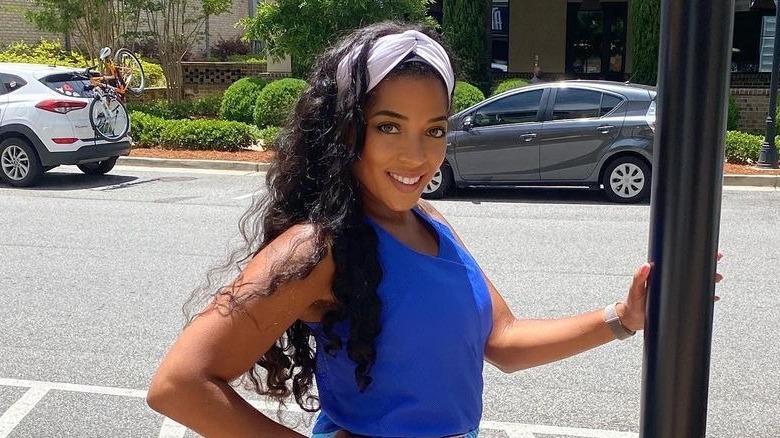 Toya Bush-Harris might be the star of a hot reality TV show, but her enviable fortune is nothing near a fantasy! Thanks to her work as a pharmaceutical sales representative and her gig on "Married to Medicine," Toya is reported to have a net worth of $4 million, according to Celebrity Net Worth. Prior to appearing on the Bravo series, the University of Phoenix graduate paved an impressive profession in the health care industry as she worked for several Fortune 500 companies, including Procter & Gamble from 2009 to 2011, per The Cinemeholic.
In addition to her pharmaceutical work, Toya is a children's book author, who penned "SleepyHead Please Go To Bed" in January 2019. The Cinemeholic reported Toya is also an educator, having previously worked in a public school system. It's has not been all glitz and glamour for the TV star, though, as she has struggled with tax issues throughout the 2010s. 
As The Blast reported, the IRS put out a Federal Tax Lien on Toya and her husband, Eugene Harris, claiming they owed $72,141.50 and $81,175.95 in 2012 and 2013, respectively. Fortunately, the duo officially settled their years-long tax struggle in 2019 when the IRS released the lien. Reflecting on the journey, Toya expressed how good it felt to become debt-free. "We set a goal of 18 months to two years and we did it," she told The Grio. "It was heartache, but it was worth it."
Source: Read Full Article