Lucille Ball and Desi Arnaz made television magic as Lucy and Ricky Ricardo on I Love Lucy. The comedy icon knew how to elevate laughs in scenes and made a bit of history in this segment that featured the couple doing a dance that got a bit messy.
'Lucy Does the Tango'
In episode 20 of season six, Lucy and Ethel (Vivian Vance) hope to keep the hens they bought when they launch a potential egg business at the Ricardos' home in the country. When the hens don't seem to be laying eggs, Ricky wants to nix the whole idea, causing arguments between him and Fred (William Frawley). The Mertzes would have to head back to New York, causing Lucy to come up with her famous brainstorms.
Lucy and Ethel decide to buy a bunch of eggs and sneak them into the hen house so Ricky will assume the farm animals started producing. They hide the eggs in their clothes and head through Lucy's house to the hen house but are intercepted by Ricky when he comes home.
Turns out he and Lucy need to practice a tango routine they're doing for the PTA, and Ricky wants to try their fancy footwork immediately. Lucy proceeds to dance as delicately as possible, until their big finish ends up in a yolky disaster and booming laughter from the studio audience.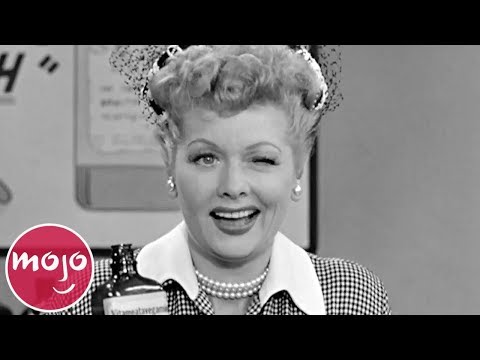 Desi Arnaz set the scene
Arnaz recalled the iconic scene in his memoir, A Book, describing the dance finale where he pulls Ball close and ends up crushing the eggs hidden in her coat.
"As we got to finish the tango I threw her away as far as I could and then grabbed her and spun her back, really crushing her against my chest," Arnaz wrote. "I didn't follow up by grabbing her hair and kissing her for the finish. I just stood there, looking at her and wondering what I had heard and felt happening inside her coat."
Giving props to Ball's mastery of comedic timing, Arnaz shared that the famous redhead knew she could get more mileage out of the already hilarious scene.
"This is the type of situation Lucy is so great at," he remarked. "There's no comedian in the business who can come close to her. She knows the audience knows what is happening to her, and she can milk their reaction for as long as she wants."
Lucille Ball extended the laughs with her physical comedy skills
Arnaz remembered how Ball acted innocent in the scene, as if she hadn't been smuggling a few dozen eggs on her person. She made several physical gestures to comically complicate her predicament.
"She then looked squirmishly at her bosom and daintily pulled her blouse away from it," Arnaz explained, "shook her torso and her waist a little bit, letting the audience know the broken eggs were finding their way down her body."
Yet Ball wanted the laughs to continue, and set about adding a few moves to the scene.
"When she thought the audience laughter might be easing up a big, she shook her left leg and foot, which told them the eggs had completed their downward tour and were now all over her, bringing up the laughter louder and bigger than before," Arnaz wrote. "Our editor and sound cutter timed that laugh and recorded it as the longest one we'd ever gotten."
Source: Read Full Article