TL;DR:
Isabel May said 1883 cowboy camp was way more intense than Yellowstone cowboy camp.
May detailed the rigors she and the 1883 cast endured at cowboy camp.
1883 cowboy camp entailed 6:30 AM sessions on horseback for herding and loping practice.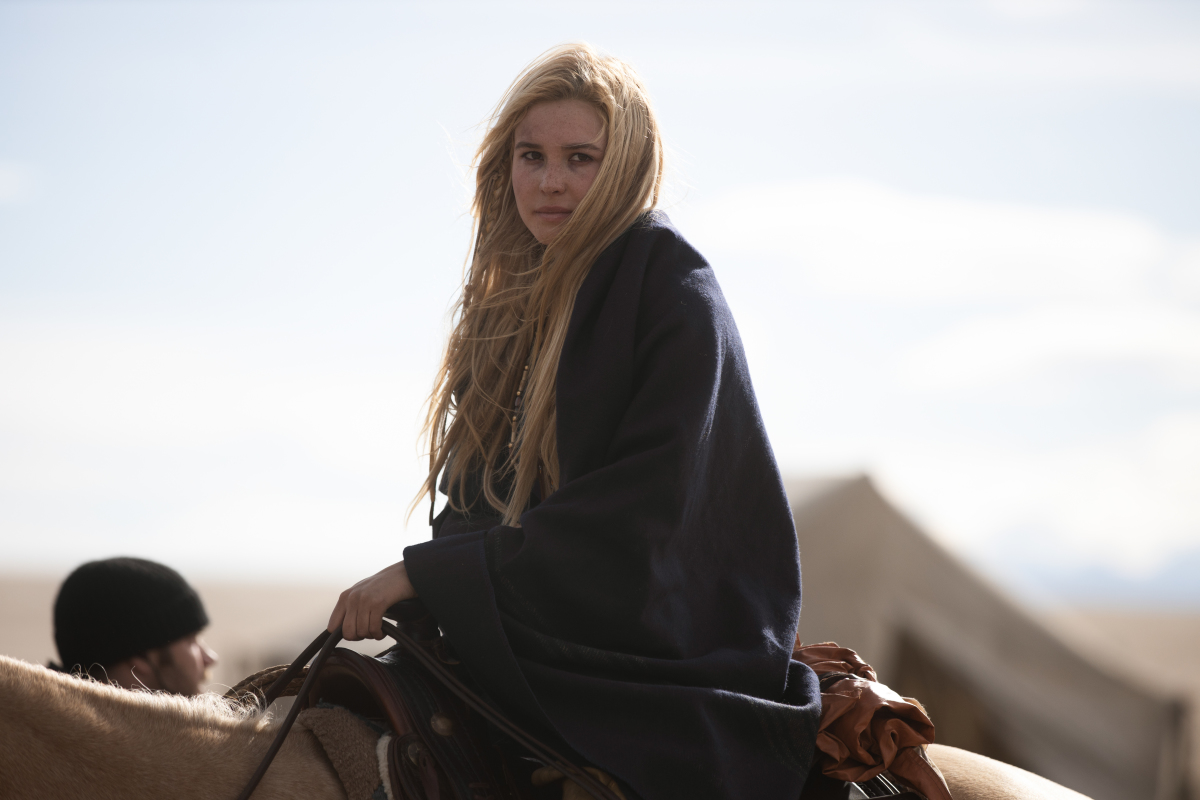 Isabel May does it all on 1883. She rides horses, she shoots guns, and she even speaks with a southern accent. The accent is an acting skill, but for the physical demands of 1883, May went to cowboy camp. And, the 1883 actors are a bit competitive about their cowboy camp compared to their Yellowstone predecessors.
May was a guest on The Hollywood Reporter's Awards Chatter podcast on April 14. Discussing the 1883 cowboy camp, May explained why she and her costars put in more work than the Yellowstone cast.
'1883' cowboy camp had to train Isabel May for a cross country trek
The Yellowstone cast learned enough to portray ranchers convincingly. The prequel 1883 puts the Dutton family on a cross-country trek. So, May toots their own horns about how much they learned at 1883 cowboy camp.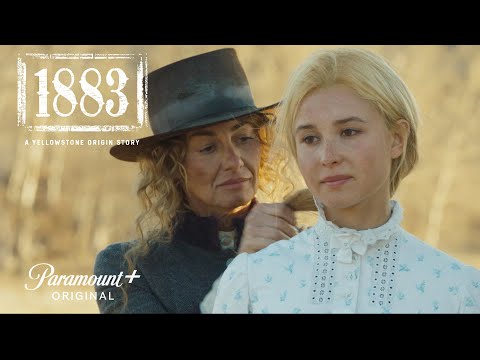 "I get very intense about all that stuff, just was way prepared before I ever went to 'cowboy camp' which everyone knows about by now," May said on Awards Chatter. "Kind of what [Taylor Sheridan] set up, and I found out from the wranglers that we were working with that does cowboy camp with the Yellowstone actors, that we were doing the real stuff. The Yellowstone actors were doing child's play,  which…  just saying."
'1883' cowboy camp was full of horseplay
May detailed the training she went through at 1883 cowboy camp. It began with horseback riding, and they started at the crack of dawn. Guns were a whole other set of training sessions. 
"But every day we woke up at 6:30 AM, was all convened in this one little where the horses were," May said. "He bought horses for the show. They were all his. Towards the end they did start bringing some in from other people but they got a lot of horses. The size of this production is just another conversation in and of itself."
Isabel May can really ride a horse now
Elsa Dutton (May) is riding with her parents (Tim McGraw and Faith Hill) to settle in Montana. Shea Brennan (Sam Elliott) is guiding the caravan that includes the Duttons. While May hasn't faced any of the violence or turmoil the Duttons did on the journey, she did learn how to maneuver a horse at 1883 cowboy camp. 
"We all convened in that area, we would get a little breakfast, then jump on our horses, our designated horses and throughout the day herd cattle, practice loping," May said. "Loping is a run of some kind. You go into these fields, we would do certain games with one another. By the way, this is all in 103 – 106 degree Texas weather, sweating your balls off."
Source: Read Full Article