When Will Smith slapped Chris Rock at the Oscars, Jada Pinkett Smith was mostly silent. The incident began with Rock making a joke about her shaved head, which she shaves due to alopecia. Aside from an Instagram post, Pinkett Smith has not addressed the slap directly, until now.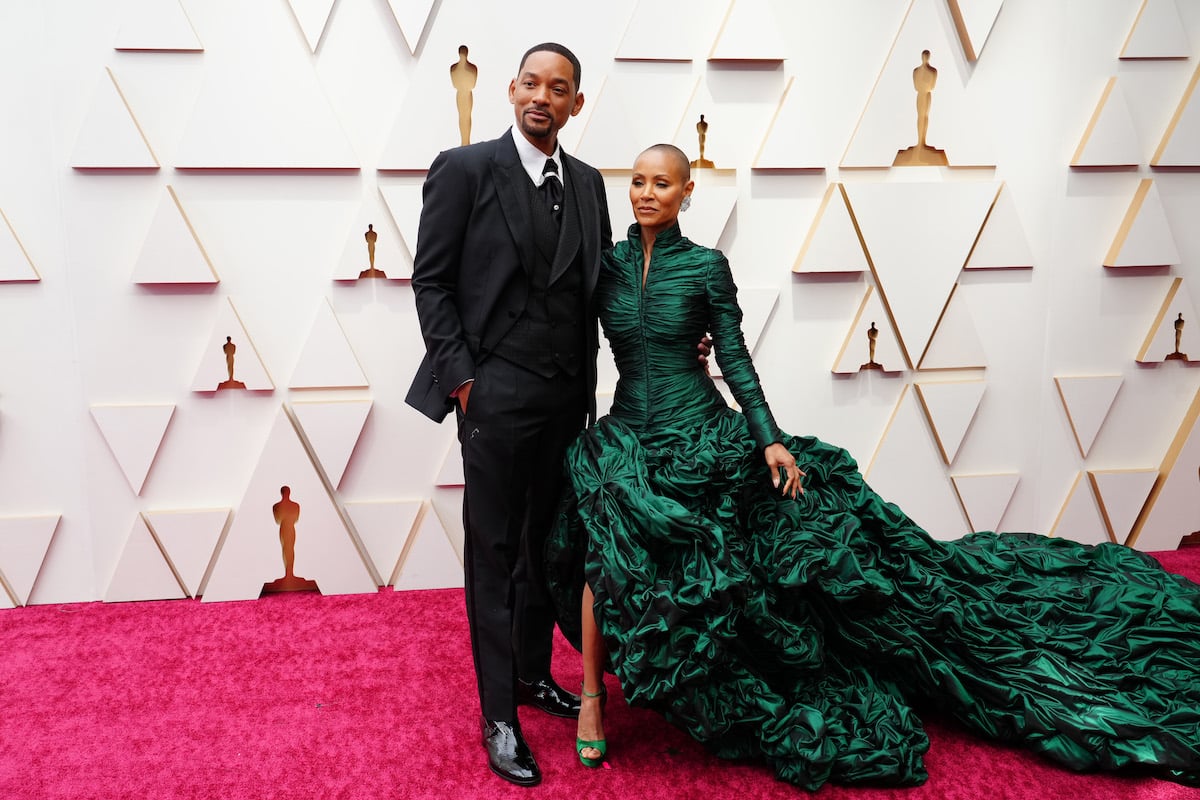 On the June 1 edition of Red Table Talk, Pinkett Smith devoted the episode to stories of alopecia. She began the episode with a comment about Smith and Rock on Oscar night.
Jada Pinkett Smith finally address Will Smith slapping Chris Rock at the Oscars
After the Oscars, Pinkett Smith posted, "This is a season for healing and I'm here for it" on Instagram. On the June 1 Red Table Talk, she knew everyone's been waiting for her specific thoughts on the Oscars. She stated support of both Smith and Rock as necessary voices in today's world.
"Now, about Oscar night, my deepest hope is that these two intelligent, capable men have an opportunity to heal, talk this out and reconcile," she said on Red Table Talk. "The state of the world today, we need them both, and we all actually need one another more than ever. Until then, Will and I are continuing to do what we have done for the last 28 years. And that's keep figuring out this thing called life together."
Smith resigned from the Academy and issued a public apology. The Academy banned him from events for 10 years. Rock has resumed his standup comedy tour.
Jada Pinkett Smith devoted a 'Red Table Talk' episode to alopecia
Pinkett Smith has spoken publicly about alopecia before. She decided to use the opportunity of raised awareness for the condition to highlight less famous voices. She devoted the June 1 Red Table Talk to stories of others who have alopecia to educate viewers.
"I had so much outreach from people who suffer from alopecia, have children who suffer from alopecia and they don't talk about it because there's so much shame around it," she said. "There are so many people walking around who have alopecia that we don't even know."
These specific symptoms make Chris Rock's joke even more heartbreaking
Rock joked that Pinkett Smith would star in G.I. Jane 2 with her shaved head. In G.I. Jane, Demi Moore famously shaved her head when her character joined the Navy SEALS. However, Pinkett Smith shaves her head because she never knows where her hair is going to fall out. 
"The part that makes it most difficult for me is that it comes and goes," she said. "You're going through a spout of something and you've got to shave your head because it's falling out. It's stressful. A patch grows, then another patch comes out. That gives me a lot of anxiety. What's my hair going to look like today?"
Source: Read Full Article