Jamie Lee Curtis became emotional while appearing on Tuesday's edition of the Today Show following her Oscar win at the weekend.
The actress joined Savannah Guthrie and Hoda Kotb on the show after being awarded the Best Supporting Actress gong on Sunday for her role in Everything Everywhere All at Once.
The 64-year-old, who also appeared on the programme last week, became teary after watching a clip of her emotional acceptance speech at the 95th Academy Awards. Watch the video below to see what she said.
WATCH: Jamie Lee Curtis breaks down in tears on Today show
While chatting to the hosts, Jamie also revealed that she will be referring to her award as 'they/them' in support of her daughter Ruby, who came out as a trans woman in 2021.
When asked by Savannah if she had named her award, she said: "In support of my daughter Ruby, I'm having them be a 'they/them.'"
MORE: The most show-stopping red carpet looks from the 2023 Oscars
MORE: Jamie Lee Curtis reveals reason why she skipped the Oscars after party – and it's not what you think
Becoming visibly emotional, she said: "They are doing great and they're settling in.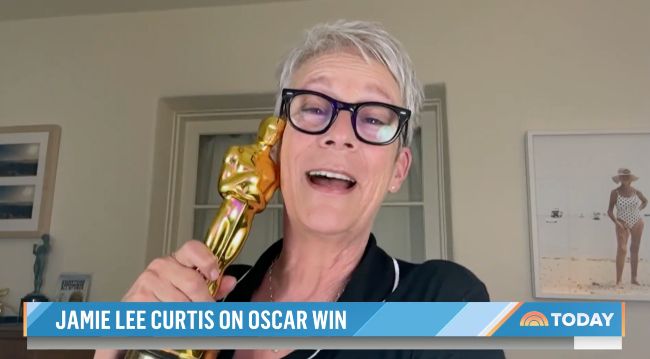 Jamie became emotional while appearing on Today on Tuesday
"In my life, I never thought in a million years that I'd have these couple days and I'm very moved by the whole thing," she added, wiping a tear from her eye.
The Halloween star delivered a touching speech after winning her first Oscar on Sunday evening. Acknowledging the cast and crew of Everything Everywhere, she said: "I know it looks like I'm standing up here by myself, but I am not. I am hundreds of people. We just won an Oscar!"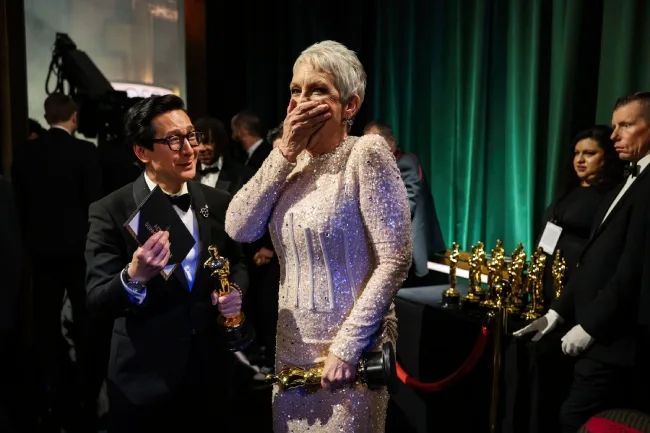 Jamie won her first Oscar on Sunday night
She also gave thanks to those who have supported her career, saying: "To all of the people who have supported the genre movies that I have made for all these years, the thousands and hundreds of thousands of people, we just won an Oscar together."
The Freaky Friday star teared up when referencing her parents, actors Tony Curtis and Janet Leigh. "My mother and my father were both nominated for Oscars in different categories," she said. "I just won an Oscar."
Source: Read Full Article