Joseph Sikora has starred as Tommy Egan since the first season of Power. Hot-tempered and volatile, Tommy thrived in the drug game while his best friend, James "Ghost" St. Patrick (Omari Hardwick) was desperate to try and get out. Though Power has ended, Tommy is set to emerge in his own spinoff series Power Book IV: Force.
As the lead in the third spinoff, Sikora says the Power Universe is thriving because of executive producer Curtis "50 Cent" Jackson.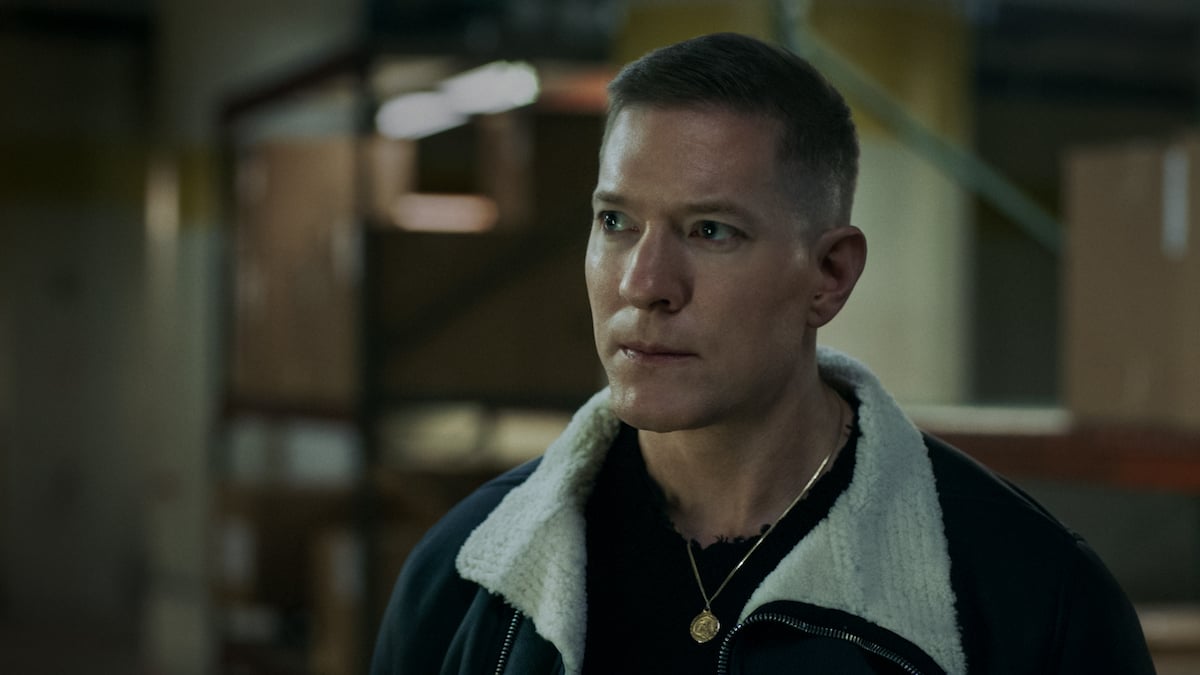 The 'Power' Universe includes several spinoff shows
In the original show, Ghost learned the hard way that you cannot outrun your past, especially when you thrive in the darkness. Power Book II: Ghost picked up where the original series left off. Ghost follows the late kingpin's son, Tariq St. Patrick (Michael Rainey Jr.) as he juggles his life as a college student and a drug dealer trying to earn the money to help his mother's criminal defense. As much as he hated his father, Tariq slowly begins to realize he's more like Ghost than he imagined.
Set in the '90s, Power Book III: Raising Kanan follows Ghost's mentor Kanan Stark (portrayed by 50 Cent in Power). In the series, Mekai Curtis took on the role of 15-year-old Kanan as he follows in his drug queenpin mother Raquel "Raq" Thomas' (Patina Miller) footsteps.
Power Book IV: Force is set in the same time period as Ghost and centers Tommy as he leaves New York in the aftermath of Ghost's death to rebuild elsewhere. Finally, Power Book V: Influence will center NYC councilman Rashad Tate's (Larenz Tate) race to the governor's mansion. Tate is set to have a major role in the second season of Power Book II: Ghost.
Joseph Sikora says the universe is thriving because of 50 Cent
Though Power was created by Courtney Kemp, 50 Cent has always had an extremely active role in the shows as an executive producer.  Kemp told Variety, "There's no version of Power working without our partnership. He has always been a great producer." 
Now, Sikora says the Power Universe is thriving in large part because of the rapper/actor. "He was incredibly involved with every aspect of the Power show," he told XXL Magazine. "Fif lifts himself up and he lifts us all up with him. He never leaves anybody out. He's the most accessible person I've ever encountered in this industry. And he does not stop. Cannot stop, will not stop and I love being around that energy, and I'm grateful to be around it."
Sikora went on to explain how involved 50 Cent was from the beginning. "I also think that Fif truly sees many steps ahead, especially when we first started, season 1 of Power," he explained. "The majority of us were just happy to be there. We're doing what we love, we're getting paid for what we love. So we're here right here in the present. That's important for yourself as an actor to stay in the present and enjoy that moment. But Fif is thinking strategically many steps ahead of that."
50 Cent says 'Power Book IV: Force' will 'blow the wheels off people'
50 Cent is already looking ahead to the release of Power Book IV: Force which is set to debut on Starz in early 2022. "Tommy's show is the true, organic spinoff," he told Express. "We'll see some interesting things from that, I expect that to blow the wheels off of people." Sikora and Starz recently shared a first look at the series which is set in Chicago, the actor's hometown.
In addition to seeing Tommy in a new city, trying to navigate his business without Ghost, we are likely to see some familiar faces as well. Though Hardwick's Ghost died at the end of season 6 of the original Power, he may make an appearance in Force.
"Maybe flashbacks or something," 50 Cent told Express. "But not in present day."
Source: Read Full Article