As we enter deeper into August, the sweltering temps make us long for the merry, chilly days of December. A recipe delivering holly jolly vibes all year round, The Pioneer Woman star Ree Drummond's Christmas Queso just can't be relegated to a single time of year.
Spicy, creamy, and oh so easy on the eyes, it's time to have a bowl of the Food Network star's Christmas Queso right this very minute.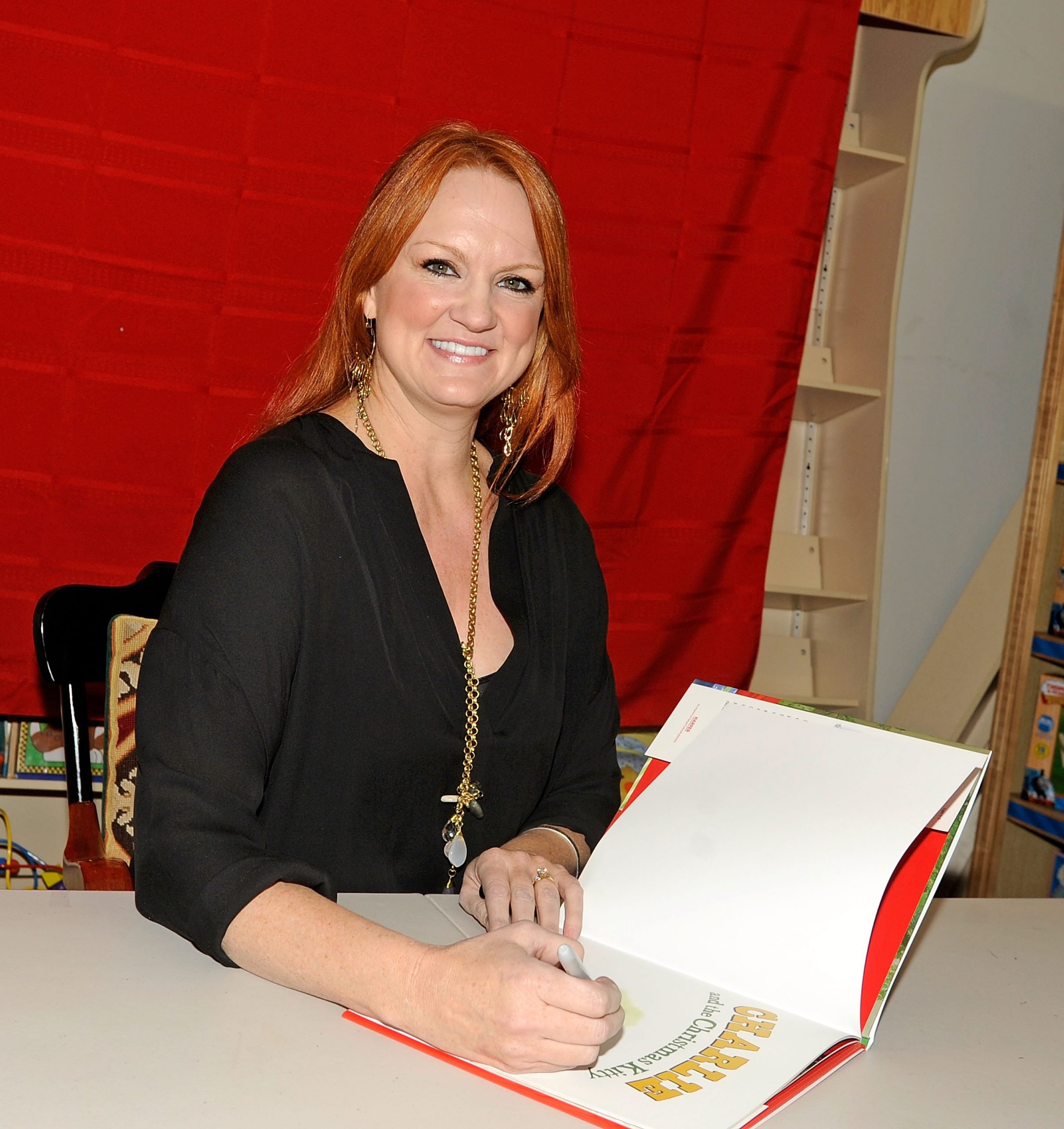 Drummond shared a favorite childhood tradition
In her first memoir The Pioneer Woman: Black Heels to Tractor Wheels, the television personality recalled a warm, pajama-clad Christmas moment she enjoyed as a child involving "our mom's cinnamon rolls."
"They were beyond delicious," Drummond wrote. "A fact confirmed not just by our immediate family, but also by the neighbors, church members, and friends who received them as Christmas gifts year after year during my childhood. It was a holiday ritual, one that lasted almost a full 24 hours."
Describing her mother's annual custom of rising early, scalding the milk, sugar, and oil, and making the dough, Drummond remembered she and her siblings "would roll the dough into large rectangles, then douse them with obscene amounts of melted butter, cinnamon, and sugar before rolling them into logs and slicing them individually."
The cinnamon-infused carb coma didn't end there. "After baking, we'd drizzle a coffee-maple icing on the rolls and my mom would deliver them while they were still warm in the pan."
Get festive with Drummond's Christmas Queso
The mother of five's Christmas Queso only has four ingredients and it's beyond simple to make.
All you'll need are two pounds queso blanco-style processed cheese, "such as Velveeta Queso Blanco," diced; two cans of diced tomatoes with chiles; a jar of pimientos, diced; and two jalapenos, chopped and with seeds removed.
As Drummond points out in the Food Network video for the recipe, "You really can't go wrong with queso." She noted to make sure to buy the white cheese, "since it's Christmas queso, I wanted the red and green really to pop, so I thought the white would be just perfect."
The cheese is "popped into a pan," over medium-low heat and all the other ingredients are added. The studded greens and reds from the jalapenos, tomatoes, and pimientos give the queso a gloriously holiday-appropriate color pattern.
Once the cheese has melted, it's ready to serve with tortilla chips. "It's filling me with Christmas spirit," Drummond said.
Drummond's Christmas Queso has a lot of jolly fans
Reviewers threw off any Scrooge-like feels to proclaim this queso a true holiday-maker.
"Always a family favorite," said one reviewer on the Food Network website.
Another fan said, "I make this every year for our family Xmas party. It's so delicious. It's hard to stop eating!! Have also used this and made nachos with the works for a party!"
And yet another happy home cook said: "This came out so yummy, all I had on hand was a container of fresh salsa and roasted red peppers in the jar, it worked out and everyone loved it. Thanks, Ree for this dip!"
Who knows? Maybe Ree Drummond's Christmas Queso will become a regular summertime tradition from now on?
Source: Read Full Article