Manifest Season 3, the final season on NBC, had some of the most thrilling episodes of the series. The Flight 828 passengers came closer than ever before to discovering the truth about their plane's disappearance. However, after several twists and turns, the Stone family also came dangerously close to falling apart. Here are the best and worst episodes of season 3, according to fans on IMDb.
[Spoiler alert: The following story contains spoilers for Manifest Season 3.]
'Manifest' Season 3's finale has the highest rating on IMDb
Manifest Season 3 Episode 13, "Mayday: Part 2," stood out as the season's highest-rated episode on IMDb with an 8.3 out of 10 rating. The show's finale on NBC left many viewers craving more — so much that they started a #SaveManifest movement and convinced Netflix to pick up the missing plane drama for more episodes.
The second half of the season's conclusion saw Angelina (Holly Taylor) join Eagan's (Ali Lopez-Sohaili) resistance group of Flight 828 passengers, which could only spell trouble for the Stone family later on. Eagan and Randall (Christopher Piccione) decided to fight a war against the government, starting with an invasion of Robert Vance's (Daryl Edwards) home. However, it became a hostage situation with Vance's son.
Elsewhere, Cal Stone (Jack Messina) disappeared into thin air after touching Flight 828's tailfin inside the lab. Ben Stone (Josh Dallas) and Saanvi (Parveen Kaur) set out to follow a Calling and return the tailfin to its place in the ocean, hoping that would bring Cal home.
Eventually, Cal did reappear in the Stone household, but somehow five years older. He found his mother, Grace Stone (Athena Karkanis), on the ground, as Angelina stabbed her and kidnapped baby Eden. But that wasn't even the episode's wild ending note — instead, it was Flight 828 suddenly appearing at the Eureka lab with its pilot still inside. The plane disappeared again just a few moments later.
"I don't know how we're still on the same storyline but also not," one review on IMDb read. "The show is unpredictable and action-packed. And the ending to set up season 4 … gimme! Very few shows where I'm needing to watch as soon as they air but Manifest is definitely one of the few because I know it's going to be something crazy every week."
Many fans didn't like season 3's filler episodes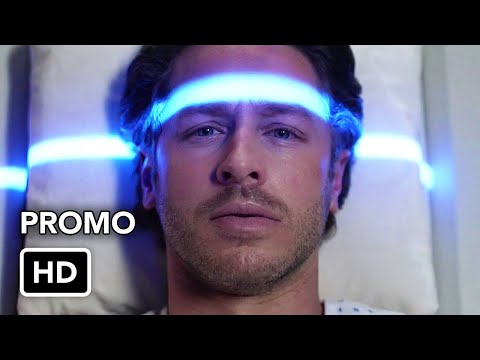 A few Manifest Season 3 episodes had a 7.3 rating on IMDb — the lowest of the season. Many of these had filler plots that fans didn't care for.
For example, in episode 3, "Wingman," Cal and Grace hid out from danger at Grace's brother's cabin. Elsewhere, Michaela Stone (Melissa Roxburgh) learned about the death of her late best friend Evie's father. She and Zeke (Matt Long) planned to send Evie's mother into care for her Alzheimer's but ultimately decided to take care of Beverly (Adriane Lenox) themselves.
The episode heavily featured Grace and Tarik (Warner Miller) working out their differences from the last few years and Michaela and Zeke working out their new family situation. However, many fans wanted to see more developments in Flight 828's case.
"Such a filler episode. There are at least six storylines in this episode, none of which is satisfying or makes sense. The writers really don't know what to do with this show anymore," one review read.
'Manifest' Season 4 will likely be the most popular
Manifest's fan base grew an incredible amount when Netflix added the show to its library. After the wild twists and turns of the season 3 finale, it seems safe to say more fans than ever will tune into the new episodes. There's no telling what kind of conclusion the story will receive, but many people are eager to find out. Manifest Season 4 is currently filming, with a projected release window in November of this year.
Manifest Seasons 1 through 3 are now streaming on Netflix. Stay tuned to Showbiz Cheat Sheet for more updates on season 4.
Source: Read Full Article