Grantchester returns to PBS in October, but one of the show's cast members was skeptical that the show's sixth season would happen. Robson Green, who plays detective Geordie Keating on the 1950s-set British mystery series, has said that he thought the coronavirus (COVID-19) pandemic would make it impossible to film new episodes. 
The 'Grantchester' star didn't believe season 6 would happen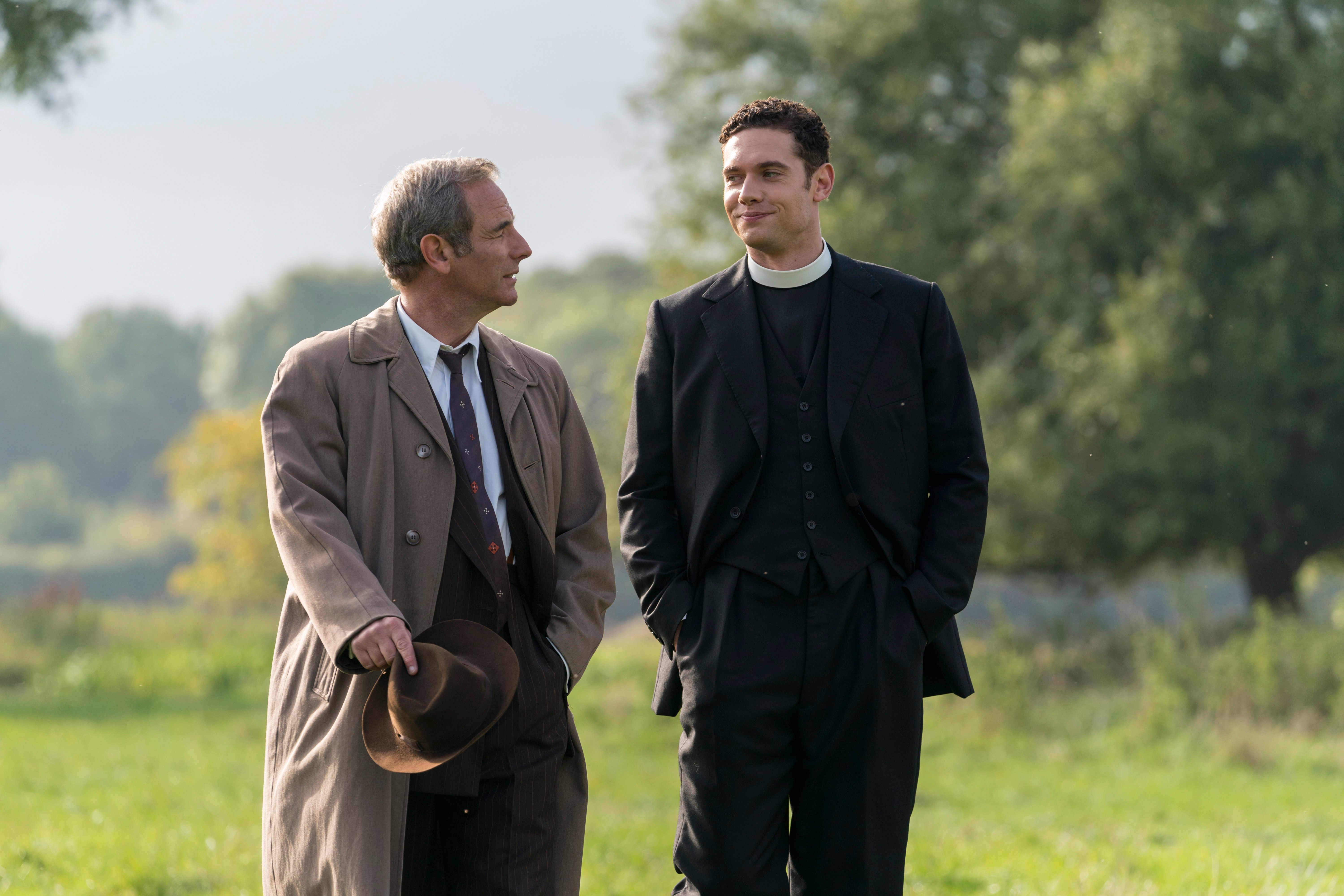 Like many shows, production on the upcoming season of Grantchester was delayed by the pandemic. Green, who has appeared on the series since its first season, feared the delay might be indefinite. 
"I didn't think it was going to happen," Green said in a conversation with reporters (via Hello!) "I was making documentaries and I thought drama won't be able to be made, especially looking at the theatre world where everything had unfortunately closed down."
"When I got the call that they'd worked out a system where, under COVID protocols we could make the show, it was fantastic! I was so glad to be back filming with everyone… I couldn't process what was actually happening, I was questioning my job."
'Grantchester' Season 6 premieres in October 
The new season of Grantchester picks up in 1958. In the first episode, Geordie and Will (Tom Brittney) look into the circumstances surrounding a suspicious death that occurs while they, Geordie's wife Cathy (Kacey Ainsworth), Leonard (Al Weaver), and Mrs. C (Tessa Peake-Jones) are on vacation together. 
A trailer for the upcoming season teases Geordie and Will's investigation into the death at the holiday camp. Leonard also deals with a personal crisis when photos of him with his boyfriend Daniel (Oliver Dimsdale) surface. That leads to Leonard's arrest. (Homosexuality was illegal in Great Britain at the time.) Meanwhile, Will clashes with the church's bishop and a figure from Geordie's past returns. 
"With new crimes around every corner, and morality and legality at odds, it's going to take all of Will's skill and empathy to navigate these choppy waters and help the ones he loves," according to PBS's description of the new episodes.
Grantchester Season 6 premieres Sunday, October 3 at 9 p.m. ET on PBS.
'Grantchester' has already been renewed for season 7 
Grantchester Season 6 has not yet begun airing in the U.S. (It premiered in the U.K. in early September.) However, fans can already look forward to an additional season of the show. Filming began on Grantchester Season 7 in late July 2021. 
The next season will be set in 1959. The core Grantchester cast will return, including Green, Brittney, Peake-Jones, Weaver, Ainsworth, and Dimsdale. Brittney will also direct one season 7 episode.
"I'm thrilled to be back on set with my Grantchester family and back in our happy place," Brittney said in a statement. "I'm also absolutely over the moon to be given the opportunity to direct an episode this series, it's been a life ambition of mine and I can't wait for the audience to see it (and also I can finally order Robson about!)."
Check out Showbiz Cheat Sheet on Facebook!
Source: Read Full Article