Outlander really made Caitriona Balfe a household name. She plays Claire Fraser on the iconic Starz series based on Diana Gabaldon's best-selling novels. We may still be experiencing Droughtlander, but Balfe appears in a new film called Ford v Ferrari and she recently spoke about it and revealed what keeps things interesting with Outlander after so many seasons. Read on to learn more.
Caitriona Balfe talks about 'Outlander'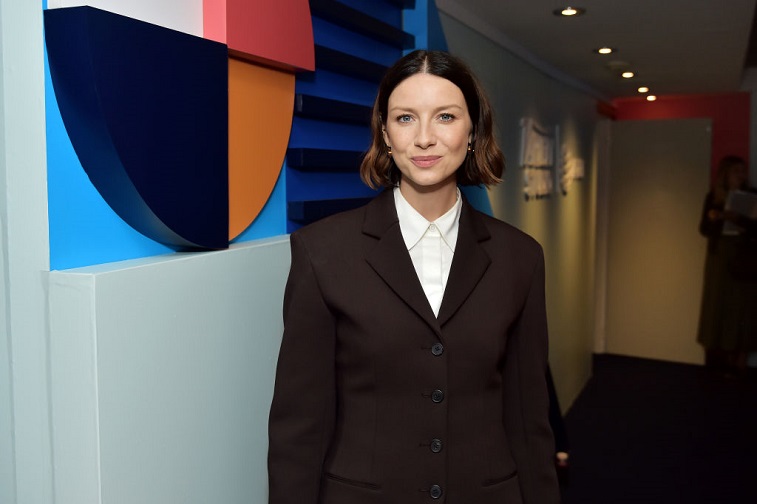 Balfe spokewith Parade.com about her new film and what viewers can expect. It's a truestory about the fast-paced world of racing. While chatting about the movie, shewas also asked about Outlander and she talked about how playing ClaireFraser gives her a "deeper understanding" every season.
"Every season you go in and you're not quite sure what theexperience is going to be," Balfe revealed. "Just having that time to spendwith a character, you have a deeper understanding, a deeper appreciation forthem season after season."
What keeps things 'fresh' for Balfe on the show?
So, what keeps things interesting for Balfe after working on five seasons on such a huge hit series? "The great thing about Outlander is that because we don't stay necessarily in one time, and because it is this epic fantasy, you get to really play very varied things all the time," Balfe continued. "So it feels like it stays fresh for us, which is really very unusual as an actor."
What Caitriona Balfe finds 'unfortunate' about season 5
This obviously isn't the first time that Balfe has spokenabout Outlander as the season 5 premiere approaches. She recently madean appearance at New York Comic-Con and spoke to SYFY Wire alongwith some of her co-stars. Balfe made some comparisons to the previous seasonand the upcoming one.
"I think in general, episode 13 because of all of the NativeAmerican, I think that was such a cool element to our show," Balfe said. "Itwas so beautiful to be able to tell that time in American history. It'sunfortunate we don't have as many elements of that this season, I think it wasso rich and so beautiful, and it just added another element to the show that wedidn't have before. So that's special for that reason."
When does the new season premiere?
Fans can't wait to check back in with the Frasers and seewhat they've been up to since season 4 concluded. The new season finally has apremiere date set for February 16, 2020. A new teaser trailer has already beenreleased for the upcoming season and fans are understandably concerned. Italmost seems like they're teasing a possible separation in the future.
"It's my fault that you're all here, fighting the dangers ofthe Carolina wilderness," Claire saysin the trailer. "I hope you don't stay." It's unclear exactly who she istalking to, but it could be Roger (Richard Rankin).
Brianna (Sophie Skelton), Claire's daughter, says to Roger, "You wanna go back don't you?" Brianna asks him. "Our family is here." It seems that choices will be made in season 5 that could change everything. Fans don't have much longer to wait to find out what happens in the upcoming season of Outlander.
Source: Read Full Article