How do celebrity health experts like Peloton rock star trainer Ally Love always bring it to the party? Fans and fitness junkies may wonder how Love — who is also the in-arena host for the Brooklyn Nets — can consistently deliver a high-octane performance and bring the energy and inspiration from the bike to her engagements.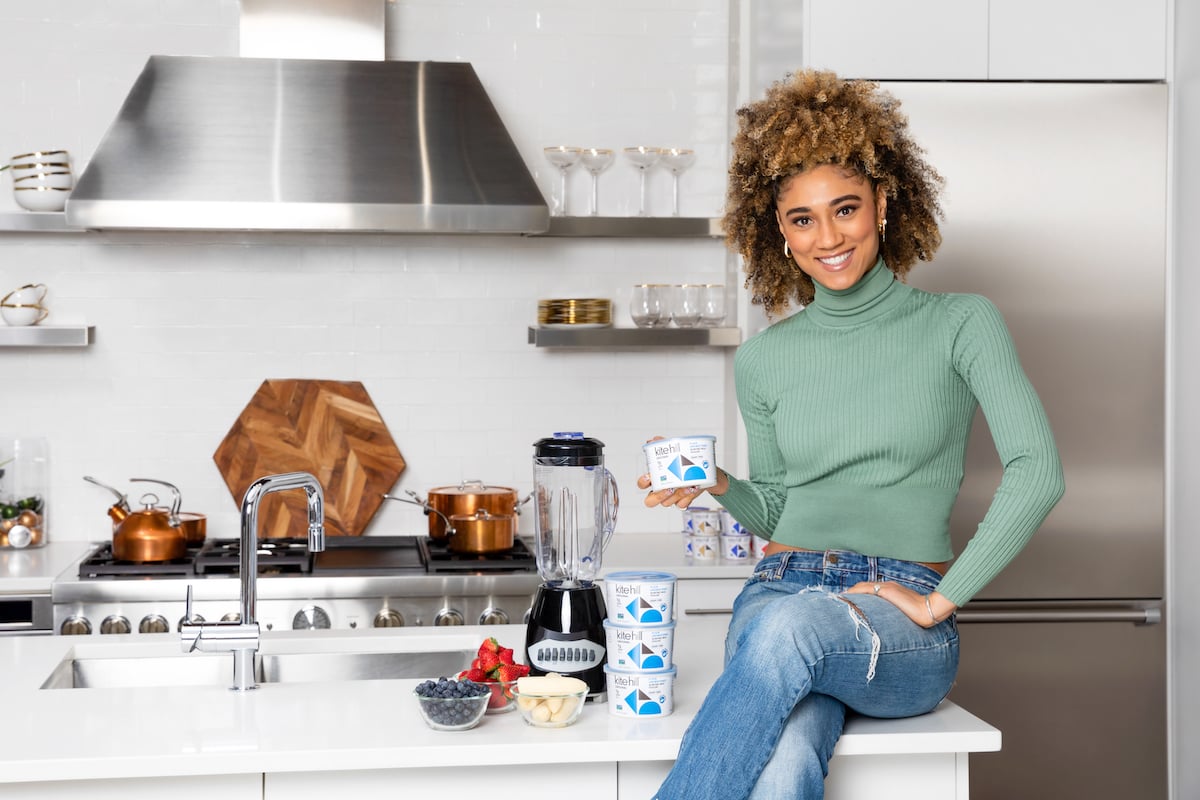 Love told Showbiz Cheat Sheet she gets her juice from the community. And although she may be motivating others through a screen, she says the strength she draws from others is extremely powerful.
"A similar question was asked yesterday when I was doing a speaking engagement, it was like, is this real or are you faking it?" she said. "Like when you get on that bike, do you really have any bad days like me? And I'm like, yes, I'm having bad days just like anyone else. But the reality is that we've created a community and I try to make sure that I'm not only creating but cultivate a community."
Ally Love says the Peloton community keeps her upbeat
Love admits she doesn't always come to work pumped on adrenaline. "For me, it has been in those moments of leaning into that virtual community," she explained. "I know when I get on that stage, there may be a moment of like, 'How am I going to do this right now?' But when that camera comes on and that leaderboard clicks on and everyone starts showing up, I realize that I'm not alone, that I'm not by myself."
"And even if I might be feeling a unique way that day, I know that my community is rallying and championing me," she continued. "So I think that that's something that I carry with me. And I really encourage people, if they don't hear anything else, is to hear that you're not alone and that your community is championing you."
She acknowledged that times are peculiarly challenging, but that means tapping into a community, even virtually or online, is even more essential.
"Life happens, right? So it's like how can you lean into your community and how can you also offer support to that community?" she questioned. "And so I think in those times that's what I do. I count on people to show up on that leaderboard because I need them as much as they need me."
Ally Love reveals how she is staying healthy and sane
Love said self-care does not mean being selfish and that, especially now, people need to check in with themselves. "It has been a challenging year, so I don't want to sugarcoat that and challenging is, to say the least, we're coming into what we thought would be like a moment of breathing and we're not quite there," she observed.
"What I can say and what I would share is that in terms of the pandemic, in terms of social civil unrest and what we're going through, one of the things that I realize is we don't feel like we've taken a break because we don't really and haven't really understood what self-care exactly means," she continued.
"Sometimes we think self-care means that we're selfish," she added. "Sometimes it means having a glass of wine and putting myself upright. Giving myself some grace, which in itself all those things are true, but it's not completely true. And care in itself is taking care of your mind, your body, and your spirit."
Good nutrition is also important for self-care
Love said self-care is more than being mindful of your body. It is also remembering to take a mental break. This can include meditation and just getting fresh air outside. It also means eating foods that nurture the mind and body. Love said eating nourishing foods doesn't mean boring or bland either.
That's why she recently partnered with plant-based foods company Kite Hill to help launch a health and wellbeing campaign for 2021. She said one of her closest friends who is an assistant coat for an NBA team can't get enough of Kite Hill products. "He just DM'd me and was like, 'By the way this is crack for me.'"
Through Feb. 12, Kite Hill is holding a $2,000 giveaway to help jump-start one lucky winner's health journey. Contest details for #NewSpinOnYogurt are found on the Kite Hill website.
Source: Read Full Article