Tariq St. Patrick (Michael Rainey Jr.) has found himself in business with the ruthless Monet Tejada (Mary J. Blige) and her family in Power Book II: Ghost. Though his business within the organization was supposed to be straightforward, it has become increasingly more complicated. Monet and her three children, Cane (Woody McClain), Diana (LaToya Tonodeo), and Dru (Lovell Adams-Gray) have certainly given Tariq a run for his money.
However, when they aren't in front of the camera, Rainey says his bond with Blige is amazing.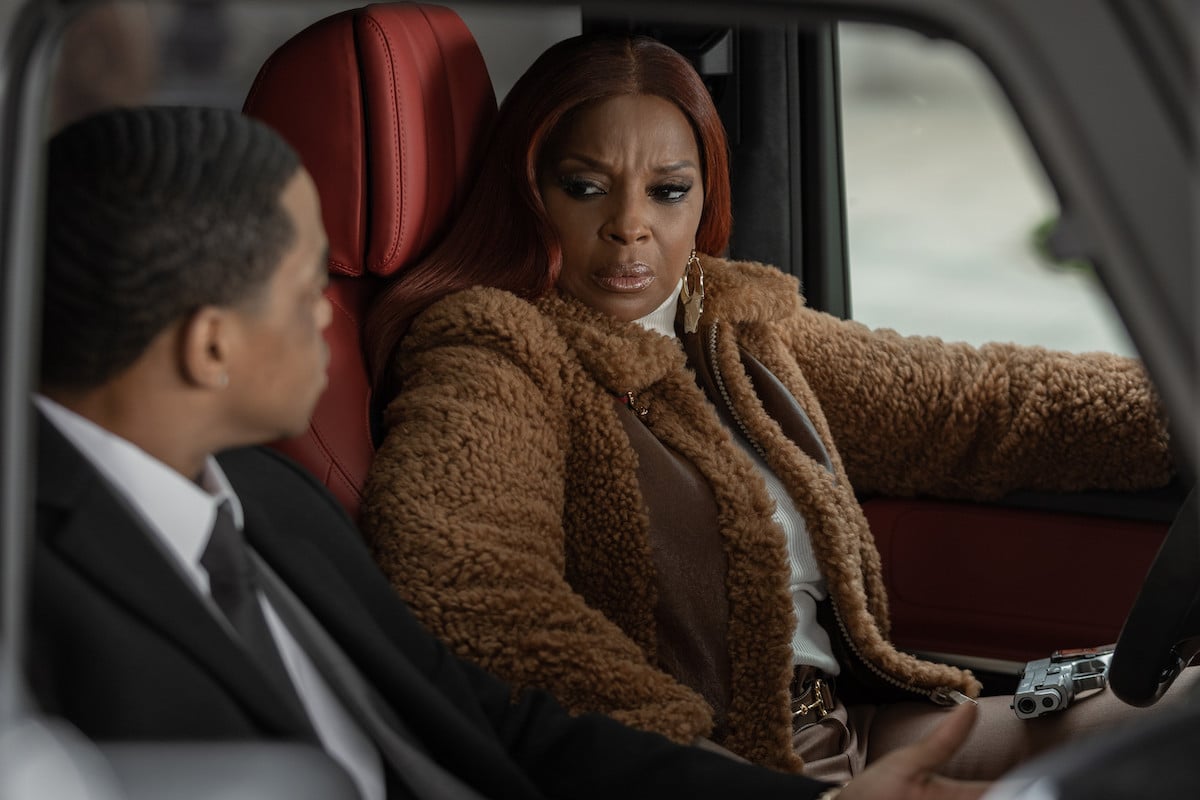 Mary J. Blige says her mother influenced her 'Power Book II: Ghost' character Monet
In the first season of Ghost, Monet was presented as heartless and unfeeling. We knew she was under a lot of pressure to uphold the family business and her children amid her husband Lorenzo's (Berto Colon) 10-year incarceration, but she always made things tense. In fact, Blige says she had to go to a very dark place to get into character.
"Man, I had to channel everything. I had to go to some dark places, but you know she exists," she said during an Instagram Live with D Nice.  "That chick exists in every hood, even now she exists. So, I know her very well and I grew up with her. She is a real person, so I had to visit some really heavy places."
Still, there are glimmers of levity to Monet, and much of that is because Blige was also influenced by her own mother. Blige explained that her mother influenced her portrayal of Monet in Power Book II: Ghost. "Everyone woman I know is a Monet, a hustler, my mum's a hustler, a single-parent mum raising all of her children by herself in a hood, male-dominated," she told Deadline via Express.
Michael Rainey Jr. got candid about his bond with Mary J. Blige
Though Monet isn't quite a mother figure to Tariq, the duo do respect each other to some degree. In fact, their working relationship has been a very challenging pill to swallow for Monet's son Cane who is both distrustful and envious of Tariq.
Still despite how ruthless Monet may appear on screen, Rainey insists that Blige is quite the opposite. He even got candid about the bond her has with the singer/actor.
"Working with Mary is dope. She's so cool," he told The Hollywood Reporter. "We talk about damn near everything. Just being able to be in the presence of a legend and she's just there talking to you like she's your homegirl."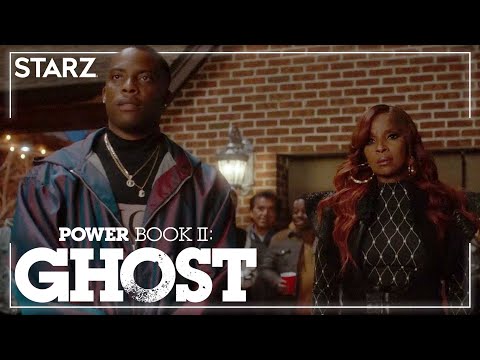 Monet will be very different in 'Power Book II: Ghost' Season 3
Though things are super chill onset, within the world of the show, Monet is going through a lot. A long-held secret about the parentage of her nephew Zeke (Daniel Bellomy) was revealed in season 2. Later, Lorenzo accidentally killed the basketball star.
When season 3 returns Monet will be dealing with all of that. "Monet needed to make a decision about whether or not she was going to choose herself and what's probably best for her or choose what's best for her family," Power Universe creator Courtney Kemp said during a recent Instagram Live. "So she chose what was best for her family. She chose it a little late and therefore she suffered some pretty huge consequences which we'll see play out in season 3."
Fans also believe that Tariq may try to kill Monet and Lorenzo to take over their drug empire.
Source: Read Full Article