Meghan King from The Real Housewives of Orange County opened up about having anxiety and depression and how she deals with it.
King posted on Instagram about the physical symptoms she's navigating only hours after an anonymous source told a media outlet that King and husband Cuffe Biden Owens had separated after two months of marriage. King and Owens have not commented. But King was open about anxiety, especially during the holidays with three small children.
Meghan King shared, 'I'm still me and I love myself'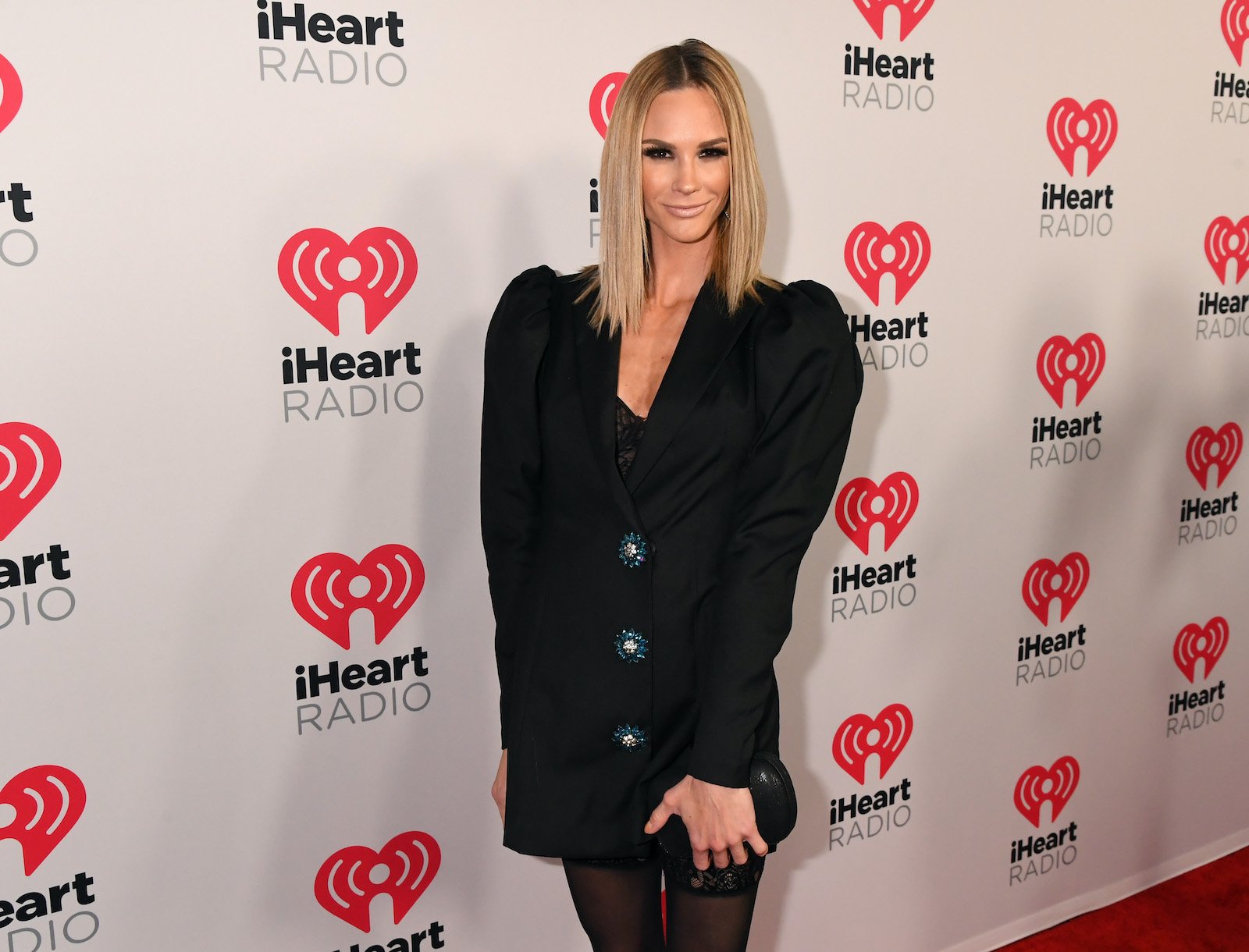 "Hair loss around my temples," she wrote. "Picking at my face." King then shared how she deals with it. This included "solid" sleeping habits, hot yoga. "Actually feeling my feelings," she wrote. "Drinking tons of water." Plus reducing social media, getting outside, and being present with her children." She added, "Vitamins and pharmaceuticals and embracing and loving all of myself."
Meghan King also credits therapy as part of her ways to cope
King also addressed some comments on the post. "THERAPY THERAPY THERAPY I have gone on and off for years but def deep in it now! Way to be strong for yourself bc after all, no one is going to love you as much as you can," she wrote in response to a comment from someone who shared a story of dealing with anxiety.
Another fan wondered about her vitamin and prescription medication routine too. "It's so hard but you're not alone," she replied to someone who was confused about how to start. "Please start with a therapist and a psychiatrist… I forgot to mention I also do therapy."
King also gave her Instagram followers a glimpse into her Christmas holiday, revealing it was a small celebration. "A glimpse into Christmas Eve at our home," she captioned a video. "This year was small and casual: No fuss, no frills, just family and a ton of magic."
She also posted a sweet photo with her children on Christmas Day. "Attempting a family photo after waking up at 4:45am on Christmas Day looks like 👆🏼 (thanks for the pics @luciacolli_!) Merry Christmas! I hope Santa brings you a nap!" she captioned it.
Cuffe Biden Owens and Meghan King have not announced their separation
News broke on Christmas Eve that Owens and King separated. The couple surprised fans when they announced they had married after only a few months of dating. "She has told friends they broke up," a source told Page Six. Owens was noticeably missing from Christmas photos and videos on King's Instagram. She also shared a family Christmas photo with just her children.
But she and Owens have not confirmed the split. And the last time King posted about being with Owens was in early December.
King offered some insight into their whirlwind romance. "We connected on a dating app, texted for a day or two, then spent five straight hours on the phone the first time we spoke," she told Brides.com (via Page Six).
"By the time that call ended, Cuffe was booked and packed for a flight to St. Louis that took off in about eight hours," she added. "Within a week, we were back on the East Coast, meeting his family, and starting to plan our future together. We didn't leave each other's side for weeks."
Source: Read Full Article