Bayside High fans will get to catch up with their favorite characters on the upcoming Saved By The Bell revival. Most of the original cast will reprise their roles for the new Peacock series. But there is one popular character that fans won't get to see.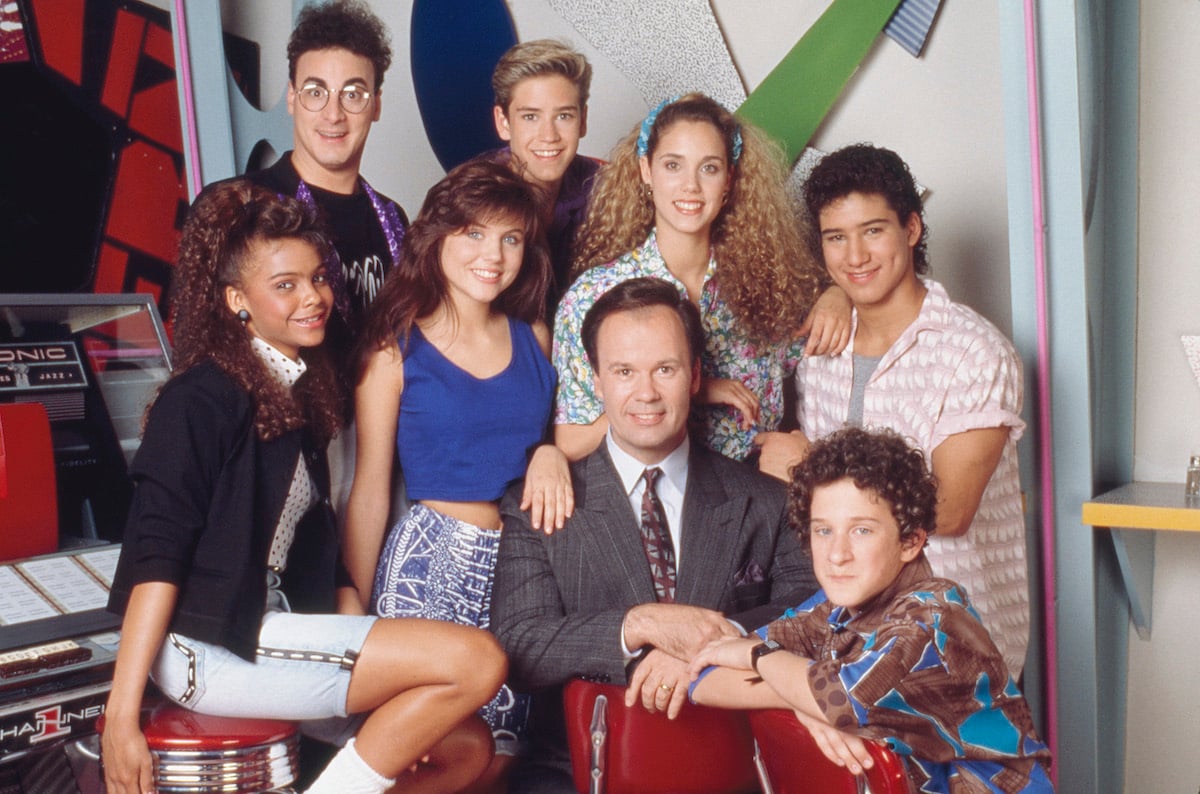 Screech won't be back for the 'Saved By The Bell' reboot
Saved By The Bell was one of the most iconic sitcoms of the '90s. It centered around a group of high school students who managed to pull off hilarious schemes alongside their principal.
The new Peacock reboot will catch up with the gang as adults, now navigating life as parents with their own thriving careers. Mark-Paul Gosselaar and Tiffani-Amber Thiessen will reprise their roles as Zack Morris and Kelly Kapowski. And Mario Lopez, Elizabeth Berkley, and Lark Voorhies will return to play A.C. Slater, Jessie Spano, and Lisa Turtle.
But Dustin Diamond, the actor who played Zack's bumbling best friend, Samuel "Screech" Powers, won't be returning for the reboot. Showrunners haven't revealed why they wrote Screech out, but it might be due to Diamond's past actions.
Dustin Diamond wrote a book about his 'Saved By The Bell' co-stars
In 2009 — nine years after he appeared on his last episode of Saved by the Bell: The New Class — Diamond penned a scathing book about his co-stars. In the memoir, he claimed many of his castmates did nothing but party, do drugs, and hook up.
But in 2016, he went on the Dr. Oz Show and suggested the book was written by a ghostwriter who took advantage of him. "I will say, guys, I think you're fantastic," Diamond said in a public apology to his co-stars. "Working with you has been just one of the icons of my life and I'm sorry that this has taken advantage of me, the book and other situations — But I'm sure that you've experienced downfalls, as well, in your time, and I'm still loving you guys."
He believes Screech should be in the reboot
When talking to TMZ earlier this year, Diamond addressed his exclusion from the Saved By The Bell revival. He noted that he was the only actor to appear in every episode of the series. And he suggested the show would not be the same without Screech. 
"How do you have Saved by The Bell without Screech?" Diamond said. "It seems like there's a missed opportunity there. For all the cast members, I think that everyone should probably be thinking the same thing as far as I'm concerned. Everybody should be thinking, 'We should all be part of this.'"
"You can't have a Saved By The Bell without a Zack," he continued. "You can't have a Saved By The Bell without a Screech, you can't have a Saved By The Bell without a Kelly or Slater. You have to have all the cast members, you know — If it's a reboot of the entire series, you should bring back all the staples."
The Saved By The Bell revival premieres Nov. 25 on Peacock.
Source: Read Full Article