After an eternity, Stranger Things Season 4 finally delivered on a full-length trailer. To say it held up to expectations is an understatement. The trailer reunited us with our favorite people, even if they all seemed like they might lose their lives. Regardless, not only did Netflix grace us with a trailer today, but they also gave us some new Stranger Things Season 4 images to obsess over while we wait for the new season to premiere.
Vecna is the main villain in 'Stranger Things' Season 4
We've had an idea for a while that Vecna will be the big bad this season, and the trailer further confirmed it. Of course, we think people like Dr. Brenner will somehow play a part, but for now, enjoy this horrifying photo of Vecna.
Hawkins High School bullies
With the kids now in high school in Stranger Things Season 4, we can't imagine their life is magically free of bullies. This group looks particularly salty about something. We just don't know what.
Not everyone seems to enjoy Lucas' rise in popularity in 'Stranger Things' Season 4
Lucas plays basketball for Hawkins High School now, but Dustin and Mike still love Dungeons and Dragons. They joined the Hellfire Club, the school's Dungeons and Dragons group, but it looks like Lucas decided to play basketball instead.
Will, Jonathan, and Mike together on a couch
Will, Jonathan, Mike, and a new character, Argyle, are rumored to spend the most time together out in California. However, there's no way to know if this is in California or if they somehow make it back to Hawkins.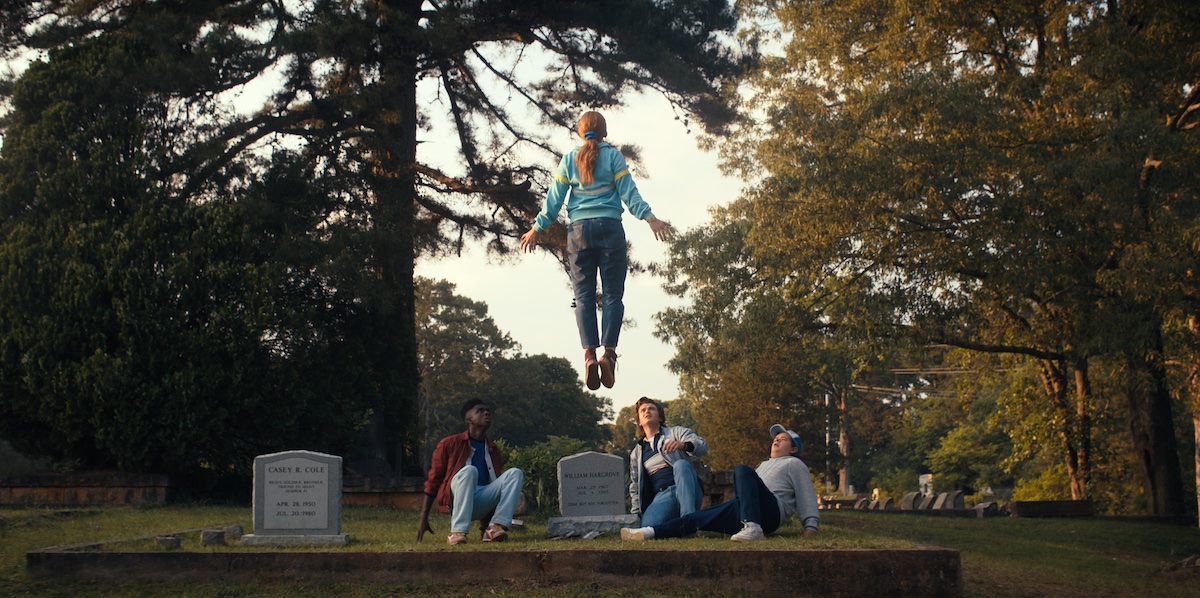 Did we glimpse part of the episode titled 'Dear Billy' in the 'Stranger Things' Season 4 trailer?
The Stranger Things Season 4 trailer starts with a voiceover from Max reading a letter to her dead stepbrother, Billy. She's at his gravestone as she reads. Later in the trailer, we see Max levitate while Steve, Dustin, and Lucas watch, horrified. We don't think Max has powers, but something much more ominous. Maybe it's the work of Vecna?
Mileven at the Rink-O-Mania while Will third wheels their date
We can't help but feel a little sorry for Will here. He now has to share his best friend with his stepsister, and Mike clearly has -ahem- stronger feelings for Eleven. Will seems unhappy in his new role as the third wheel in this relationship, but he most likely comes to terms with it.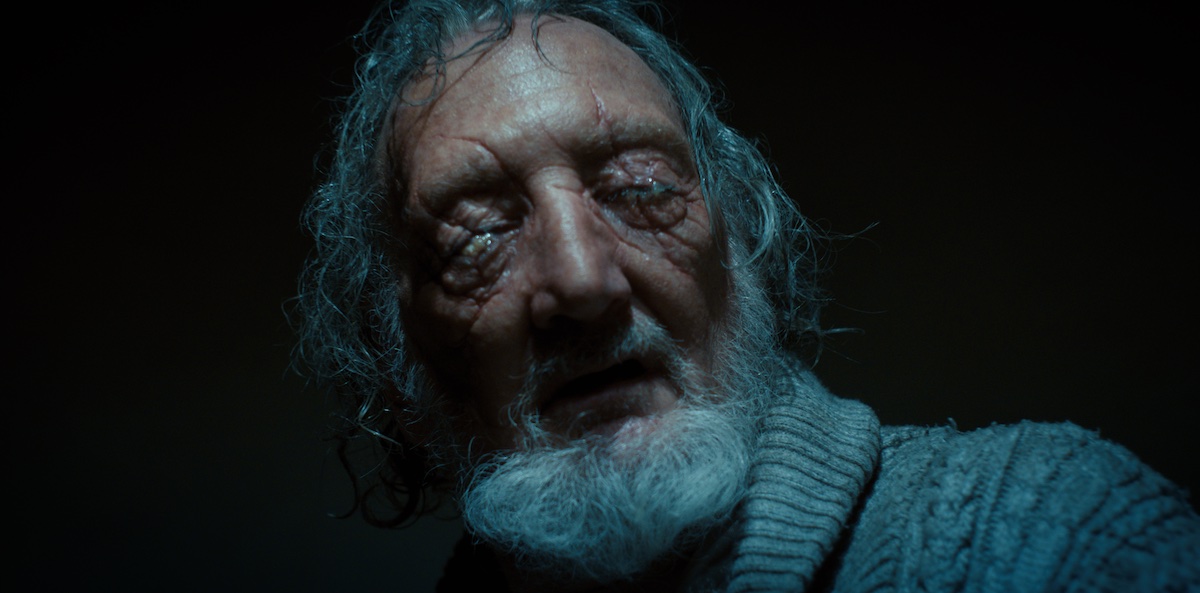 Victor Creel seems like a red herring in 'Stranger Things' Season 4
Several months ago, Robert Englund, who plays the role of Victor Creel, revealed Creel gouged out his eyes at one point. However, new images for Stranger Things Season 4 show us the aftermath of precisely what that looks like.
Mike, Lucas, and Dustin at Hawkins High
Relationships experience plenty of ups and downs in high school. Lucas joining the basketball team might drive a wedge between him and his two friends.
The 'Stranger Things' Season 4 trailer confirms Eleven gets her powers back
Whether or not Eleven regains her powers has been a point of concern for fans since she lost them. However, we can rest a little easier knowing she gets them back in Stranger Things Season 4. The photo shows Eleven with a shaved head using her powers to ward off several military police officers in what looks like a bunker. 
Stranger Things Season 4 Part 1 premieres exclusively on Netflix on May 27, 2022. Stay tuned to Showbiz Cheat Sheet for all your Stranger Things news!
Source: Read Full Article