The Office makes fans from multiple generations laugh. But behind the scenes, the cast was often cracking up or broke character while filming. As Matt Sohn, the NBC show's Director of Photography, describes, certain scenes were a "black hole" for production. Then again, nothing could compare to the "halt" production would come to when The Office cast had to film a scene involving Jim and Pam. 
'The Office' cast would often break on set
There's no doubt filming The Office was a blast for the cast. Thanks to Brian Baumgartner's two podcasts, fans have an even better idea of what it was like behind the scenes of the NBC comedy series.
Some cast members like Mindy Kaling became known for breaking character in scenes. But sometimes, the entire cast had a hard time keeping it together while filming. 
For example, in season 6, episode 13, Jim (John Krasinski) tells Phyllis (Phyllis Smith) she can be Santa for the Christmas party. Naturally, Michael (Steve Carell) takes issue with this because he's always the office Santa.
Michael seizes an opportunity when Phyllis won't let Kevin (Baumgartner) sit on her lap. To one-up Phyllis, Michael pulls a chair out of his office and invites Kevin to take a seat. This scene was a challenge for the entire cast — especially Baumgartner and Carell. If you look closely, you'll spot Kaling and Ed Helms laughing in the background, too.
Conference room scenes presented a challenge on the set of 'The Office'
While there are certain stand-out scenes that were challenging for individual actors, conference room scenes almost always became "chaos," according to Sohn. "The conference room scenes were the black hole scenes," Sohn told Baumgartner on The Office Deep Dive.
"They were brilliant … but when you got the entire cast sitting in chairs and you had Michael Scott doing one of his bits … it would decide if we were going to be there for hours or if we were going to get through it." 
Sohn said the conference room scenes could go one way or the other depending on the mood of the cast. If they were feeling giggly that day, conference room scenes turned into that "black hole" Sohn mentioned. "Constantly, people were breaking, messing around — it was chaos." 
Jim and Pam scenes would derail 'The Office' production 
Baumgartner disagrees with Sohn in terms of scenes that could put a stop to production. "I have said nothing could halt production like a Jim and Pam scene," he told the DP. Sohn does recall a lot of huddling and clearing of sets when Jim and Pam scenes came up. But that's because the cast and crew wanted to get it right for the fans. 
According to Sohn, Jim and Pam's scenes halting production depended on who was directing the episode, who wrote the episode, and who was on set at the time. "Those early Jim and Pam scenes where they were just starting — the kiss?" he remembered. "We cleared set for an hour and a half, I think."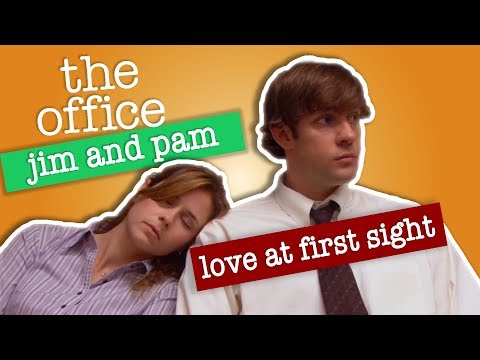 Sohn recalled the many conversations showrunners had regarding where to film the shot of Jim and Pam's first kiss. "I think their relationship was such a great thing and it was such a slow burn early on," Sohn said. "They wanted to keep it grounded and keep it real. It was finding that exact tone that kept everybody happy [and] kept their relationship on point." 
For Sohn and many fans, Jim and Pam's relationship felt real because of all of that careful decision making. "It wasn't one of those ridiculous, romantic, silly things that … just happens," he concluded. "It was a slow burn." 
Source: Read Full Article