The Office star Jenna Fischer was so dialed into her character Pam on the show that she objected to filming one scene because the dialogue was too "crass." Fischer said the scene was filmed but ultimately scrapped because it didn't work for the episode.
'The Delivery' featured a big Jim and Pam milestone on 'The Office'
The Office Season 6 episode titled "The Delivery" was a two-part episode that featured Jim and Pam welcoming their first child, Cecelia "Cece" Marie Halpert. Pam tries to delay going to the hospital when she goes into labor, but their daughter's arrival is inevitable.
After Pam delivers the baby, she discovers the challenges of breastfeeding and a lactation consultant comes to provide assistance. When Pam waits on a bench outside the hospital while Jim gets the car, Cece successfully latches and Pam shares a sweet moment with her newborn.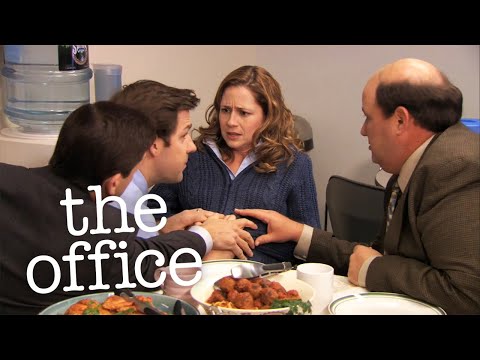 Jenna Fischer explained the Pam moment originally played out differently
During the June 1 episode of the Office Ladies podcast, Fischer and co-host Angela Kinsey discussed the episode, including the scene's original dialogue.
Kinsey noted that in the episode's shooting draft, "there was a much bigger version of the scene and it's crazy."
Fischer confirmed that what aired was a reshoot.
Kinsey read the scene from the draft:
"Exterior hospital. Spy shot. Pam is on a bench with the baby. People pass by. She looks down at the crying baby. She looks around, puts on the nursing blanket, and presents her breast to the baby. Pam says, 'Come on. I got good breasts, I got milk in here for you, I got good stuff in here. Don't you like my tittays? Is this about that cup of coffee I had in the second trimester? Give me a break. I'm trying here. Are you going to bust my balls your whole life?' Pam looks around to make sure the camera is not around, but we have very good hiding spots. Pam starts to sing Brahms Lullaby. 'Have a drink. Have a drink. Come on, little Cecelia. I've got milk here in my tittay. It's something that tastes good. Grab a hold here. Get your drink on. Come on. Latch your stupid mouth. Oh, you're getting it. Yes.' The baby responds, and for the first time, Pam relaxes. Something changes in her face and she seems happy. Jim pulls up and gets out."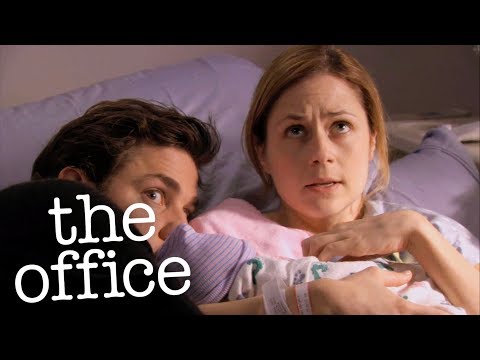 Jenna Fischer objected to Pam's dialogue in 'The Office' scene because it was 'crass'
Fischer wasn't feeling the scene at all. "I couldn't do it," she said. "This was not in the table draft. This was a rewrite for the shooting draft."
She continued, "On the day, I talked to Charlie Grandy, the writer, Paul Lieberstein, our showrunner at the time, and [director] Harold Ramis. I said, 'I cannot wrap my head around these lines.'"
They felt it was a comedic moment that would deliver, but Fischer didn't see it that way. "The language is so foreign to something Pam would do with a brand new newborn baby," Kinsey said.
She defined the humor in the scene as "kind of crass."
Fischer said they did shoot the scene. "Even though I kept saying the two things that I really couldn't say were 'tittay,' which I had to say twice, and 'stupid little mouth.' And I said, 'I cannot look at this baby and say, 'stupid little mouth.' I can't do it,'" the actor recalled.
She continued, "And they kept telling me that it was, like, charming and ironic and something that moms do that like moms are like (sings) 'Come on, baby, latch your stupid little mouth on my tittay.' Like, that's what they were going for. They were going for, like, she's either going to, like, start crying or she has to, like, be a weirdo."
Ultimately, when the episode was in the editing room, "it didn't work" and they reshot the scene.
Source: Read Full Article