Matt Bomer is Jamie Burns on The Sinner. The role's a departure from much of the actor's previous work. He portrayed a lovable con man on White Collar and gave an emotional performance in The Normal Heart, which earned him a Golden Globe in 2015. In The Sinner, Bomer's character becomes a person of interest in a seemingly open and shut case involving a car accident. Not necessarily a character fans root for, Bomer says he can relate to Burns in certain ways.
Jamie Burns is suspected of murder in 'The Sinner' Season 3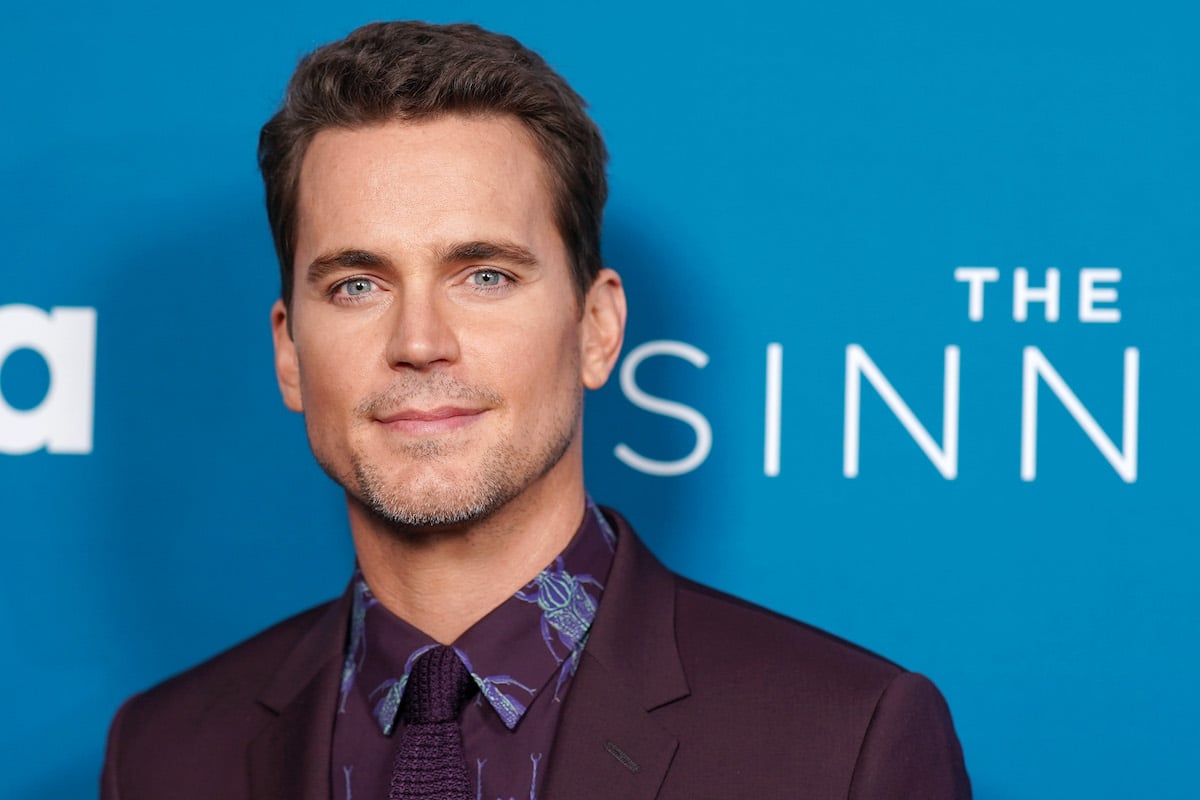 Making headway on Netflix as one of the streamer's top programs, the latest episodes of The Sinner suggests Burns is more involved with the car accident than anyone imagined. Expecting a baby, Bomer's character is a model citizen.
Living in a small town in upstate New York, Burns is a friendly neighbor. But as The Sinner Season 3 progresses, it becomes clear there's much more to him than meets the eye. There to find out his story is Detective Harry Ambrose (Bill Pullman). In the process of investigating the car accident, Ambrose uncovers a hidden crime involving Burns and his college friend, Nick (Chris Messina).
Burns' story comes after The Sinner debuted in August 2017 on the USA Network. It centered on Jessica Biel's character, Cora Tannetti, who stabbed a man to death. The Sinner Season 2 premiered a year later in 2018 and focused on a different character and another one of Ambrose's investigations.
Matt Bomer relates to things Jamie Burns is 'having a hard time with'
"I found a lot of the things that he was having a hard time with to be really relatable," Bomer told Collider in a February 2020 phone interview.
Burns grapples with more universal feelings and ideas on The Sinner. Some, in particular, the actor has dealt with himself.
"He is somebody who wants to be the golden boy, the yes man, and the people pleaser. He has this beautiful life, a great wife, and they're expecting a child, but inside, he's dying," Bomer said. Burns is "completely spiritually bankrupt. He feels a disconnection with society. He feels incredibly lonely."
The actor added Burns is "just feeling really disaffected with it all." He continued, saying he's familiar with Burns' feelings to a certain degree.
"I've sensed things like that in myself, just not on the same level that he does," he said.
'The Sinner' Season 4 is in the works
The Sinner isn't over. Fans of the USA series can expect more episodes to come. Based on Petra Hammesfahr's novel of the same name, USA greenlit The Sinner Season 4 in June 2020. It's an anthology series, meaning watching The Sinner in order isn't necessary to understand the plot.
The network hasn't announced a premiere date. For now, fans of the show can stream every episode on Netflix.
Source: Read Full Article