A regular fixture of the 24-hour news channels since the turn of the century, Tom Llamas landed the biggest gig of his career in 2021 when NBC announced he'd returned to NBC News as a senior national correspondent as well as an anchorman for its streaming spinoff.
The journalist had won two Emmy Awards for his previous stint with the network thanks to his coverage of the devastating Hurricane Irene in 2011 and ground-breaking reporting on the U.S. Coast Guard's attempts to combat human smuggling several years earlier.
And following NBC's scandals involving Brian Williams and Matt Lauer, the network was also no doubt delighted to welcome back a personality with a squeaky-clean reputation. Indeed, there's barely been a whiff of controversy about Llamas during his two decades-plus on air. In fact, the South Florida native hasn't given much away about himself at all. But from alleged rivalries to accusations of snitching, here's what we do know about the rising star.
A news icon is Tom Llamas' mentor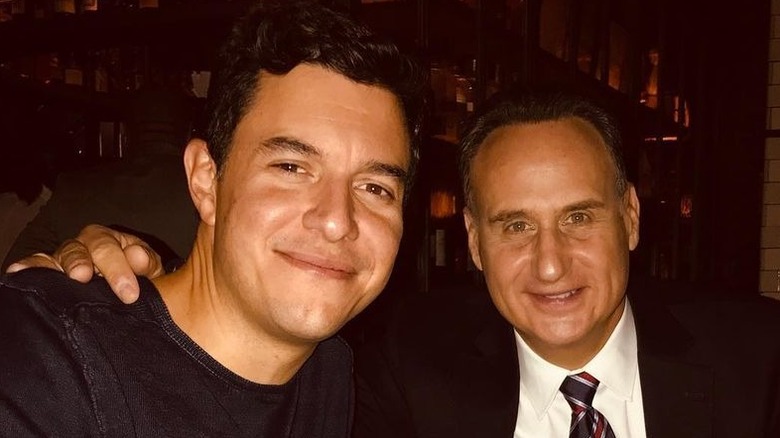 In 2017, Tom Llamas was appointed as the sole anchorman of the Saturday edition of ABC News' "World News Tonight" (per Variety). As a result, he found himself battling for viewers with the man who had helped to guide his career.
Yes, NBC Nightly News host José Díaz-Balart proved to be a major source of inspiration both before and during Llamas' ascent up the national news ladder, as he told TVNewser: "I watched him growing up. José was one of the trailblazers in Miami as far as Cuban-American reporters who went to the network. And I met him when we both worked at the NBC station in Miami. It's wonderful to find a friend like [him] in the business, somebody you can turn to, and talk to, who can give you advice. We're both grateful."
So how did Llamas feel about the fact that his former mentor had become his ratings nemesis? "We know that [on Saturdays] we look down at the monitors, and we know there's a friend on the other end," he said. "We're competitors, but José will always be my friend." Díaz-Balart appeared to prove this two years later when he tweeted a smiley pic of the pair captioned, "What a pleasure seeing Tom Llamas. A star today. A legend tomorrow."
After they started a family, Tom Llamas' wife stepped away from her career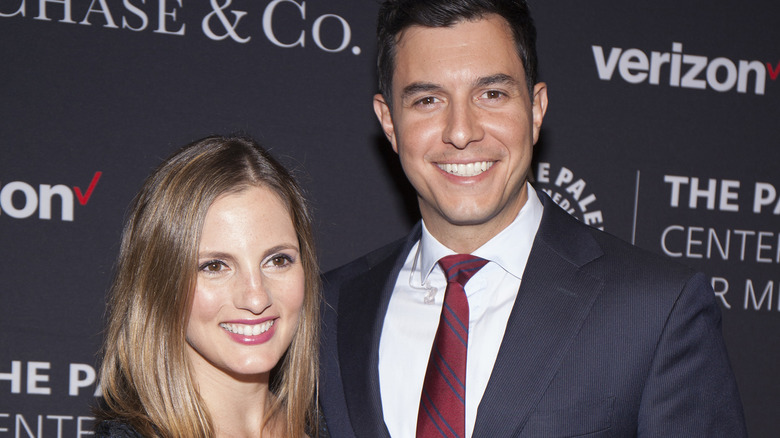 Tom Llamas isn't the only member of his family with experience in the world of 24-hour news television. Wife Jennifer Llamas is a broadcast and journalism graduate who once served as an executive producer for MSNBC, but as the "NBC News Now" host explained to TVNewser in 2017, her career has now taken a backseat to his.
"After our second child, she decided to stop working," Tom said. "It was the right decision for our family. She's my biggest cheerleader, my biggest supporter, and she's my biggest critic! She gives me great advice. It's good to have a partner like that."
The year prior, TVNewser reported Tom racked up more hours on air than any other evening network correspondent providing coverage of Donald Trump's successful presidential bid. And he was keen to point out that Jen had been a tower of strength during this period: "I was away from home so much, and thankfully I have a wonderful wife who worked in the business, who understands the business, and so she understood what an incredible opportunity it was. But she was essentially raising two kids while I was on the road, so it was tough."
Tom Llamas is the son of Cuban immigrants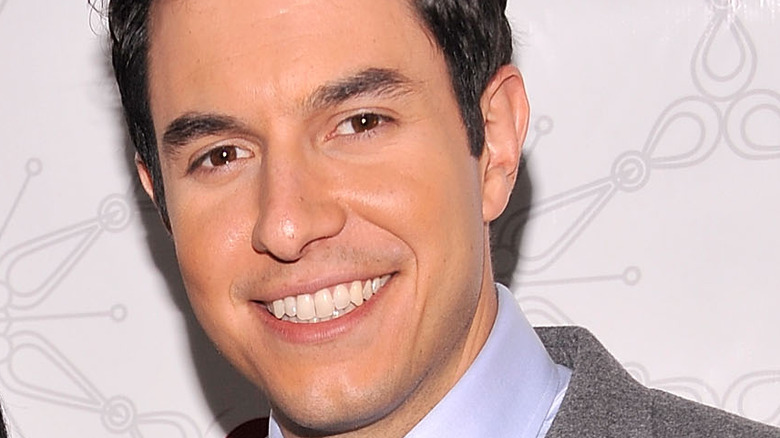 "I am the son of immigrants, and because of that, I have never taken for granted the opportunity or the responsibility to sit at this desk and bring you the truth." That's how Tom Llamas signed off his last broadcast on "ABC World News Tonight" in 2021 before moving to rival network NBC News.
Yes, you might not know that the journalist's parents fled their homeland in the aftermath of the Cuban Revolution to avoid political persecution and set up a new life in Miami. And their son has always been proud of their remarkable sacrifice.
In a 2017 interview with HuffPost, Llamas said, "It's crazy to think what my parents and really my grandparents did. They left a country where they had jobs and were successful and came here not speaking the language and had no money. To start from scratch is just amazing but they did it and put their kids through college."
Tom Llamas is a news network journeyman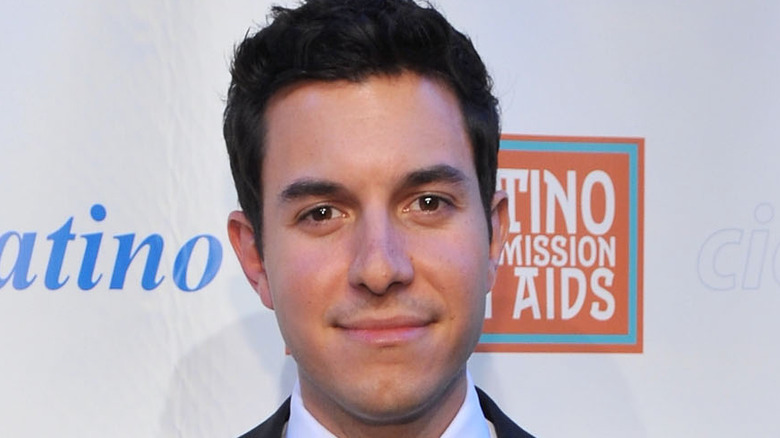 Think of any relatively balanced American 24-hour news network and chances are that Tom Llamas has it on his resume. The Miami native is something of a journeyman having consistently moved jobs since landing his first broadcasting gig at the turn of the century with the NBC News Specials Unit.
As noted in his biography on the Loyola University New Orleans website, he covered 9/11, the War in Afghanistan, and presidential campaigns while he was with MSNBC. Stints with his hometown's WTVJ, New York's WNBC, and NBC News then followed. Then, he was snapped up by ABC where he eventually became the only weekend anchor of "World News Tonight."
In 2021, Llamas got itchy feet again and subsequently rejoined the NBC News team as a senior national correspondent. And in an official statement announcing the move, the network's president Noah Oppenheim couldn't have been more delighted: "Tom brings with him more than two decades of experience tenaciously covering the news across multiple platforms and for many different audiences. Our viewers expect us to bring them smart and trustworthy journalism, wherever they are, and we're thrilled that Tom will be bringing his expertise and passion to NBC News, NBC News Now and beyond."
Tom Llamas is keeping Lester Holt on his toes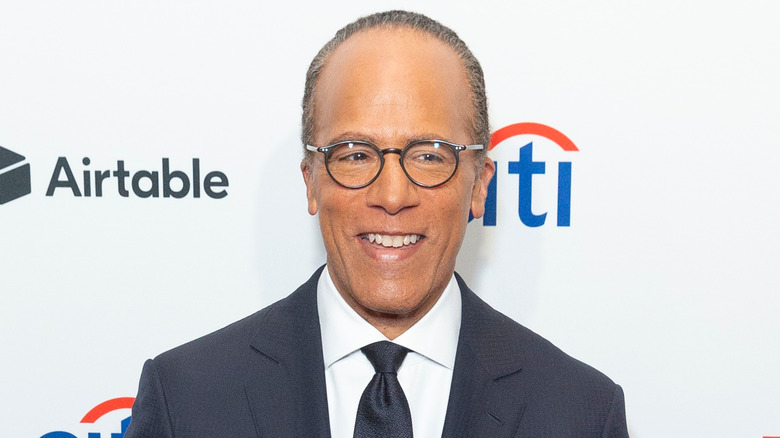 Just days after Tom Llamas moved from ABC News to NBC News, Deadline reported his new colleague Lester Holt was given an extension and a new snazzy title of Managing Editor. And some media watchers believe that the timing wasn't just coincidental.
Indeed, in a Page Six piece, several unnamed sources alleged that the "Nightly News with Lester Holt" host had negotiated this new offer in a bid to further assert his position as top dog. One tipster claimed, "It says a lot that Lester was given a new four-year deal at NBC. But over at ABC, Tommy [Llamas] always subbed for David [Muir] and nobody thinks he just came to NBC for a streaming show … so can you blame Lester for asking for the managing editor title?" Another argued that Llamas' tight working connection with Cesar Conde, the network's president, had perhaps scared Holt into taking action. 
Daily Mail probably hadn't helped to put his mind at ease, either, when it reported earlier that year that Llamas would be his eventual replacement. An insider told the outlet, "Tom really has the potential to be the new face of NBC News and take over from Lester Holt when the time is right."
Loyola's notable alumni list includes Tom Llamas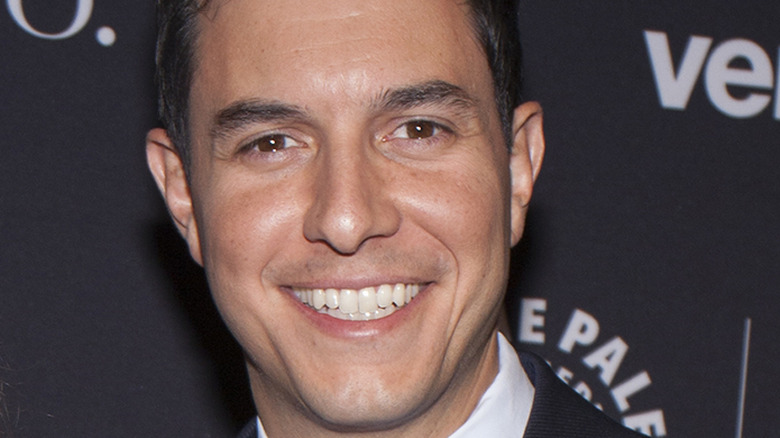 As you would probably expect from an NBC News senior correspondent, Tom Llamas is quite the educated man. According to the Loyola University New Orleans website, he learned more about his heritage with a Cuban and Cuban-American Studies program at the University of Miami University and scooped degrees in broadcast journalism and drama and speech from Loyola.
And the latter is certainly proud to have Llamas an alumni. In 2015 they invited him back to induct him into their School of Mass Communication's Den of Distinction. During an interview with The New Orleans Advocate about the honor, the newsman acknowledged just how important a role his further education played in his career.
"When I graduated, I started as an overnight production assistant, which is basically the lowest job you can get where they pay you," Llamas explained. "I was in New York City making $14 an hour. But I had this great foundation … I knew how to write. I also knew how to edit tape. I could run different kinds of technical aspects in the newsroom. I could produce. I knew how to make graphics. Things like that, I learned at Loyola, and they definitely helped me in my first job."
The family life of Tom Llamas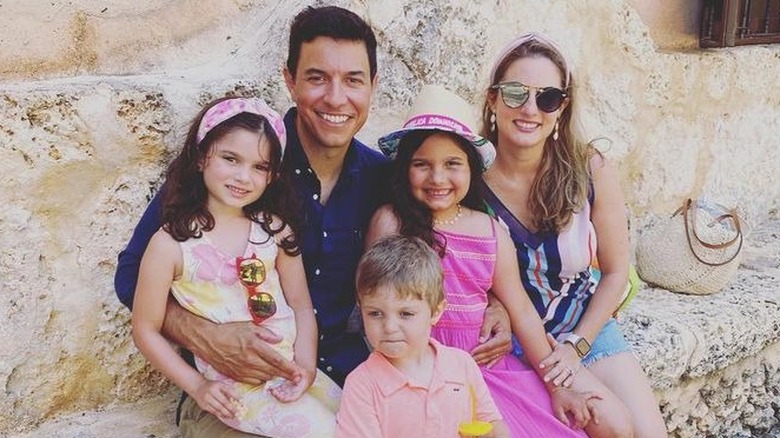 In the summer of 2006, Tom Llamas married Jennifer Kloete, a fellow Loyola University graduate who he'd also briefly worked alongside with at MSNBC. With both pursuing busy careers, it was perhaps little surprise that they waited a further seven years before becoming parents.
They first welcomed a child into the world in 2013 with the birth of daughter Malena. Two years later, they gave their first-born a sister, Juliette, while in 2017 they added to their family unit with the arrival of son Thomas. And although Llamas is a relatively private man, he likes nothing more than showing off his clan on Instagram.
See the adorable picture he posted of his eldest at her first communion accompanied by the rest of the Llamas, for example. Or the snap of the family day out at the park where he's carrying his middle child around in a backpack. And then there's the cute photo of his son wearing a face mask captioned, "My little guy learning about some of the new rules." Aww.
Tom Llamas is a champion for diversity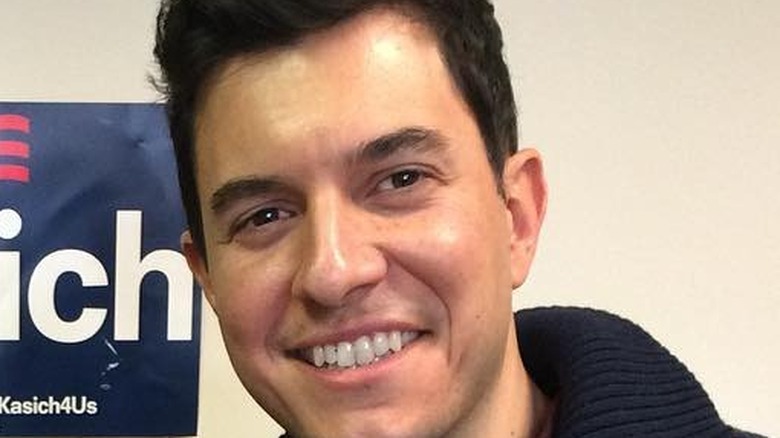 Just like he was inspired by Cuban-American journalist José Díaz-Balart, Tom Llamas now hopes to be a similarly aspirational figure that other younger news junkies from multicultural backgrounds can look up to. 
As Temple Update reported in 2020, Llamas talked to a group of journalism students at North Philadelphia's Esperanza College about how the industry can benefit from bilingualism and diversity. And he put his money where his mouth is by offering his advice in both English and Spanish.
The then-ABC News anchor said, "Diverse newsrooms are the best newsrooms because that way communities are fully covered. You have every angle covered, every community covered and when you [have] that your product just becomes better. Also, the way you look at stories and the way you attack stories changes because you hear from everyone at the table." The talk was staged in conjunction with the National Association of Hispanic Journalists which aims to give a voice to those who have previously been underrepresented in news media.
Tom Llamas was once labeled a snitch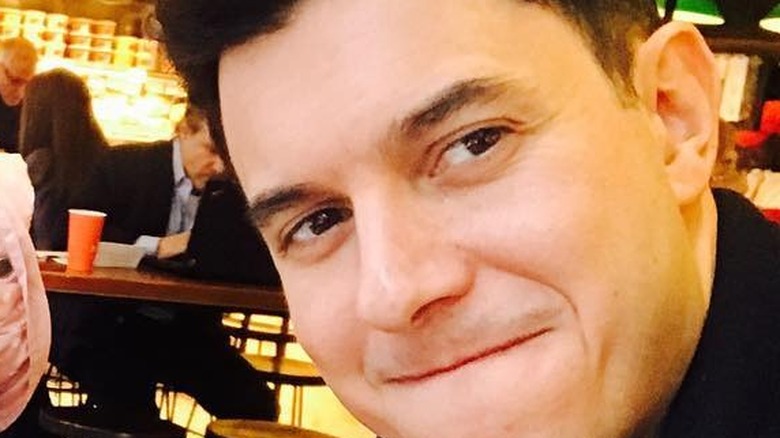 Tom Llamas inadvertently whipped up a rare bit of controversy in 2017 while reporting on the devastation caused in Houston by Hurricane Harvey. According to MarketWatch, the newsman incurred the wrath of many Twitter users after notifying local cops on the platform about some looting he'd witnessed first-hand. Bizarrely, he added that he'd also seen a dead body almost as an afterthought.
"Why that's Tom Llamas, the reporter who snitched on looters trying to get food and supplies from a supermarket during a natural disaster," was just one of the countless tweets. "What did you imagine the hungry people were taking from the grocery store? Big-screen TVs?," was another.
Perhaps sensing that his popularity level had seriously plummeted, Llamas returned to Twitter to do some damage limitation. Yahoo! Entertainment reports that he claimed he hadn't specifically called the police about the matter as he was already in constant communication with them. That didn't pacify his detractors and the then-ABC News man eventually ended up deleting both of the offending tweets.
The Melania Trump interview that let down viewers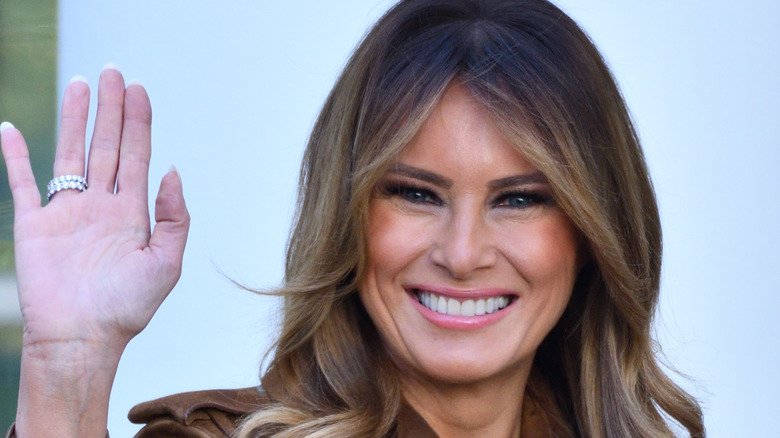 Tom Llamas was given one of his most high-profile assignments in 2018: Melania Trump's inaugural sit down TV interview as first lady. But some viewers believed that the then-ABC News reporter gave his subject too much of an easy ride.
So what did Llamas do, or not do, to receive this criticism? Well, firstly, he praised Melania for saying yes to a televised chat without reeling off a list of demands. The journalist was also accused of allowing his interviewee to evade questions about allegations of her husband Donald Trump's infidelity and comments that his attorney Rudy Guiliani had made to Sean Hannity in relation to them.
"Media what is speculating, yeah, it's not always pleasant, of course. But I know what is right, and what is wrong, and what is true and not true," was about the most candid that the former model got throughout the "20/20" special. Vanity Fair headlined their take on the chat, "Melania Trump Spends an Hour-Long TV Interview Revealing Nothing, and Chastising the Media for Asking," while Deadline noted how Llamas was eventually "reduced to asking if she loves her husband."
Donald Trump has a love/hate relationship with Tom Llamas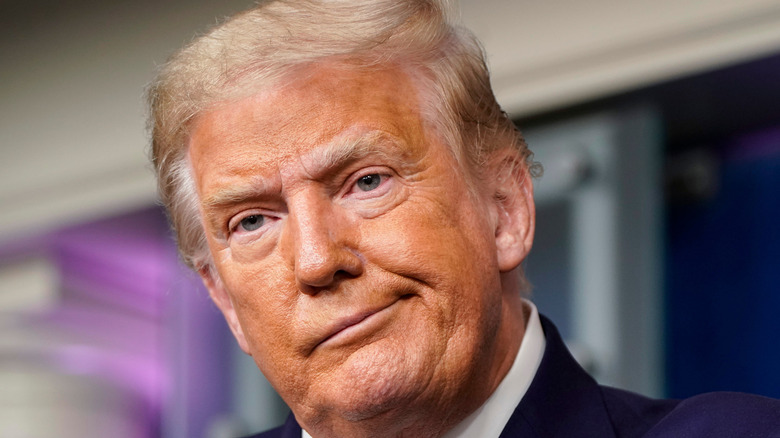 In 2015, Tom Llamas' cheek was touched by Donald Trump following a presidential campaign event at a New Hampshire high school. As ABC News reported, the future 45th gave the reporter a "love tap" on the face after the reporter remarked that the candidate was looking "fired up." "I was fired up, you better believe it," Trump responded. "When I see what's happening to this country I'm fired up. I hope you see the new polls that are coming out."
It's fair to say that things had soured significantly when they came face to face at a 2016 news conference detailing Trump's fundraising efforts for veterans. During a press conference where he laid into political reporters, the business mogul singled Llamas out for some typically bullish criticism: "What I don't want is, when I raise millions of dollars, have people say — like this sleazy guy right over here from ABC; he's a sleaze in my book."
When Llamas asked why he'd been insulted, Trump responded, "You're a sleaze because you know the facts and you know the facts well." The journalist was later defended by an ABC spokesman who told Deadline, "Tom is one of the best journalists in the country. He is also one of the most respectful and respected." The future president may well have targeted Llamas due to, as ABC News reported, the newsman's previous objections to his use of "anchor baby," a derogatory term given to a child born in the United States to undocumented immigrants.
Tom Llamas once got choked up live on air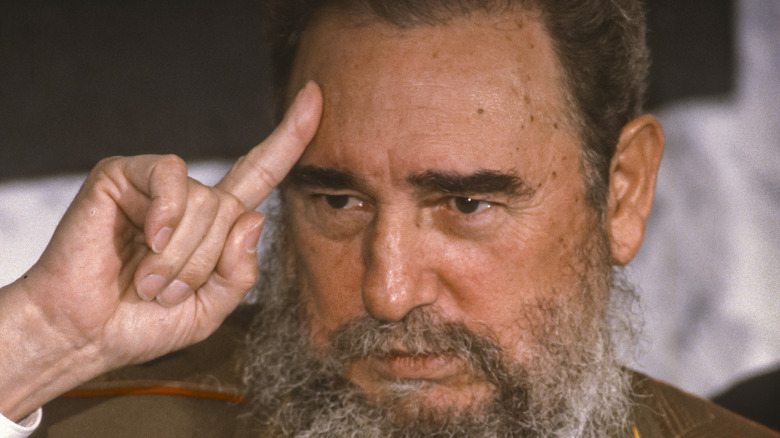 In 2016, Tom Llamas guested on "Good Morning America" to talk about the death of Fidel Castro. Although the newsman's parents had left Cuba as political exiles nearly two decades before he was born, he could still remember the impact that the island nation leader's presence had on his childhood. And pretty soon, the then-ABC man was struggling to hold back the tears.
Llamas began the segment by describing the deceased as a "tyrant," "killer," and "liar" before adding that Cuba is "cracked, faded and the people are hungry and that should be the legacy of Fidel Castro." But it was later on in the piece when the Loyola graduate recalled the times he and his family used to send care packages that his emotions got the better of him.
A tearful Llamas said, "Its citizens receive third-world health and I can remember night after night with my family stuffing envelopes, greeting cards with medicines and Kool-Aid just so they could have calories and that's what I remember."
A valuable watch collection was taken from Tom Llamas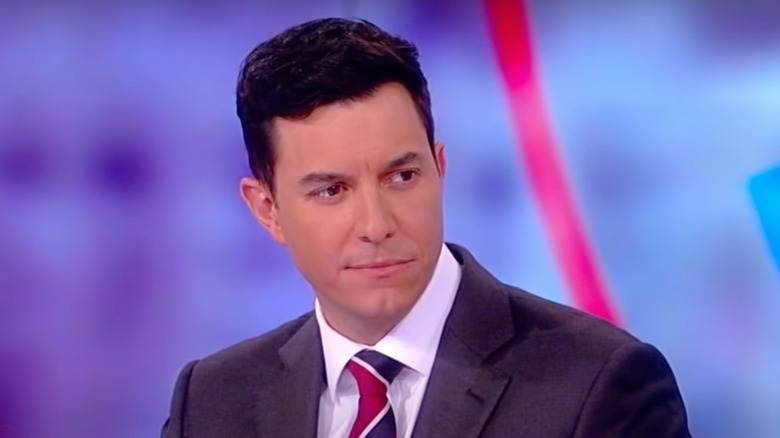 It is rare to see Tom Llamas in the news rather than reporting it, but in 2013 he found himself in the headlines in rather unfortunate circumstances. For the journalist had been robbed of goods worth a substantial amount of money.
According to the New York Post, Llamas came home from a vacation only to find several valuable items missing from his Manhattan residence. According to the outlet's tipsters, "four watches, a bracelet, three rings and two sets of earrings" were swiped from his place, and he reportedly "told police the haul was worth $20,800." Needless to say, it was not exactly chump change.
Officers were subsequently called to the scene but investigators couldn't find any sign of a forced entry and to make matters more difficult there was also a lack of surveillance video footage at Llamas' Time Warner Center apartment block.
Tom Llamas won't say no to an assignment
Tom Llamas may have interviewed presidential candidates, reported on everything from the marathon bombing in Boston to ICE detention centers, and gone through the modern-day newsman's rite of passage — be insulted by Donald Trump. But that doesn't mean that he's averse to reporting on the more trivial side of life.
In a 2017 interview with HuffPost, the Loyola University graduate was asked whether he would ever turn an assignment down. And he made it clear that no job is too big or too small, answering, "Not really unless there is no news value. News is also an acronym for what people need to know, what they should know and what they want to know. If it's in one of those categories then I will do the story."
Llamas then referred to a recent segment he filmed for "The Today Show" on turtles as an example. "People may not think that's a story but once they see it they will understand that it's very interesting," he said. "I like all types of stories ranging from people who are making a difference to breaking news."
Source: Read Full Article