The View hosts aren't afraid to share their opinions on the ABC talk show – even if that means disagreeing with each other from time to time, and such was the case during Monday's edition of the program when host Whoopi Goldberg aired her frustrations during a debate about age in politics.
In light of President's Day, the panel – which consisted of Whoopi, Ana Navarro, Sunny Hostin and Alyssa Farah Griffin – were engaging in a discussion about the age of politicians amid calls from certain democrats and republicans that the government should reflect the demographic.
WATCH: Whoopi Goldberg's controversial comments aired on live TV
Political strategist and television personality Alyssa Farah Griffin said: "My issue is less about the age and more about Gen Z and millennials make up the biggest voting block in the country," prompting Whoopi to interject.
The Sister Act star aired her frustration, saying: "But do you know what? They're not doing enough to get themselves elected, that's the problem. I just really want to say that I'm sick of people talking about age because if you can do the job, I don't care how old you are."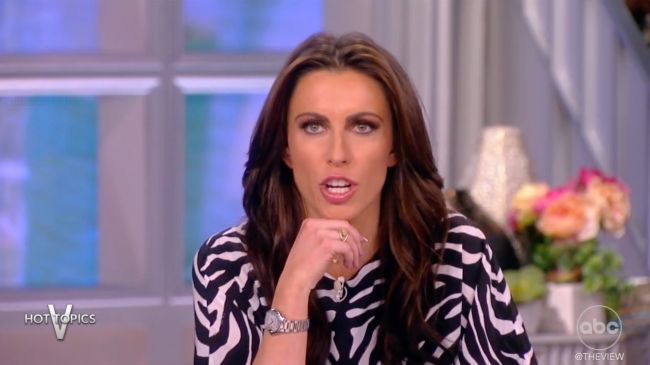 Alyssa Farah Griffin is a political strategist
The 67-year-old continued: "I want to say, find what Diane Feinstein has not done for her state…You can be as old as dirt if you're getting stuff done for America, that's how I feel because it's fine if you get a lot of young people put in there but you're still going to have to sit at the feet of older people because you don't know as much as you think you do."
MORE: 5 of the most shocking moments on The View
Disagreeing with Whoopi, Alyssa went on to say that issues spoken about in congressional hearings were "specific to the 21st century", including tech, social media and artificial intelligence. "You see some of these senators, they don't have their heads around it, they didn't grow up with it, they don't understand it and these are big issues of our time," she said, prompting Whoopi to suggest that "older people want to know what's going on because they don't want to be beholden to anyone."
"When young people recognize that we may not pick up everything as fast, it may not make as much sense, you're just going to have to deal with this because we aren't all dying at one time," she said.
MORE: Whoopi Goldberg reveals her one regret about Ted Danson affair
"You can't assume because I'm 106 and you're 12 that I'm not going to get it and you will, there's no guarantee."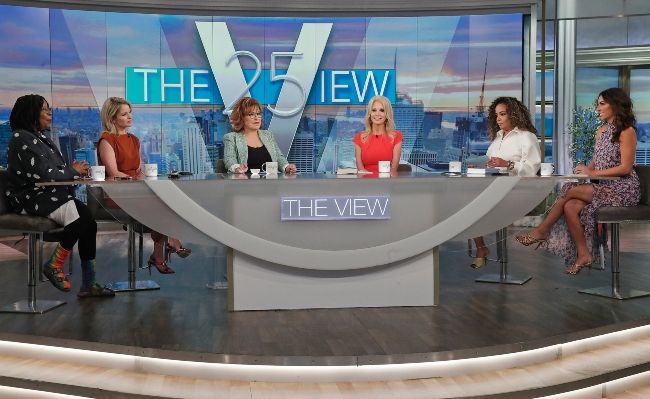 The panel were discussing the age of politicians on Monday
Alyssa then said "it's not about age," before adding that "representation of all generations in congress matter."
Concurring with her co-star, Whoopi brought the good-humored debate to an end, saying: "Tell your people, you young thing. Tell your people to get some candidates. It's not my fault young people are not running. It's up to the young folks that are there to say, 'Listen, come do what I'm trying to do.'
"That's your job," she said pointing to the camera, before gesturing towards Alyssa and repeating: "That's your job!"
Source: Read Full Article