Netflix's Thirty-Nine K-drama starred actors Jeon Mi-do, Son Ye-jin, and Kim Ji-hyun in the leading roles. The actors played three lifelong best friends who are faced with one of them being terminally ill. Fans watched as the actors perfectly portrayed three good friends on screen. Jeon recently revealed it was part of why she started crying at Son's wedding.
'Thirty-Nine' K-drama was about facing life, friendships and moving on
The K-drama became one of the most-talked-about dramas of 2022 so far. Thirty-Nine focused on three friends who met in high school, Cha Mi-jo (Son), Jeong Chan-young (Jeon), and Jang Joo-hee (Kim). They are now in their late 30's, about to turn 40. Each character has their own story to tell, between Mi-jo running her own clinic and being adopted to Joo-hee looking for love and working at a department store.
The real story begins with Chan-young. She once dreamed of becoming an actor but instead focused on coaching. Her friends ridicule her for being in a relationship with a married man.
The main characters' lives are thrown into turmoil when Chan-young learns she has stage four cancer. The best friends who hoped to grow old together now face life's toughest challenge. Thirty-Nine hooked fans on its realistic story of what it means to have friends, take advantage of life and losing someone you love.
The intense emotions in the K-drama also resonated with its main cast. According to Soompi, playing Chan-young in Thirty-Nine was difficult for Jeon as she explained, "It felt really strange. It was a bit weird. From a certain point on, it didn't feel like [watching] me, and I was only watching Chan Young, so it was really sad."
The cast clung to each other for support to get through the K-drama's emotions and tough moments.
Jeon Mi-do cried as her 'Thirty-Nine' co-stars wedding because of the K-drama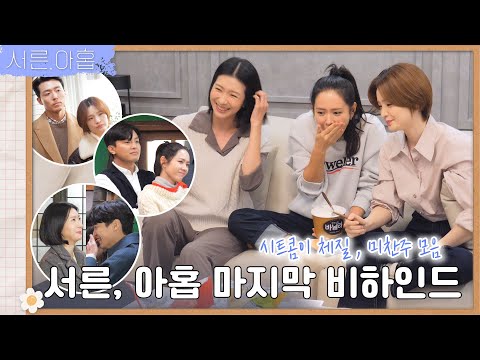 When discussing her castmates, Jeon has nothing but good things to say. Jeon explains she and Kim have been friends for 10 years. The inclusion of Son made creating the K-drama more of an experience.
"We're thankful that Ye Jin led us. Since Ji Hyun and I don't have a lot of [media acting] experience, we couldn't find the camera. We'd grab onto Ye Jin and do this and that. I felt apologetic and thankful, and we benefit a lot. I think we just had synergy. Just from looking at that, our chemistry was really good," said Jeon.
Just as the characters in Thirty-Nine were close-knit and the definition of friendship, Jeon got attached to her co-stars, and it showed when she attended Son's wedding.
"I went into the bride's waiting room, and both Joo Hee [Kim Ji Hyun's character] and I cried. It felt like marrying off a longtime friend from high school. Weirdly enough, seeing her in a wedding dress made me tear up. In the drama too, I wanted to help Mi Jo [Son Ye Jin's character] get married. I think that's why. Seeing me, even Ye Jin asked, 'Why are you crying?'" explained the actor. Small moments from their K-drama characters seeped into their regular lives.
The finale of 'Thirty-Nine' occured on the same day of Son Ye-jin's wedding
While fans watched the finale of Thirty-Nine at home, Jeon and her co-stars were guests at Son's wedding to her now-husband Hyun Bin. Jeon explains it was a mere coincidence, and she and Son cracked jokes at the wedding about not being able to see the finale.
Son and Hyun Bin's wedding was the most anticipated event due to the couple's backstory. The two Korean actors originally met at an award show and later on the set of a movie they both starred in. They remained friends for years until they starred as the leads in the most critically acclaimed K-drama, Crash Landing on You.
Fans were convinced by the actors' on-screen romance and chemistry. On New Year's 2021, the couple announced their official relationship. Then in February 2022, they announced their engagement. It was a perfect friends-to-lovers story.
On March 31, 2022, the couple tied the knot surrounded by family, friends, and some of Korea's most famous actors.
Source: Read Full Article