NBC's This Is Us Season 6 Episode 15 brought Miguel's past to life. Fans got a glimpse into what his family was like, and they also saw more of how his romance with Rebecca began and progressed. Sadly, Miguel's death marked the end of the episode. And Billy Joel's song, "And So It Goes," left a mark on fans as it played. Here's what the song means in terms of the episode and Miguel's ending.
[Spoiler alert: This Is Us Season 6 Episode 15 spoilers ahead.]
'This Is Us' Season 6 Episode 15 featured Billy Joel's song, 'And So It Goes'
This Is Us Season 6 Episode 15 featured everything fans ever wanted to know about Miguel. It began with a very young Miguel in Puerto Rico with his mother and father, Beatriz and Risto. The family decides to move to Pennsylvania, and the story continues to show Miguel getting a bit older and finding a job in the states.
Later on in the episode, Miguel's relationship with his first wife, Shelly, is shown. The couple has two children together, and Miguel wasn't on good terms with them throughout most of his adult years. After Miguel and Shelly divorced, Miguel reached out to Rebecca in 2008 via Facebook. So begins their romantic connection.
The episode then comes back to the present day. Miguel has a number of health problems including hip issues and high blood pressure. He slips and falls one night while retrieving Rebecca from the outdoors — but the fall initiates him getting sicker and sicker. Eventually, he dies.
Billy Joel's song, "And So It Goes," plays in This Is Us Season 6 Episode 15 as the Pearsons gather in black for the funeral, Distractify mentions.
What does 'And So It Goes' mean for Miguel?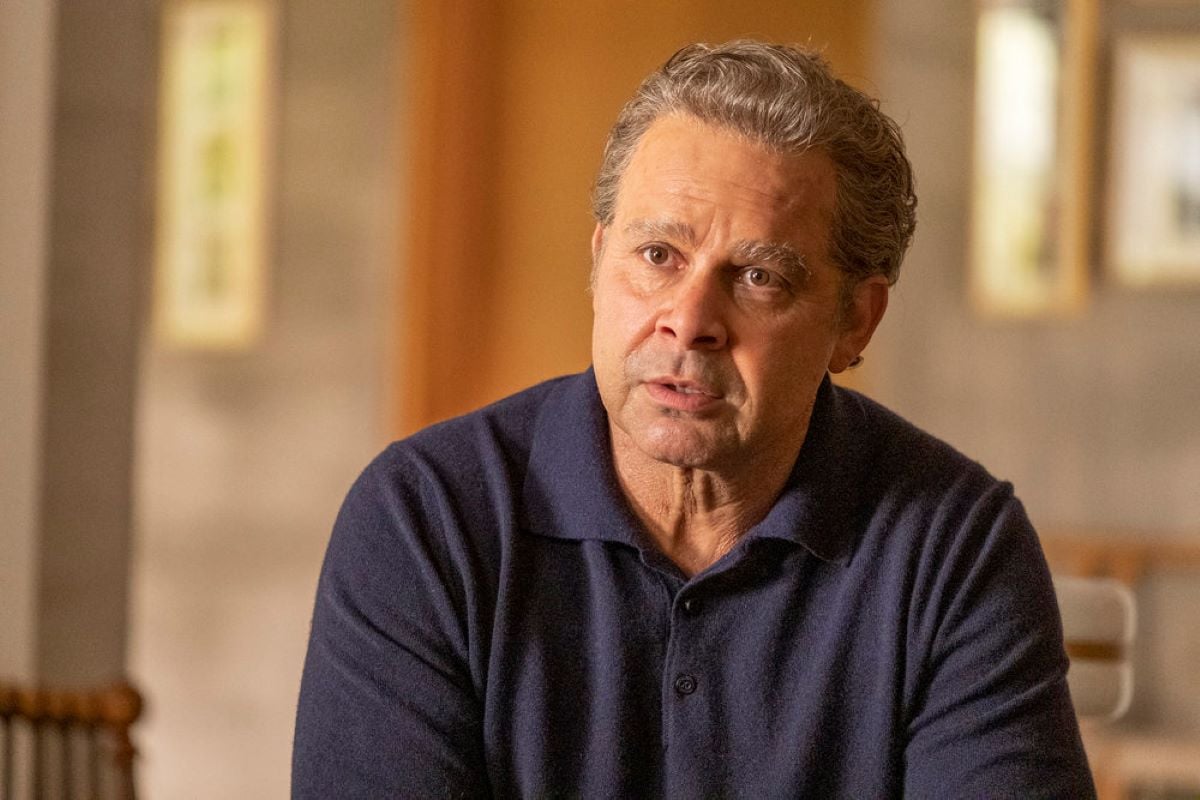 Why is Billy Joel's "And So It Goes" significant to Miguel in This Is Us Season 6 Episode 15? It seems to signify his difficult relationship with the Pearsons and his own children through the years. While he loves his kids and Rebecca's family, they all had trouble accepting him until the very end. Finally, Miguel was able to die peacefully knowing the Pearsons fully accepted him, and his son loved him.
"In every heart there is a room / A sanctuary safe and strong / To heal the wounds from lovers past / Until a new one comes along," the lyrics state, according to Genius.
The song may also reference Rebecca's upcoming death. The lyrics state, "And every time I've held a rose, It seems I only felt the thorns, And so it goes, and so it goes, And so will you soon I suppose."
One Final Serenade reports Joel wrote the song in 1983 while briefly dating Elle McPherson. Joel allegedly stated he knew the relationship wouldn't last, and the song relates to that feeling. In terms of This Is Us, Miguel knew all along that both his and Rebecca's health was declining. It was only a matter of time before one of them would die before the other.
Will Miguel return in the 'This Is Us' Season 6 finale?
While Billy Joel's "And So It Goes" added an extra gut punch to This Is Us Season 6 Episode 15, fans could possibly see Miguel again in the This Is Us Season 6 finale.
"I've said the whole time I've been on this show, Miguel is a time traveler," Miguel actor Jon Huertas told Variety. "He's the one that goes from the '50s to present day. So, you can never count Miguel out. He might make an appearance."
Huertas also talked to People about Miguel's potential to reappear. "First of all, you may or may not have seen the last of Miguel," he noted. "I think the big question is once that primary caregiver goes, what happens with Rebecca? What happens with the Pearson kids, the Big Three? How does that affect them?"
This Is Us Season 6 airs Tuesdays at 9 p.m. EST on NBC.
Check out Showbiz Cheat Sheet on Facebook!
Source: Read Full Article