Marvel's newest TV series Wandavision has become increasingly popular over the last few months. Streaming on Disney+, the series stars Elizabeth Olsen as Wanda and Paul Bettany as Vision.
Also known as the Scarlet Witch, Wanda is a superhero that relies on magic to thwart her enemies. Wanda's appearance has gone through a ton of changes over the years, especially in comparison to her classic costume she wore in the 1960s.
When Olsen initially signed on to play Wanda, she was assured she wouldn't have to wear the original Scarlet Witch costume, as it is very revealing. However, she ended up bringing it back for a Halloween-themed episode of Wandavision.
Elizabeth Olsen loved wearing Wanda's classic Scarlet Witch costume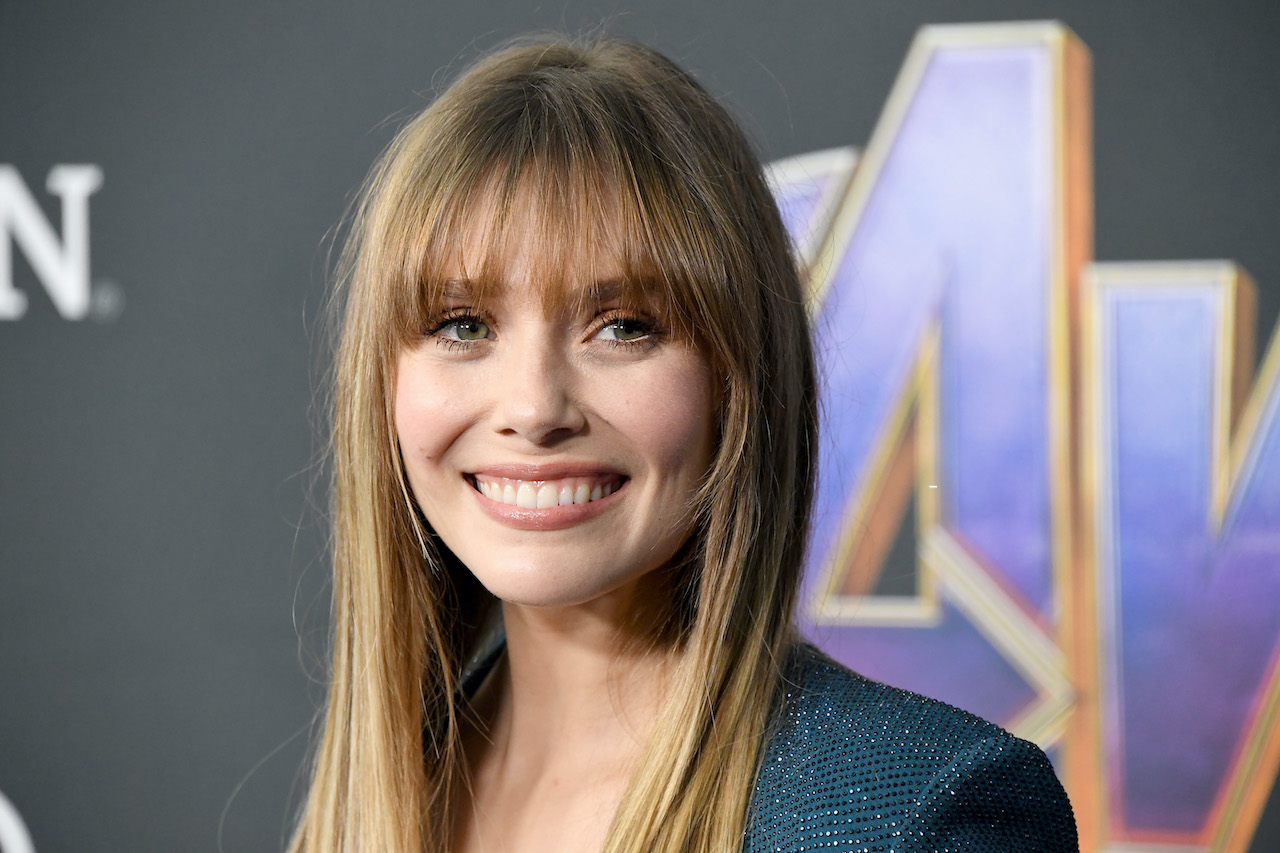 Olsen shared how excited she was to wear the traditional costume during a recent interview with BBC Radio 1.
"It was joyful getting to wear that costume, " Olsen said. "Especially with irony. I think the sad thing is wearing that costume without any irony. But to wear it with irony was—and for Paul to be dressed in his—it was so fun, I think for everyone. For costumes, for hair and makeup, like I think we just—we're all very excited for that episode."
Joss Whedon previously told Elizabeth Olsen she'd never have to wear Scarlet Witch's costume
When Olsen first signed on as Wanda, Avengers director Joss Whedon assured her she wouldn't have to wear the revealing suit her character used to sport.
"The same meeting Joss Whedon even mentioned who we were meeting about, he said 'There's this character Scarlet Witch that I'm interested in for you to play,'" Olsen said on Late Night with Seth Meyers in 2016. "Then he said, 'And when you go home and Google her, just know that you will never ever have to wear what she wears in the comics.'"
She fought for the production team to give her the traditional outfit for the Halloween episode
However, when it was time to shoot the Halloween episode of Wandavision, Olsen pushed hard for the team to give her the original Scarlet Witch costume.
"I like fought for it," Olsen told the Still Watching podcast. "I was like, 'No we have to go full into it. This is like the greatest thing. Paul's doing it, I'm doing it.' And I'm really in it, it's not just a flash. I'm really in the costume for quite a bit. It was so fun, I loved it. And it was the perfect way to wear that costume, 'cause you can't take that costume seriously."
Elizabeth Olsen didn't like her 'Avengers: Infinity War' costume very much
Even though Olsen really enjoyed wearing the traditional costume while filming Wandavision, she didn't have the same feelings about her costume in Avengers: Infinity War.
"It would just not be a cleavage corset. I like corsets, but I'd like it to be higher. Everyone has these things that cover them—Tessa Thompson does, Scarlett does. I would like to cover up a bit," Olsen told Elle.
She didn't like how her costume was the only one that hadn't been modernized in comparison to the other superheroes on set.
"It's funny because sometimes I look around and I'm just like—wow, I'm the only one who has cleavage, and that's a constant joke because they haven't really evolved my superhero costume that much," she said.
Source: Read Full Article