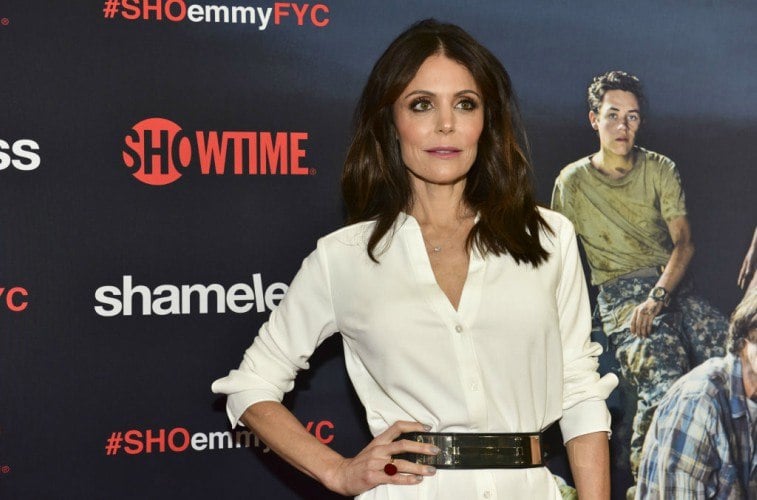 Bethenny Frankel | Getty Images/Rodin Eckenroth
Bethenny Frankel has a very successful business life with her brand, Skinnygirl. But her journey finding love has been rockier. That includes her heated divorce with Jason Hoppy and more recently mourning her ex-boyfriend Dennis Shields. But it looks like things are looking up for Frankel because she's been seen kissing Paul Bernon in Boston. So who is he? Here are 5 things to know about Paul Bernon.
1. Paul Bernon owns a film company and produced Drinking Buddies
View this post on Instagram
A KID LIKE JAKE premiere 5/21/18. It was a honor to produce this important film with amazing cast, crew and fellow producers. See it in theaters on June 1st through @ifcfilms! #akidlikejake
A post shared by Paul Bernon (@pbernon) on
Bernon is in the movie business by being the co-founder of Burn Later, according to his LinkedIn. He has produced movies including Drinking Buddies, and his latest production was A Kid Like Jake. The 2018 movie starred Claire Danes and Jim Parsons.
2. One of his movies was awarded a Peabody
His company also produced the documentary Best Kept Secret, which was awarded a Peabody in 2013. It follows the staff of the underfunded John F. Kennedy High School. It especially focuses on the school's program for students with special needs and the hope it has given to its community that has a high rate of autism.
3. He also works in real estate
Like Frankel, Bernon also works in real estate while having other businesses. He is a managing partner of Rubicon Real Estate, LLC. The company is based in Wellesley, Massachusetts and is focused on acquiring and managing properties in New England. Maybe we will see him on Frankel's real estate show if it comes back.
4. He has two kids and reportedly is still legally married
Bernon reportedly has two children with his wife Ashley Bernon, according to Us Weekly. They also reported that the two got divorced in Sept. 2017 but that actually might not be the case. Reality Blurb is now reporting that there aren't any divorce records regarding the couple so they may just be separated but have been legally married for 14 years.
5. He was seen kissing Bethenny Frankel in Boston
The two are probably having a long-distance relationship since he lives and works in the Boston area. The news of their relationship broke because TMZ got photos of them walking and holding hands on Oct. 7. They also kissed.
Neither of them has confirmed their relationship so it's unknown how serious they are. But it's probably more than just a fling if they are comfortable with PDA at this point.
Frankel hasn't just been busy with work and dating. She has also been back to filming with her Real Housewives of New York co-stars. She recently made headlines for her photos of her trip to the Berkshires in an Instagram story with the cast. It seems like they were in lingerie and even had naked chefs for a night.
So hopefully we will learn more about that crazy trip. But more importantly, we might see her new man in the upcoming season of the reality show.
Read more: 'Real Housewives of New York': Who Is Barbara Kavovit, the Possible New Cast Member?
Check out The Cheat Sheet on Facebook!
Source: Read Full Article