Hulu's The Dropout showrunner, Liz Meriwether, wanted to end the true crime drama with Elizabeth Holmes (Amanda Seyfried) at Burning Man with her new boyfriend, Billy Evans (Garrett Coffey). Episode 8 included Holmes' downfall, her younger boyfriend, and her new wolf-like dog, Balto. However, Burning Man didn't make the cut aside from a single sentence mention. The showrunner explained why she chose a different ending in a recent interview, and it's pretty disappointing.
'The Dropout' showrunner Liz Meriwether wanted to end the Hulu series with Elizabeth Holmes at Burning Man
The sad truth about The Dropout Episode 8 ending is that the coronavirus (COVID-19) pandemic began and shut down Meriwether's plans for Elizabeth Holmes at Burning Man.
"I initially was going to end the series at Burning Man," the showrunner explained to Entertainment Weekly. "And try to kind of play around with the idea of reemerging with a new identity or convincing yourself that you've atoned for your sins and kind of emerging from the ashes as a new person. I thought that would be a cool way of showing somebody struggling with their identity and struggling with what they've done, and feeling like they could keep going forward."
However, Meriwether's plans came to a screeching halt in 2020.
"And then COVID happened," she added. "And at that point, we spent all of our money and everything. So I was at a place where I was like, OK, so we're not going to Burning Man."
'The Dropout' ending to Elizabeth Holmes' company, Theranos
In the last few moments of The Dropout Episode 8, Elizabeth Holmes' legal counsel, Linda Tanner (Michaela Watkins), gave her the lecture every viewer wanted to hear. However, it wasn't quite as satisfying as that Burning Man idea.
"You hurt people," Tanner said repeatedly. "I worked here, so I have to live with that somehow, but I'm not sure you understand. I mean — you must — right?"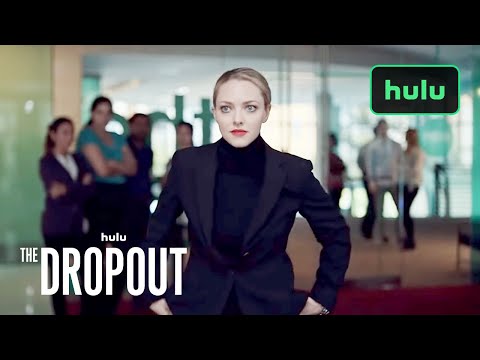 The company headquarters look bare in the Hulu drama, and no one is inside except Holmes and Tanner. The founder is one of the very last people to leave her beloved Silicon Valley startup. While it's true, Holmes never displayed remorse over those she hurt, that's not how it happened when Theranos physically closed its doors in 2018.
Elizabeth Holmes was at Burning Man partying while Theranos shut its doors
After watching the lengths that Elizabeth Holmes went to build Theranos and conceal so many lies, it's easy to assume that she fought for the company until the bitter end. However, she did not only jump ship, but she spent the days while the company closed partying. According to a Theranos press release obtained by PR Newswire, Holmes stepped down from her CEO position on June 18, 2022, four days after a federal grand jury indicted her and Sunny Balwani (portrayed by Naveen Andrews). The Theranos board appointed David Taylor, acting general counsel, as CEO, in Holmes' place.
Taylor made the tough decision to dissolve the company rather than file bankruptcy. Wall Street Journal's John Carreyrou reported that most of the remaining 25 employees at Theranos worked their last day on Friday, Aug. 31, 2018. However, Taylor and a few others remained on the payroll until early September.
On the other hand, Elizabeth Holmes spent Theranos' final days at Burning Man with her new boyfriend, Billy Evans. A former Theranos employee told Nick Bilton of Vanity Fair the details of Holmes' trip.
"Indeed, Holmes spent Theranos's final days, not in mourning, but at the biggest party on earth," Bilton wrote. "As Taylor locked the door at the company's lab in Newark, California, Holmes was roughly 375 miles away, dressing in white fur, with pink bug-eyed sunglasses, prancing around the playa at Burning Man with her boyfriend."
All eight episodes of The Dropout are currently available for streaming on Hulu.
Source: Read Full Article