The season 3 finale of Yellowstone was a massive cliffhanger that saw members of the Dutton family fighting for their lives. Patriarch John Dutton (Kevin Costner) was shot while helping a woman and her son on the side of the road.
At the same time, both Beth (Kelly Reilly) and Kayce (Luke Grimes) were under attack in their respective offices. It's not clear who will live and who will die. But some fans think that Reilly just confirmed that her character will survive.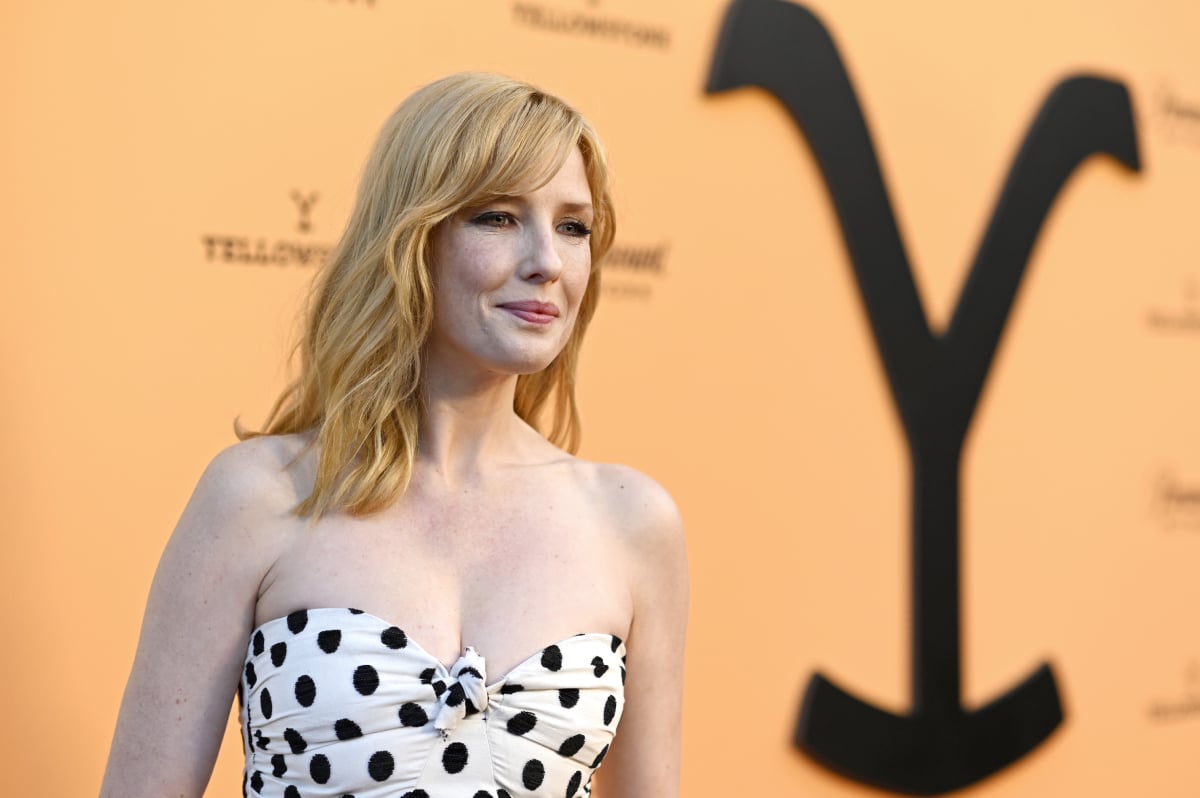 The 'Yellowstone' star says she's 'not allowed' to say if she's part of season 4
As soon as the season 3 finale aired last summer, fans took to social media to ask questions about the characters who were in danger. They also shared numerous theories about who survived and who didn't. As well as who was possibly behind the attacks.
One of the biggest questions fans had was about Reilly's character. But they won't get any answers until the new season premieres. Reilly recently told Screen Rant that she's "not allowed" to say if she will be part of season 4. However, she did promise that it will be "wonderful."
"Yeah, the end of season three is a big cliffhanger. I'm not allowed to really say too much about whether or not I'm part of season four. In fact, I'm not allowed to say anything. But what I can say is that season four has been shot, and that it's wonderful what happens," Reilly revealed.
Fans were most concerned about Reilly's character after the finale. This is because a bomb exploded in her office about six feet away from her face. This was a major – and tragic – turn of events after Beth finally got engaged to Rip Wheeler (Cole Hauser).
Kelly Reilly calls season 4 'mind-blowing'
Even though she wasn't able to reveal if Beth will make it to season 4, Reilly did give fans a hint about what to expect
"I will say that. It's really mind-blowing and big and extravagant, and [Executive Producer] Taylor Sheridan came back. He writes every script, and he directed a bunch of them again, so I know it's bigger than ever," Reilly said.
She also noted that she believes the seasons are "just getting better." And, she pointed out that the Yellowstone audience is getting bigger, too, so the show has "become a real thing."
There's no doubt that many fans are counting down the days until new episodes hit the Paramount Network. In the meantime, they are keeping tabs on the Yellowstone stars' social media activity.
Some believe that recent posts from Reilly and Hauser have confirmed that Beth will make it to season 4. In early February, both Reilly and Hauser took to Instagram to promote a Yellowstone auction that supports the Careity Foundation, which provides care and support for cancer patients.
Reilly posted details on her Instagram Story, which have since disappeared. But Hauser posted the same thing on his Instagram page, and many believe it confirms that Beth Dutton is alive.
Did Kelly Reilly confirm Beth Dutton survived the 'Yellowstone' season 3 finale in an Instagram post?
The auction took place on February 13. Some of the items fans were able to bid on were having a beer with Hauser and lunch with Gil Birmingham (Thomas Rainwater). Fans also had the chance to win a stay on the ranch, an authentic Yellowstone saddle, Beth's coat used on set, and personalized director chairs with cast autographs.
But what really captured fans' attention was that the highest bidder could receive a trail ride and lunch with Reilly. The auction promo included a pic of Reilly on set in Montana, and that has many believing that Beth will be in season 4.
"Before it was taken down Kelly posted an IG story for charity and the prize is getting to come meet her and ride horses in Montana," one fan wrote on Reddit. "1. Yay: this would mean Beth definitely lives and 2. how do I win this charity thing?!"
As Express notes, it's highly unlikely that Reilly would be in Montana and taking part in a charity auction if she wasn't part of the season 4 cast. Of course, she may have shot flashback scenes. But all of the clues seem to indicate that Reilly will be back as Beth Dutton when Yellowstone season 4 premieres on the Paramount Network in June 2021.
Source: Read Full Article