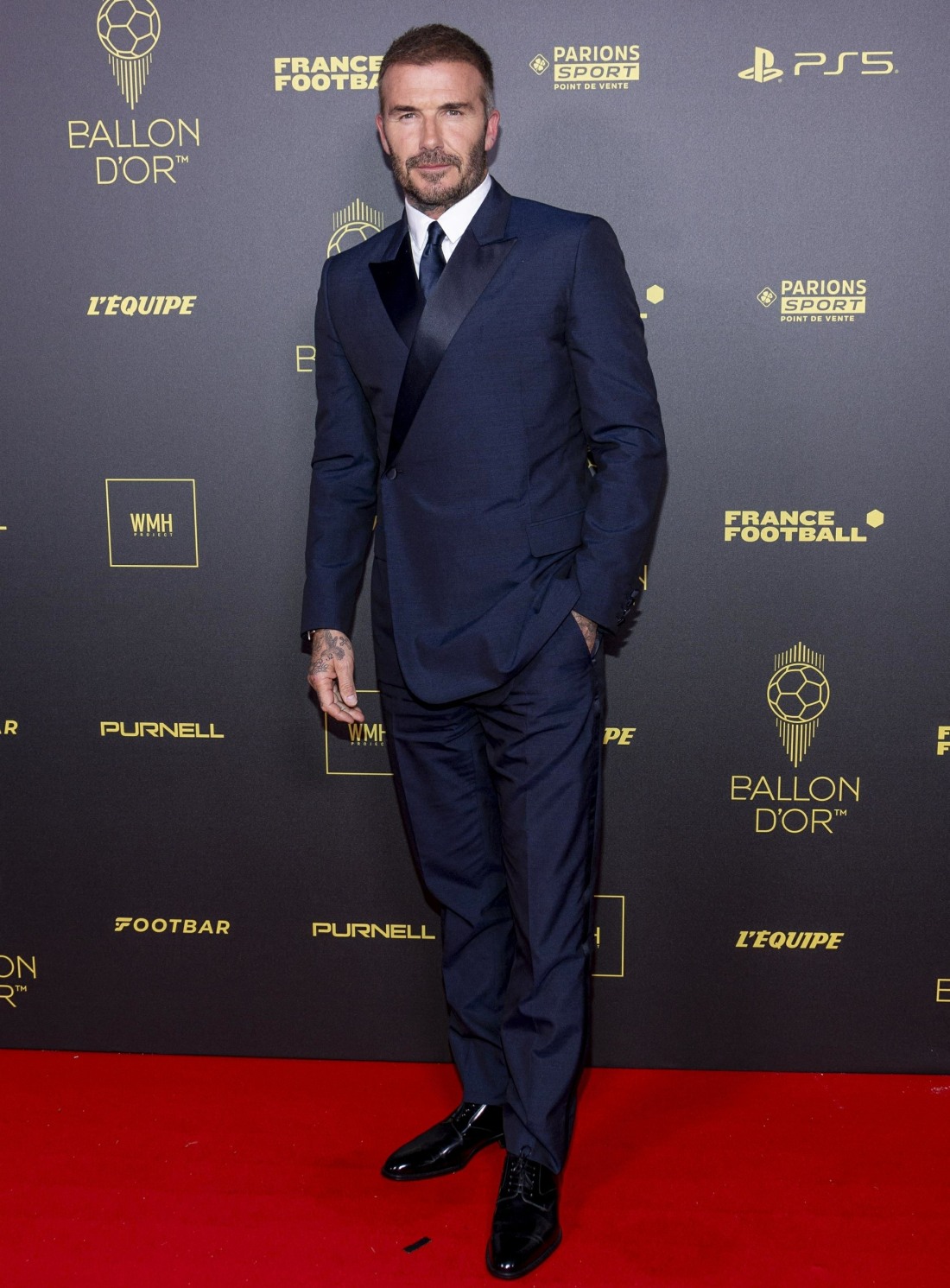 Here are some photos of David Beckham at Monday evening's Ballon D'Or ceremony in Paris. Leo Messi, Kylian Mbappé and Novak Djokovic were all there as well. Over the weekend, the Sun reported exclusively that David had cut his ties with Prince Harry, which is now enabling him to cozy up to King Charles. While David's knighthood aspirations are no secret, there's truly no evidence that he's cut off his friendship with Harry. An insider told the Sun: "It's an open secret that David wants a knighthood one day and many people have questioned why he isn't a Sir after all he's done — and linking up with the King rather than Harry would certainly help." As I said before, William is the one obsessed with making everyone "choose sides" and William has been telegraphing his childishness for years now. But what about this stupid meeting with King Charles? Well, even the Daily Mail is basically saying that the king needs Beckham more than Beckham needs the king.
It seems that King Charles would like to sit down to eat with David Beckham. A date for dinner is in the diary. And it's just a few weeks since another well-known dining partner, actress Sienna Miller, was whisked up to Scotland to meet the King at Dumfries House, the cultural centre run by his charity, The Prince's Foundation. A case of an anxious monarch snuggling up to the celebs? Easy enough to sneer but there's actually a bit more to this than a star-struck monarch or an appetite for easy headlines.

As the longest-serving Prince of Wales in history, Charles III knows only too well that stardust works, particularly when mixed with royalty. This is precisely the magic combination that helped propel the Prince's Trust to worldwide fame. Today, he is drawing on the tried-and-tested formula once again.

Where Beckham and the King will meet is yet to be decided but it's a coming together which could certainly benefit the former England football captain, who has made no secret of his desire for a Knighthood. For Charles, the upside is greater still. Beckham's iconic celebrity status could help transform the fortunes of a charity to which the King remains deeply attached.

Because Charles is not just attempting to help the Foundation, which has been a big part of his life's work – and has unquestionably done huge good – he wants to completely re-brand it. If the trustees have their way, it will soon become the King's Foundation. (This is not quite a done deal: the 'King's Foundation' name currently belongs to another, smaller charity. Aides are in the process of attempting to persuade the small group to hand over the copyright. The discussion is said to be 'amicable'.) Why go to the trouble when the current name, The Prince's Foundation, already packs a global punch?
[From The Daily Mail]
I've heard that The Prince's Trust will not be renamed – Charles has already largely handed off the daily operations – but this is the first I'm hearing about a rebrand for The Prince's Foundation. They're two different entities, and it's the foundation which has been mired in controversy for years. Charles accepting bags of cash in exchange for knighthoods and honors, all kinds of shady sh-t. So the assumption is that David Beckham has been invited to have some kind of position with the newly rebranded foundation, huh? No wonder they're trying to make this story about Harry – that's a lot sexier than "David Beckham and King Charles collude to hide cash from the Middle East."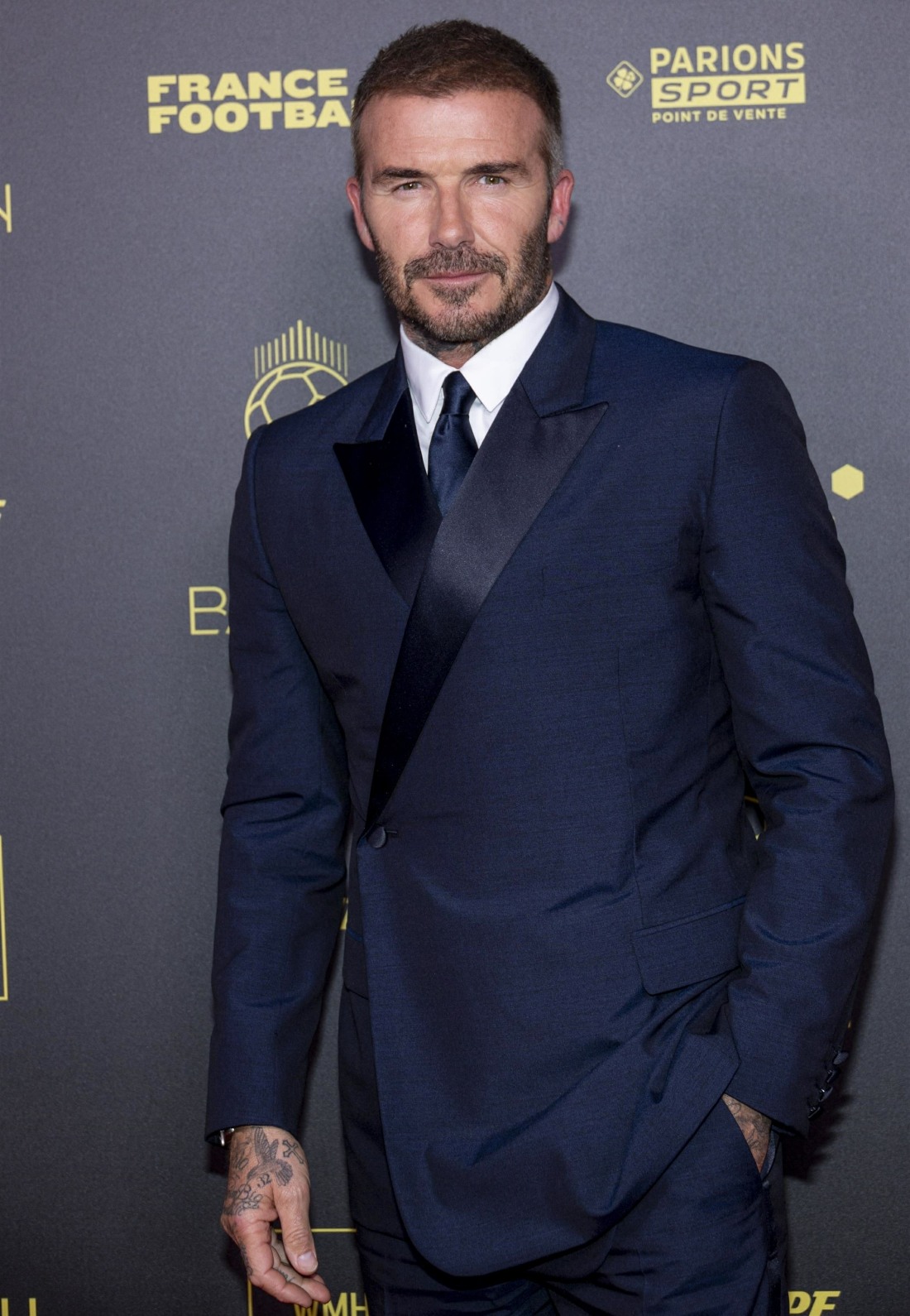 Photos courtesy of Backgrid.
Source: Read Full Article