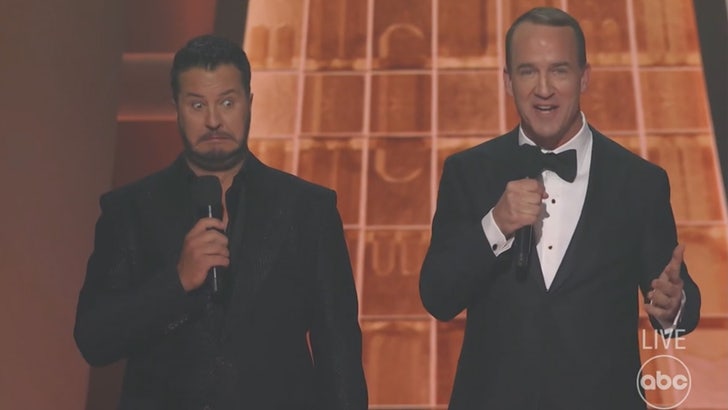 It took just seconds for Peyton Manning and Luke Bryan to talk about Taylor Swift during the CMAs on Wednesday … and, unfortunately for New York fans, the reference led to a hilarious crack about how terrible the Jets have been this year.
The NFL Hall of Famer and the country music star hosted the annual awards show … and as part of their roles as anchors, the two gave an opener full of jokes.
Of course, that meant there was definitely a mention of Swift and her new relationship with Travis Kelce … which then turned into a jab at the 4-4 Jets.
"Luke," Manning said into the mic onstage, "you know the difference between Taylor Swift and the New York Jets?"
"Uh, Taylor can sell out a stadium?" Bryan responded … before Manning cracked, "You nailed it!"
The barb was met with a mix of laughs and groans — before Manning chuckled, "I had you do that punchline, Luke, so I wouldn't get in trouble."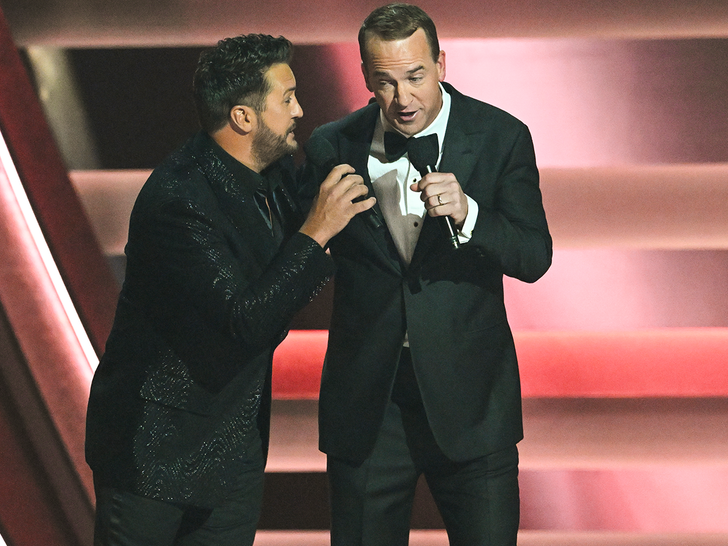 The duo's opener also included Peyton singing some country music classics … as well as a quip about Eli Manning getting a face tattoo in honor of Jelly Roll.
Hilarious stuff … well, maybe for everyone except Zach Wilson and Robert Saleh.
Source: Read Full Article